Damian Lillard 1-of-1 2012-13 Flawless Diamond Surfaces
2012-13 Panini Flawless Basketball has been a hot topic the last couple of days.
How could it not?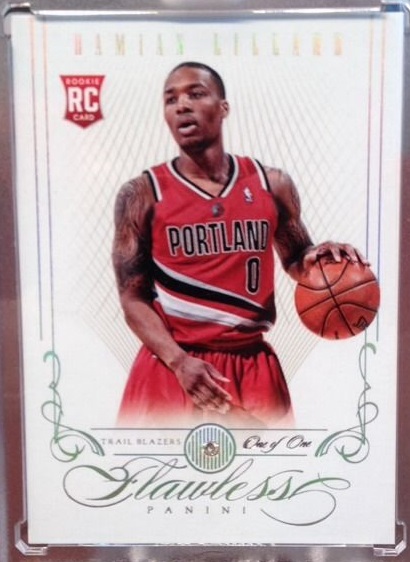 A $1,500-a-pack product (that's been the going price through many card dealers) and cards selling on the secondary market for thousands … and I mean thousands of dollars.
Here is one of the biggest hits
to make it out of 2012-13 Flawless Basketball – a 1/1 Damian Lillard Diamond card. The Buy It Now price on eBay is only $29,999.
As I dig more into Flawless, take a look at this card and give us your best on the final price.