$15K for the Star Wars: Force Awakens Chrome Daisy Ridley Superfractor Autograph?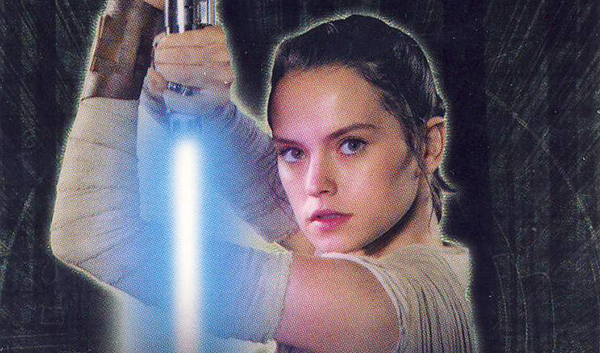 By Ryan Cracknell | Hobby Editor
It only took a few hours. What's likely to be the top card in 2016 Topps Star Wars: The Force Awakens Chrome — and probably the biggest Star Wars trading card in almost a decade — the Daisy Ridley Superfractor autograph has already been pulled and found its way to eBay with a hefty price tag.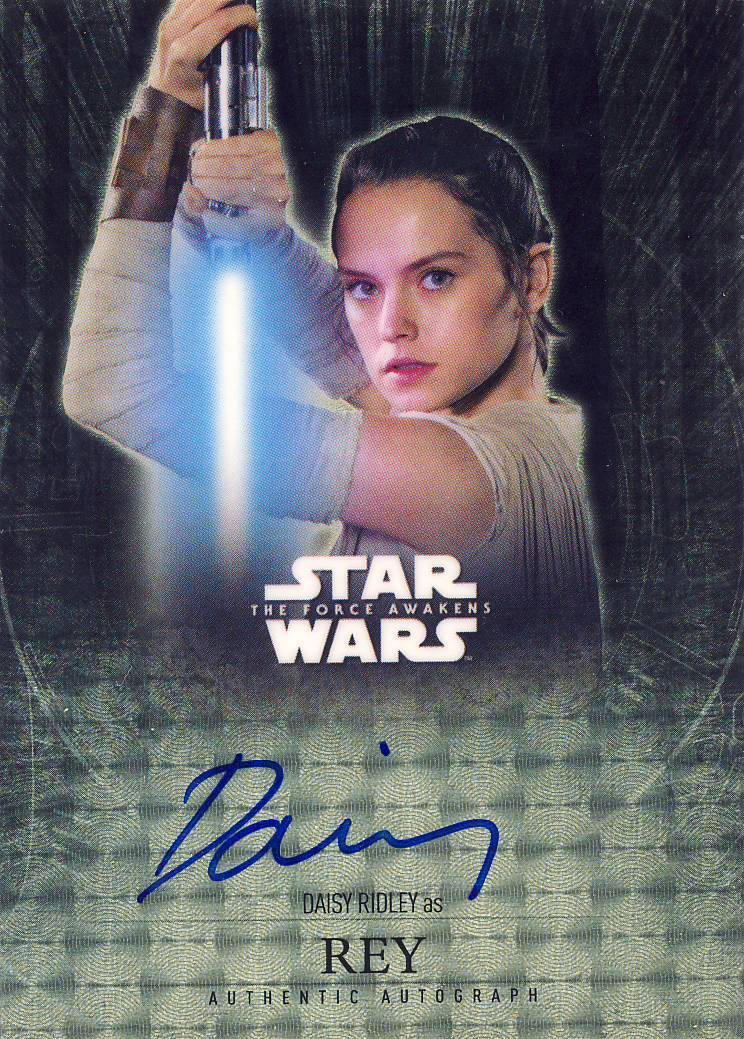 The one-of-one card has been listed with an asking price of $14,999.99. But that's just the asking price. The seller, sketchopolix, is not offering a Best Offer option, though. Also, despite the large price tag, it's only being offered to American bidders.
By comparison, it's believed that back in 2007, the first couple of Harrison Ford autographs, which were his first signed Star Wars cards, went for $10,000. A rumored ten copies of those were produced. Prices of his autographs have dropped significantly in the years since as more have been released, but Ford is still the benchmark when it comes to signed Star Wars cards. He also has autographs in 2016 Topps Star Wars: The Force Awakens Chrome.
This is the first Star Wars set to feature Ridley's signature in packs. Like her other autograph cards so far, it's still only signed, "Daisy" as opposed to her full name.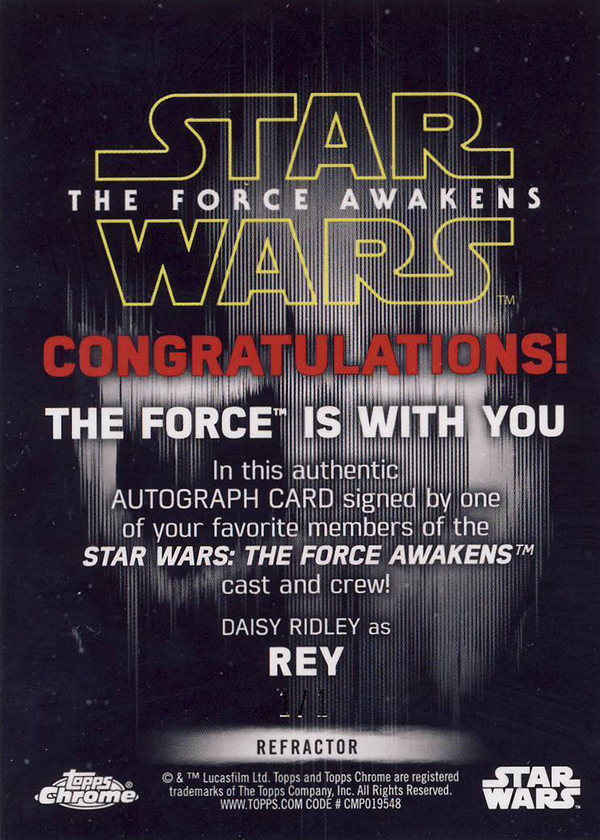 The first Daisy Ridley autograph from the set, which was numbered t0 25, to sell on eBay went for $2,000.
Topps has announced that more on-card Ridley autographs are slated for Star Wars Masterwork, a high-end release scheduled to come out in November.
The Superfractor autograph was listed on eBay on Friday, August 19, the day The Force Awakens Chrome was released.
Comments? Questions? Contact Ryan Cracknell on Twitter @tradercracks.