Daisy Ridley autographs confirmed for 2016 Leaf Pop Century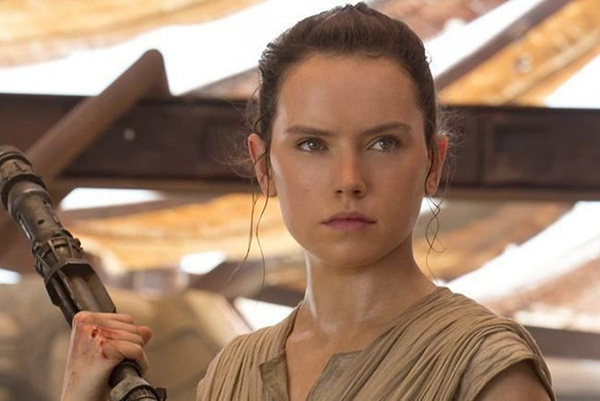 By Ryan Cracknell | Hobby Editor
We are getting Daisy Ridley autograph cards in 2016. They just might not be from where you might first expect them.
During his company's address at the 2016 Industry Summit, Leaf's Brian Gray announced that he had secured an autograph deal with the Star Wars: The Force Awakens star.
Ridley, who plays Rey, the central figure in the latest trilogy, is slated to appear in 2016 Leaf Pop Century. The celebrity-focused set is tentatively scheduled to release in the summer.
Gray said during the presentation that his deal with Ridley was the highest he's paid a female entertainer for one of his products. Other high-profile names from past Leaf products include Jennifer Lopez, Britney Spears, Lindsay Lohan (when she was still considered high-profile) and Kate Beckinsale.
As far as official Daisy Ridley Star Wars autograph cards go, Topps is still working to finalize a deal. They were asked about the subject directly during their Industry Summit panel shortly before Gray's announcement. Topps officials pointed out they were working through new ways of acquiring Star Wars autographs with the new films and that they're working closely with Lucasfilm.
When 2015 Topps Star Wars: The Force Awakens Series 1 first came out, a checklist was released (and confirmed) by Topps that listed Ridley as the subject of a Mystery Redemption card. A few weeks later, the checklist changed and the mystery signer was designated TBA.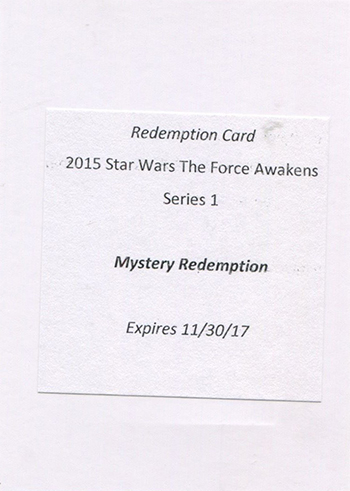 This doesn't mean that the card won't eventually be re-confirmed as Ridley, but there is the possibility it won't be.
The Mystery Redemption has consistently fetched more than $1,500 on eBay.