Supergirl's Melissa Benoist Focus of eBay-Exclusive CZX Crisis on Infinite Earths Autographs, Memorabilia Cards
The 2022 Cryptozoic CZX Crisis on Infinite Earths checklist isn't quite complete. The set is getting some rare eBay-exclusive memorabilia and autographed memorabilia cards.
Each will be sold individually as eBay exclusives directly by the card maker. The first group of four cards are all about Supergirl and the show's lead, Melissa Benoist. Three will be available as Buy It Now purchases. The final will be up for auction with collectors ultimately naming the price.
Each card measures 4″ by 6″ and swatches come from costumes worn during the television crossover event spanning Supergirl, Arrow, The Flash, Batwoman and Legends of Tomorrow.
Here's a list of the first four cards, which go on sale through Cryptozoic's eBay page starting on May 24, 2022 at 1 PM PST.
CZX Crisis on Infinite Earths Oversized Memorabilia Cards
OS-01 Melissa Benoist as Kara Danvers
Print run: /99
Cost: $149.99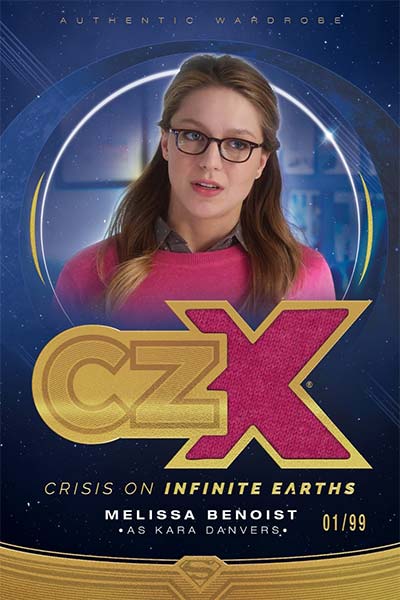 CZX Crisis on Infinite Earths Oversized Autographed Memorabilia Cards
OS-MB1 Melissa Benoist as Kara Danvers
Print run: /5
Cost: TBD (auction closes on May 29)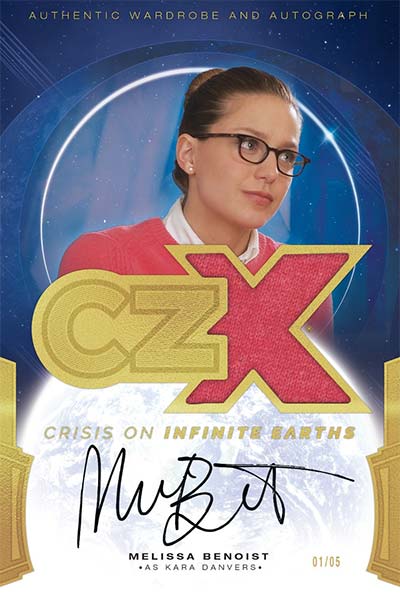 OS-MB2 Melissa Benoist as Kara Danvers
Print run: /25
Cost: $499.99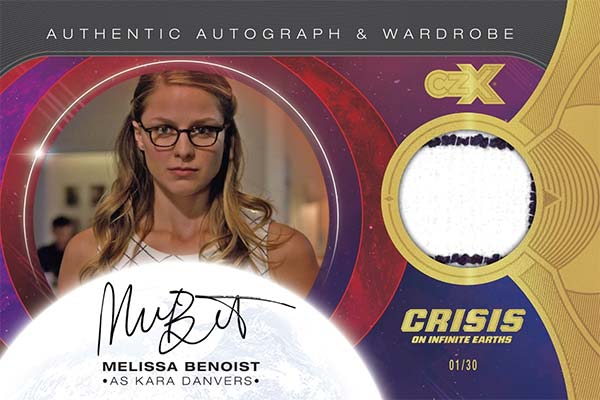 OS-MB3 Melissa Benoist as Kara Danvers
Print run: /25
Cost: $499.99