Customer Appreciation Month: Win a quad jersey card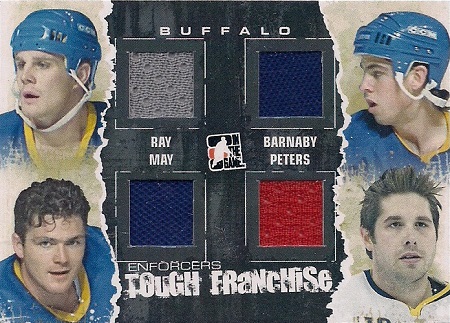 Every day this month we will give away a prize. To enter, click on this link, hit "Enter the Contest" and you're done. You  must be a member of Beckett.com to enter, so create an account if you do not have one yet.
Today's prize: 2011-12 ITG Enforcers Tough Franchise Jersey Quads #TF04 Rob Ray/Matthew Barnaby/Brad May/Andrew Peters (print run of 40)
Prizes throughout the month include hobby boxes, rare cards, OPG subscriptions, BGS gift certificate and more.
To view the list of winner's, check out this thread in the Beckett forums.
(NOTE: The picture is not the exact card you could win, but an example of the card.)