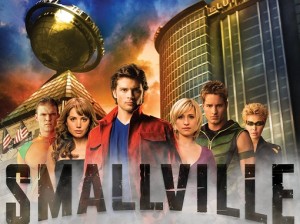 By Susan Lulgjuraj | Contributing Editor
Smallville has been off the air for more than a year, but 10 glorious seasons of the show has created a passionate, dedicated fan base.
Cryptozoic is releasing the missing sets for those fans. Seasons 7-10 are coming out this spring after Inkworks released the individual sets. Let's take a quick look at what the Smallville Seasons 7-10 set is going to bring.
So far, 12 actors have been confirmed to be part of the autograph set, including Tori Spelling, Cassidy Freeman, John Glover, Aaron Ashmore, Dean Cain, James Marsters, Callum Blue, Sam Witmer, Laura Vandervoort, John Schneider, Eric Johnson and Margaret Kidder.
The set, which will also feature wardrobe cards, is scheduled to be released in the next couple of months with five cards per pack and 24 packs in a box.
We'll update as more information on this set as it becomes available.
Susan Lulgjuraj is a contributing editor for Beckett Media. You can email Susan here. Follow her on Twitter here.