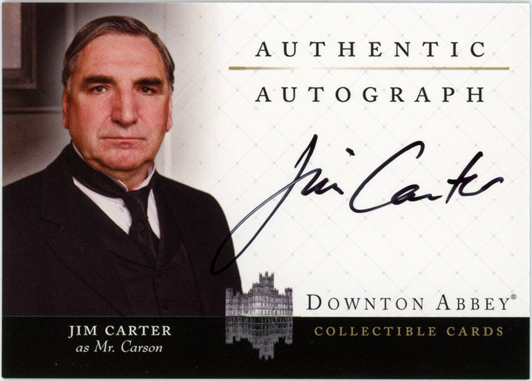 By Susan Lulgjuraj | Beckett Sports Card Monthly Editor
PBS doesn't usually get a big following for its shows – and, no, Sesame Street doesn't count in this case – but Downton Abbey hit the mainstream TV world.
How much so? Cryptozoic released trading cards for the first two seasons today.
The product features autographs from cast members, wardrobe cards, sketches and 108 base cards featuring episodic images from the first two seasons.
Not many of these cards have ended up on eBay on first day of release, so early value is tough to gauge. However, as more of these cards end up online and are traded through message boards, it will be interesting to see how non-sports collectors respond to this set.
Check out the gallery of 2014 Downton Abbey Collectible Cards.
Susan Lulgjuraj is an editor at Beckett Media. You can email her here with questions, comments or ideas. Follow her on Twitter here. Follow Beckett Media on Facebook and Twitter.