Over the years, iconic DC characters like Batman, Wonder Woman and Superman have been featured in several high-profile films. However, there hasn't been a mainstream trading card release for any of them since 2005's Batman Begins. 2019 Cryptozoic CZX Super Heroes and Super-Villains remedies that — and in a big way.
The second set under the CZX banner, the anthology release covers several major DC movies and righting a hobby wrong in the process. Much like the Justice League film that seemed to introduce and bring together an entire super hero team faster than a speeding bullet, the checklist jumps in fast with an autograph lineup that's one of the best ever assembled in a single release. Even if you're not a fan of the movies, it's hard not to be impressed with the set's headliners.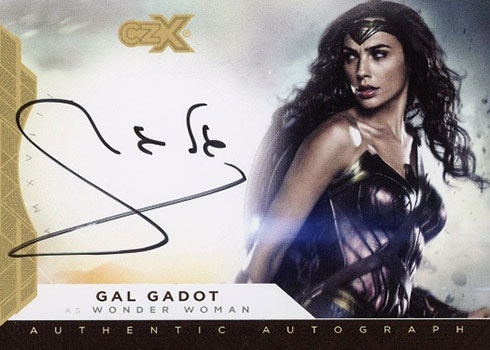 2019 Cryptozoic CZX Super Heroes and Super-Villains Base Set Basics
The main set, which acts as an appetizer for the chase cards, has 54 cards. Covering nine movies, you're not going to find a lot of depth. Rather, look for key moments.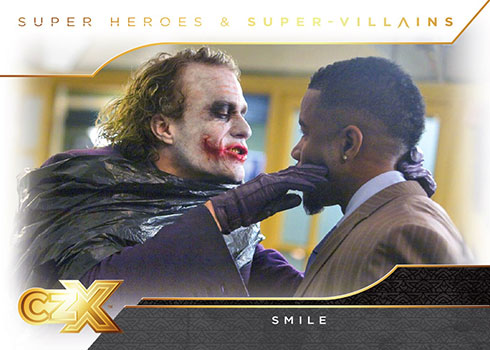 The films featured in the base set:
Batman Begins
The Dark Knight
The Dark Knight Rises
Man of Steel
Batman V. Superman: Dawn of Justice
Wonder Woman
Justice League
Suicide Squad
Aquaman
Parallels come in Red (/80), Green (/30), Silver (/20) and Printing Plates (1/1, 1:36 packs).
Autographs
There's one autograph in every box.
Most of the cinematic Justice League comes together on the checklist. Gal Gadot (Wonder Woman) and Henry Cavill (Superman) are both signing for the first time. Ben Affleck (Batman), Jason Momoa (Aquaman) and Ezra Miller (The Flash) are among the other headliners.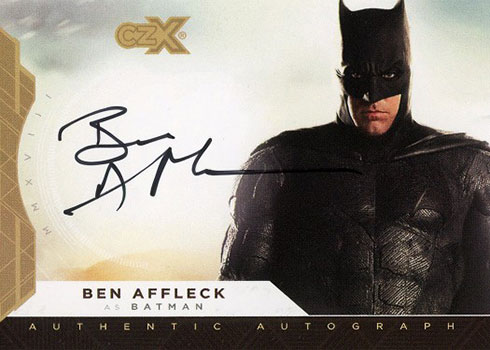 Dual-signed cards can also be found including one with Gadot and Cavill.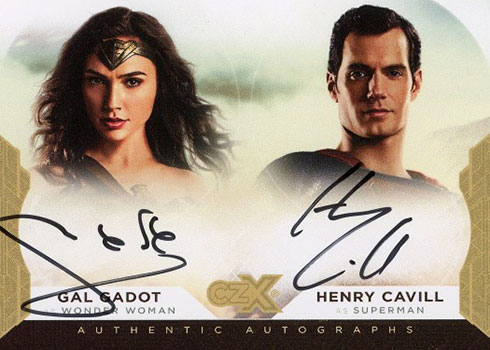 Other Inserts
Collectors will find a couple of other inserts in each Super Heroes and Super-Villains box.
For starters, there are sketch cards. DC Comics artwork would be easy. However, this is a super-premium release so the price tag might require a little something extra. Rather than comic interpretations like a lot of other sets based on comic movies, this set uses film likenesses. The means you're going to get Batman from The Dark Knight, not Detective Comics. Artwork of Wonder Woman will look like Gal Gadot.
Sketch card art goes beyond films in the main set as well. Other DC movies like Shazam! and Watchmen are also in the mix.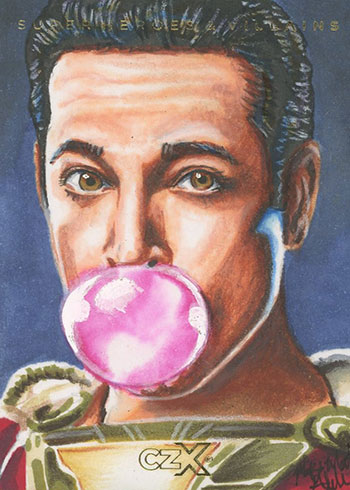 STR PWR inserts are available as well. Usually, these are tough short prints. However, here, they're one per box. Cards highlight a variety of DC movie characters with big foil backdrops. Parallels are available in Silver (/70), Gold (/35) and Black (1/1).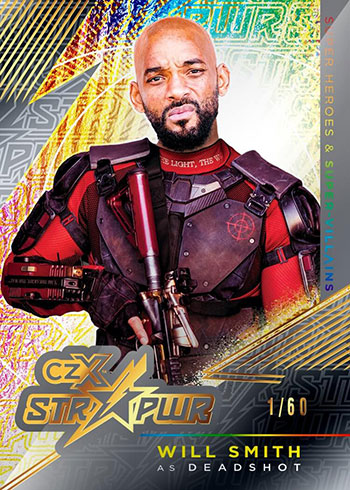 Finally, there's Film Cel cards, which are also one per box. These are made to look like original cels, however they're replicas printed on acetate.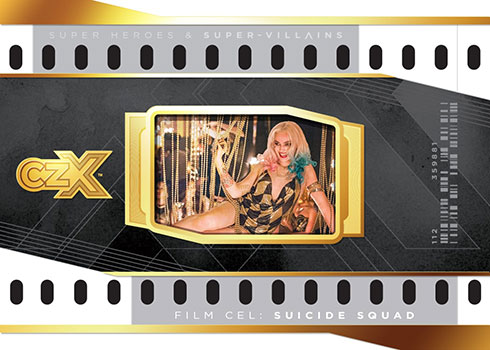 2019 Cryptozoic CZX Super Heroes and Super-Villains trading cards at a glance:
Cards per pack: 5
Packs per box: 6
Boxes per case: 6
Set size: 54 cards
Release date: TBA
What to expect in a hobby box:
Autographs – 1
Sketch Cards – 1
Film Cel Cards – 1
STR PWR – 1
2019 Cryptozoic CZX Superheroes and Super-Villains Checklist
Autographs
Autograph Signers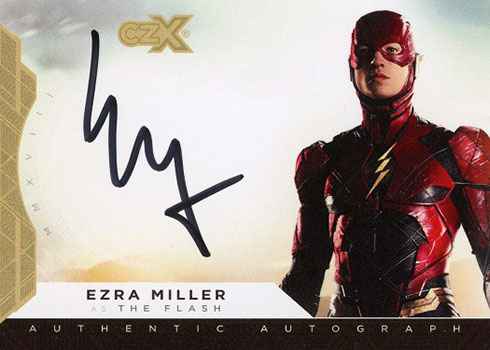 The following is a list of signers confirmed for the release. It is subject to change and more names may be added.
Ben Affleck as Batman (Justice League, Batman v Superman: Dawn of Justice)
Robin Atkin Downes as Doomsday (Batman v Superman: Dawn of Justice)
Richard Brake as Joe Chill (Batman Begins)
Eugene Brave Rock as The Chief (Wonder Woman)
Nestor Carbonell as Mayor of Gotham (The Dark Knigth Rises, The Dark Knight, Batman Begins)
Henry Cavill as Superman/Clark Kent (Man of Steel, Batman v Superman: Dawn of Justice, Justice League)
Alain Chanoine as Incubus (Suicide Squad)
Gal Gadot as Wonder Woman (Wonder Woman, Justice League, Batman v Superman: Dawn of Justice)
Jack Dylan Grazer as Freddy Freeman (Shazam!)
Doutzen Kroes as Venelia (Wonder Woman)
Graham McTavish as King Atlan (Aquaman)
Ezra Miller as The Flash/Barry Allen (Justice League)
Jason Momoa as Aquaman/Arthur Curry (Aquaman, Justice League)
Temuera Morrison as Abin Sur/Tom Curry (Green Lantern, Aquaman)
Tao Okamoto as Mercy Graves (Batman v Superman: Dawn of Justice)
Antje Traue as Faora-Ul (Man of Steel)
Ayelet Zurer as Lara Lor-Van (Man of Steel)