Crash Davis Bull Durham Bobblehead Given Out by Asheville Tourists
Understandably, the Asheville Tourists aren't the central minor league team in Bull Durham. The Durham Bulls are. Still, the Tourists have a key moment in the movie. So why not do something special for its 30th anniversary? That's exactly what they did on Saturday, June 16 for Crash Davis Night. Festivities included special jerseys and a Crash Davis bobblehead.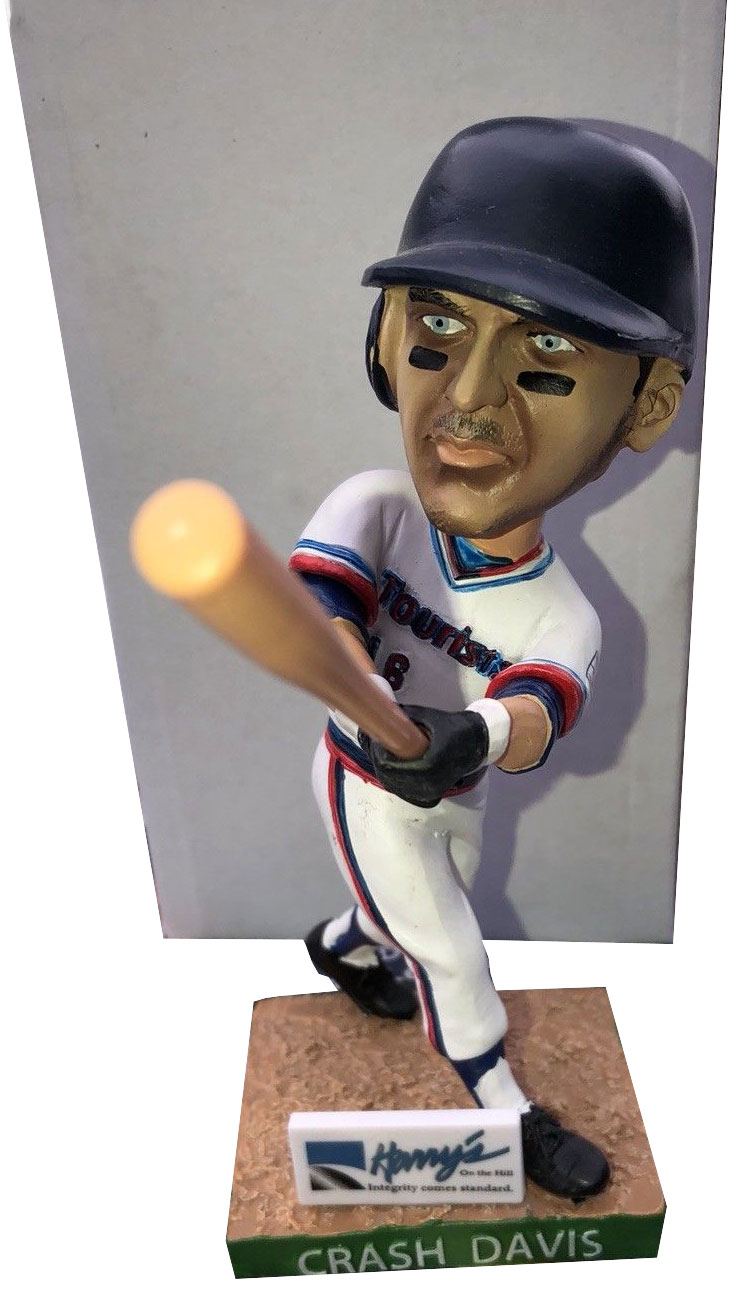 A total of 1,000 bobbleheads were handed out to those in attendance. It features Kevin Costner's iconic character up to bat, hitting his (fictional) record-breaking 247th home run.
The bobbleheads quickly become hot sellers on eBay, albeit somewhat limited in its supply. A handful of Buy It Nows moved fast at $50 and more. Some that are currently up for bidding on the site are at $90 and up. The movie subject matter, limited supply and direct connection with the film are all likely contributors.
Asheville had other festivities for Crash Davis Night. Souvenir programs were made to look like copies of The Sporting News with Crash on the cover. Showing an attention to detail, the address label was made out to one Annie Savoy.
Tourists players also wore special Crash Davis jerseys. These are being auctioned off with proceeds going to the Asheville Tourists Children's Fund.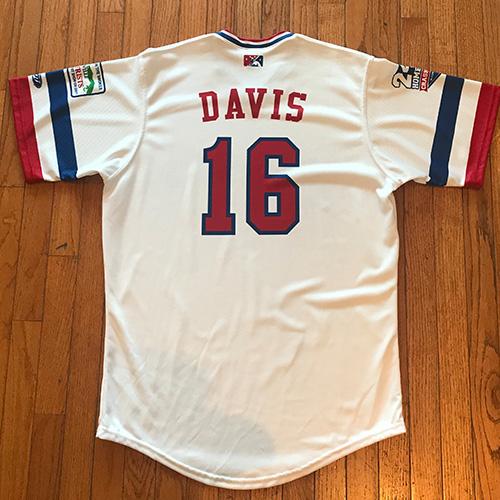 This isn't the only Bull Durham bobblehead put out by a minor league team this season. Durham gave season ticket holders a dual "bobble bus" wish Crash and Nuke Laloosh.