Will there be a next year for NBA cards?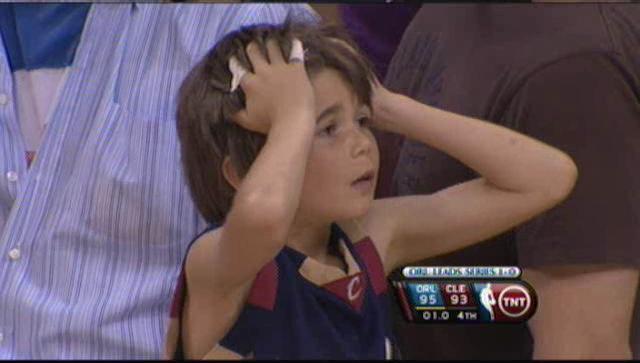 By Chris Olds | Beckett Basketball Editor | Commentary
The silence is deafening … and it says plenty so far.
While the NFL's lockout robbed us of some meaningless training camp reports while the football card printing presses kept on a rolling with all the veterans and the newest rookies, the NBA is quite a different story.
How different? There have been zero officially licensed 2011-12 NBA products offered for pre-sale by Panini America, the league's exclusive trading card licensee.
That shouldn't be surprising considering that NBA.com has stripped players of their ability to appear on their own profile pages but it might be to some. It's looking like the labor woes also could mean that collectors – fans – could be stripped of those same players' appearances on NBA-approved basketball cards, too.
It's all a bit circumstantial right now, obviously, but consider that a nearly 12 months ago, Prestige arrived on Sept. 29, 2010. It's almost September. One should also consider that some of us were eagerly awaiting the return of NBA Hoops, a long-running staple of the basketball card market's revival in 1989 and into the 1990s that hasn't been around recently. That nostalgia kick housed in mylar had been teased for a late-September release.
One major online dealer contacted Friday noted that he hadn't seen any pre-orders for 2011-12 — neither Prestige nor Hoops — and also noted that it's "very late" for the ordering window to begin.
Ok, so it's not just me wondering …
It should be obvious to us what's going on, though — it's got to all be on hold until there's a new deal. When that will be? Who knows … (Let's just hope the licensee doesn't have to keep paying the electric bill if center court isn't lit up.)
I contacted the NBA's Vice President of Licensing early this week asking whether there had been a freeze on products for the upcoming season. No response. That answer was the same back from those contacted at Panini America. Like I said, the silence is deafening.
Meanwhile, the only new NBA product announcement from Panini since the lockout began on July 1 was a new high-end line – Black Box – interestingly fast-tracked and even more-interestingly branded as a 2010-11 release coming out after National Treasures, a somewhat traditional year-ending product for the company. Black Box was unveiled on July 25 with an initially announced arrival date of Aug. 31.
Seems like unusual timing to me, but, then again, timing is everything.
The poor timing of the NBA's labor woes – and this apparent cardboard development – has come at the perfect time for sports collectors to pay more attention elsewhere.
Sadly, for fans of the hardwood, that elsewhere will end up being football, baseball and hockey cards — which are already stronger sellers than basketball.
A season without basketball is one thing — a season without basketball cards?
That could be ugly.
Chris Olds is the editor of Beckett Basketball magazine. Have a comment, question or idea? Send an email to him at colds@beckett.com. Follow him on Twitter by clicking here.