Comment Card: 2011 Topps Update Mike Trout
We're working on an article about the 2011 Topps Update Mike Trout Rookie Card for an upcoming issue of Beckett Baseball Card Monthly and we're looking for some collector input.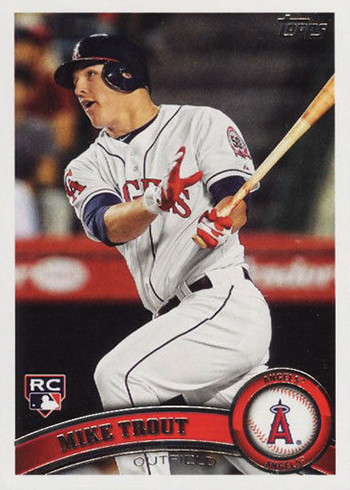 If you'd like to help us out and potentially have your comments included in the article, please answer a couple of questions in the comments.
Do you consider this to be the definitive Mike Trout Rookie Card? If so, why? If not, what is?
Do you see more growth ahead for this card?
Any other thoughts you have on the card?
Please make sure that you include your name (first and last) as well as a valid email in case we need a little clarification (emails aren't public).
The cutoff for magazine consideration is Friday, February 9 at noon EST (9AM PST).