Coming Up Mikko: Beckett Pricing Insider
This edition of the Beckett Pricing Insider is sponsored by Grizzly Sports Cards.

Just in case you haven't been paying attention to the NHL this season the Colorado Avalanche are hot. We're talking second in the Western Conference hot. So hot they are riding an 8-0-2 record in their last 10 games behind strong goaltending and excellent cohesion on their lines. This is punctuated by Nathan MacKinnon being named the NHL's Second Star for the month of November and the Avs on a whole boasting a 35.2% on the Power Play when the league average is a full 15% lower at 20.8%. For as hot as MacKinnon is right now, second in the league in points, it's his linemate Mikko Rantanen that is leading the league in points and climbing to the top of collectors' want lists. Rantanen's play has cemented his Young Guns rookie at or near the top of the Hot List the couple of months, but here is a look three other cards that you should be considering to add to your Rantanen collection.
2015-16 Fleer Showcase #187 Mikko Rantanen JSY AU/499 RC
As a brand, I kind of feel like Fleer Showcase gets forgotten about, but I for one really enjoy it and the '15-16 run was one of my favorites of recent memory. Mikko's rookie autograph from the set may have been overlooked in previous seasons given the success of Connor McDavid, Max Domi, and Dylan Larkin, but his play of late has warranted his name to be mentioned with those guys. The numbered parallels from Showcase have been doing well on the secondary market as of late, so now wouldn't be a bad time to start searching through your collection to see what you may have from the set.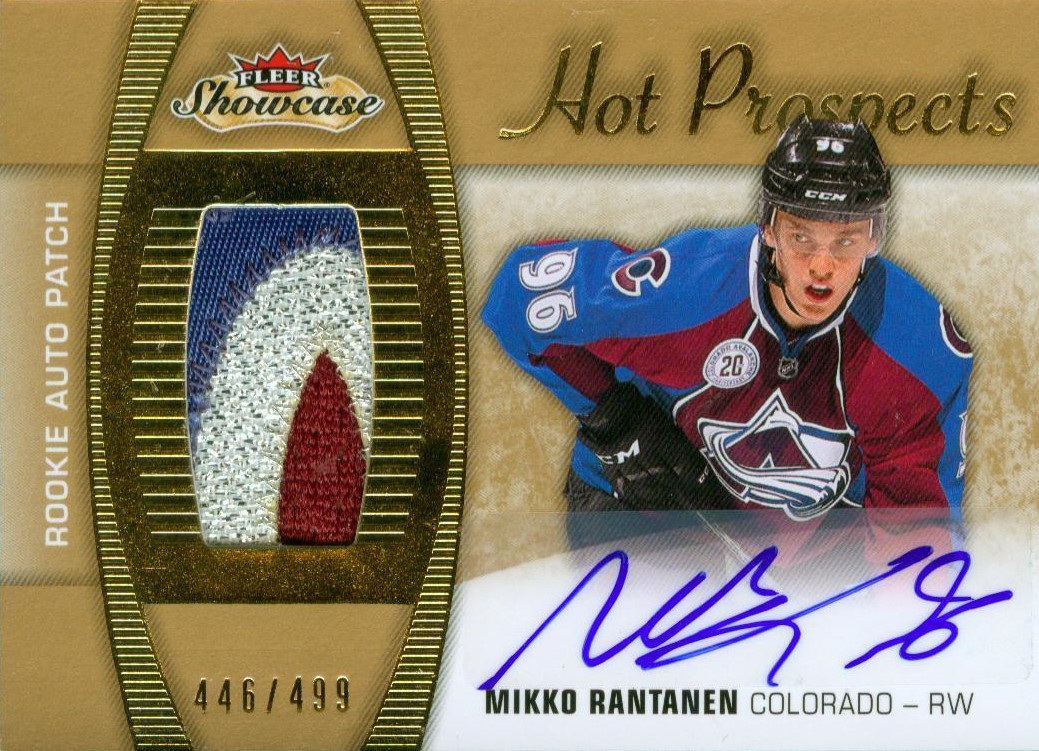 2015-16 SP Game Used #149 Mikko Rantanen/96 RC
Just like the rest of the rookies in 15-16 SP Game Used, Rantanen's rookie card is numbered to his jersey number, 96, which means there is a very limited quantity to be had.  Eagled-eyed collectors will notice that these are starting to show up on the secondary market but you have to be quick to grab one on a Buy-It-Now as the auction format isn't likely to be offered.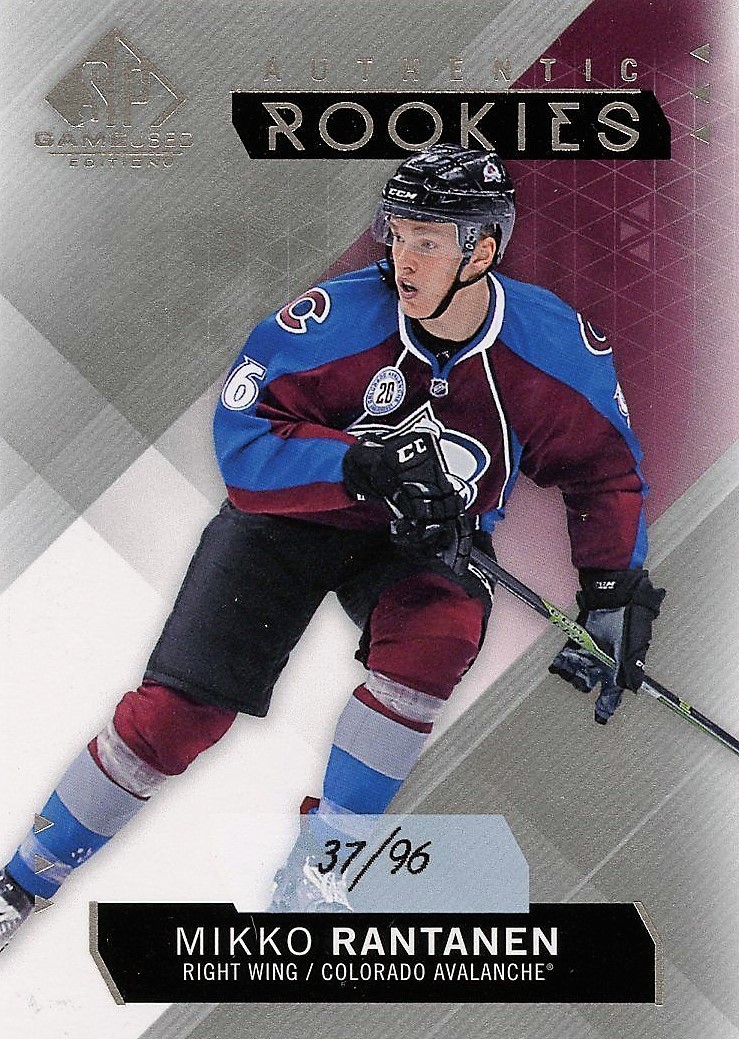 2015-16 The Cup #166 Mikko Rantanen JSY AU RC/249
As a collector, I have been kicking myself about this card this season as it was once in my possession, but alas I let it go way too soon. The good news for collectors is that it's still affordable at the moment, the bad news is it may only be for the moment. If you can find one available it might not be a bad idea to go ahead and snatch it up before it's too late.