Coming in from the Cold List: Malik Monk – Beckett Pricing Insider
Collectors were on board with Malik Monk at the start of the 2017-18 NBA season. Taken with the 11th pick in the 2017 draft by Charlotte, the University of Kentucky All-American was expected to provide scoring punch and three point accuracy to a mediocre Hornets offense.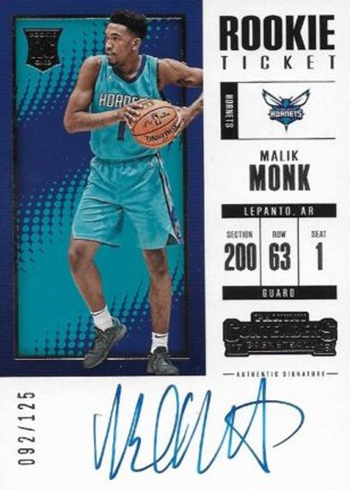 Collectors anticipated an immediate impact, and Monk card prices reflected this expectation.
Early in the season, Monk saw consistent playing time and showed flashes of the talent that had collectors excited. Unfortunately, his promising start came to an abrupt halt as Monk fell out of the playing rotation. From mid-November to early March, he played 15+ minutes only five times, occasionally not setting foot on the court at all.
During his on-the-court struggles, Monk's card prices also took a hit as collector interest waned.
In March, he was demoted to the ranks of "unlisted star" as his values were lowered across the board. Even a late-season surge in playing time that saw Monk average double-figure scoring in 11 of his last 17 games did little to stir hobby attention.
However, over the course of the summer, a renewed interest in Monk seems to have occurred as collectors speculate on a potential second-year improvement. Increased market activity and strong sales have given his card prices a boost. Adjustments have been made on several of his rookie autographs and parallels, while his National Treasures RC is trending towards the $1000 mark.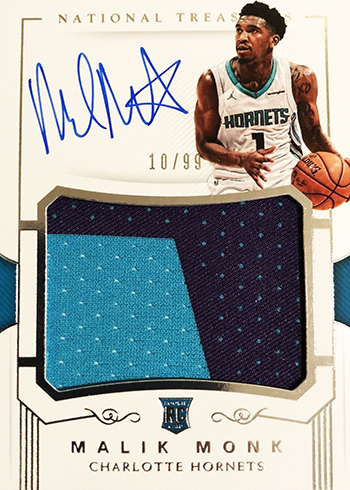 Monk could be on the verge of a hobby breakout this season.