College ties, heroes last a lifetime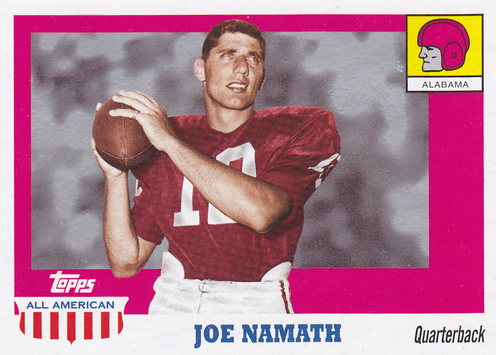 By Chris Olds | Beckett Sports Card Monthly Editor | Commentary
Alma Mater Materials, School Colors, School Pride, Collegiate Collection, Topps All-American.
If you've collected cards for any amount of time, phrases such as these should resonate a bit as they are among many somewhat-memorable releases in the past that still just might be a tad off your radar.
But for some of us, those insert sets and product lines are among the more-memorable releases out there as they are part of a smaller segment of collecting. They are college-focused cards — glimpses at stars before they had a professional contract and a draft pick position.
They're legends who'll never be traded to another team, stars whose times in those particular uniforms will never fade as they age and progress through their careers.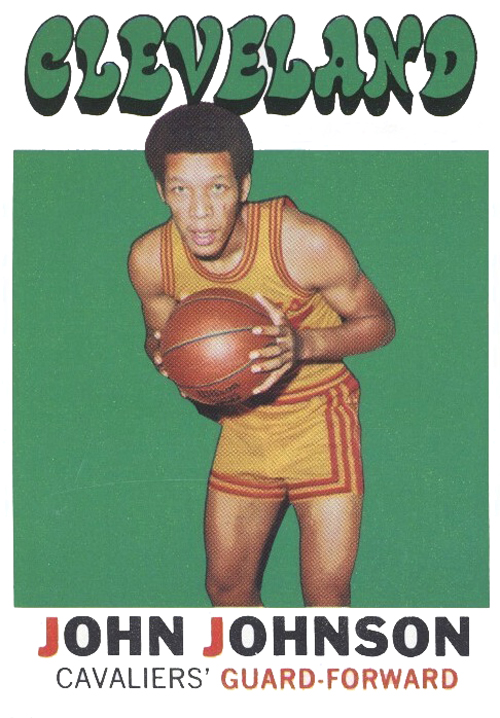 In our next issue of Beckett Sports Card Monthly, we'll be exploring the world of college cards and touch on some of the legends, the schools, the sets and the cards that make those school ties more memorable. Most everyone might have some type of tale about a prep or college star who made it big — whether it's from your state, your county, your city, your school. In turn, many of those ties can become affordable collecting options — or they can be behemoths that simply cannot be controlled.
For myself, I have two colleges with two completely different types of cardboard tales — one perhaps like many of you out there, a rural tale with a dramatic twist. The other? A collectibles powerhouse that pumps out athletes and memorabilia regularly on the national stage.
I grew up in Cody, Wyo., a town of fewer than 10,000 people today (named after Buffalo Bill Cody — he has cards, too) and started my college years just a short way down a two-lane highway in an even smaller town, Powell, the home of Northwest College — a small school with just a handful of sports teams (men's and women's basketball, volleyball, wrestling, rodeo) when I was there and little documented history beyond old yearbooks and random back issues of the school's newspaper, the Northwest Trail. In my first year on the staff as the sports editor, I covered the basketball teams and heard a name from the past mentioned a few times here and there — John Johnson — though there wasn't a record book or anything to affirm what I had heard. Through my time and research there, I discovered that Johnson — a star for the team in the late-1960s — had gone on to finish his school days at the University of Iowa, where he led the team to then-unprecedented successes, before becoming the first draft pick in the history of the Cleveland Cavaliers when the team took him seventh-overall in the 1970 NBA Draft.
The only indicator of anything about Johnson on the small campus was his name etched onto a trophy in an overcrowded trophy case in the lobby of the basketball arena — but by the time I left, I had written and compiled a record book for the 50-year history of the basketball program, located him, and rediscovered his story for the community, many of whom might have known his tale, unlike this teenager at the time. As it turns out, he played 12 years in the NBA and was a member of the world champion Seattle SuperSonics back in 1979. From there, my collecting habit took off — yet I still haven't found all of his 25 cards, photos and other collectables cataloged on Beckett.com (here's his checklist) — but I do own all of his standard Topps cards … and even his Slurpee cup from 1972. It sits in a shelf in my office today.
While Johnson doesn't have a single college card, my second school has more than a few options — far too many for me to even try to amass them all. Too many life-long fans have too many of those rarities locked away and had a massive head-start, so I pick off items here and there when they fit my needs.
Where? The University of Alabama, home of the Crimson Tide.
I finished school in Tuscaloosa, watching future Pro Football Hall of Famer Shaun Alexander run for a school-record five touchdowns against BYU in my first game at Bryant-Denny Stadium. The list of stars to come out of the school is a deep one and the other legends of he college ranks resonate with many still to this day via the countless historic DVD collections, Daniel A. Moore paintings and other items that are treasured by many there. Coach Paul "Bear" Bryant, Joe Namath, Bart Starr, Ken Stabler, John Hannah, Ozzie Newsome, Don Hutson, Dwight Stephenson, Derrick Thomas, Cornelius Bennett, Lee Roy Jordan, Mark Ingram, Chris Samuels, George Teague, Antonio Langham, DeMeco Ryans  … the list could go on and on and that's just football — and just guys who were later stars in the pros. Today, I have many signed mini-helmets and cards tucked away among many of my other non-Alabama items amassed through the years.
My Alabama collection is one that can easily be topped, but during my time there I focused on autographs. I have stories of getting Namath, Starr, Stabler Hannah, Newsome, Jordan, Alexander and others in-person — for free (benefits of being on-campus), while my through-the-mail habits netted Bennett, Bobby Humphrey and countless others  … and that's just football. A more interesting pastime was autographs of others in the school's history — autographs of authors Harper Lee (To Kill A Mockingbird) and Winston Groom (Forrest Gump) are among my more notables. (Go look up Lee's autograph — she's not easy to obtain anymore.) And, yet, I am far from done as I need a Mel Allen autograph to go along with my Crimson Tide baseball collection, and … well, I still need plenty of stuff.
While collecting one of my schools was a challenge despite limited offerings, the other is one that I can never complete  — and I'm fine with that. It allows for me to explore other areas of collecting, too, as there's just too much to dabble in and there's plenty of ways to collect the school as it is.
In the pages of the upcoming BSCM, we'll touch on some of those things, those strategies — the tip of a literal collectable iceberg when it comes to college collecting — and we hope you'll come along for the ride, too.
Chris Olds is the editor of Beckett Sports Card Monthly magazine. Have a comment, question or idea? Send an email to him at colds@beckett.com. Follow him on Twitter by clicking here.
—
RELATED: What's your school … and how do you collect it? Tell us here and be in BSCM.