College licensing deals offer glimpse into game
A licensing announcement from one sports card company and a subsequent statement from another this week offered collectors a peek behind the curtain about the maneuvering that helps bring their treasures to life.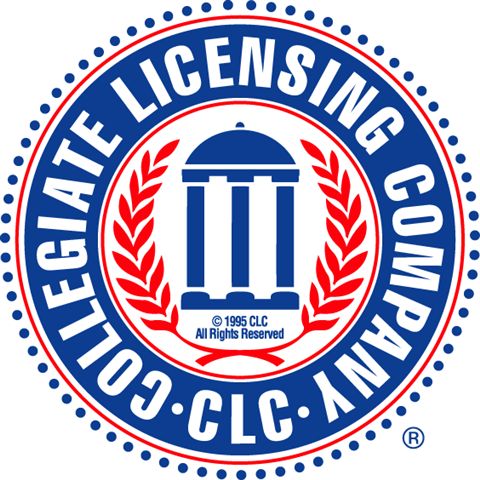 In this case, it's all about the cardboard depicting the college ranks.
On Thursday, Panini America revealed it had signed deals with three major schools — Miami, Kentucky and Georgia — with promises of more school-specific agreements to come. On Friday, Upper Deck issued a statement saying that its deal with the Collegiate Licensing Company signed back in 2010 will continue into next year while also warning that "mismanagement of the collegiate trading card license could destroy the stability that this market has come to rely on, and flood the market with an excess of products that hold little or no value."
What does all this mean to collectors? Forthcoming announcements from Panini will surely affect the landscape even more, but it seems that some schools are finding it advantageous to ink their own deals instead of working via the CLC, which represents nearly 200 top schools and coordinates their merchandising efforts.  It also seems Panini is very determined to become a major player in the college cardboard market.
In the short term, at least, collectors will have more options — and that is almost always a good thing.
Panini's announcement indicated that the company intends to use the college marks as part of its NFL, NBA and baseball releases — something that makes its initial cards of draft picks from those schools more visually appealing. That's something more natural for football and basketball. It's also something that would enhance the look and feel of its existing baseball draft picks staples such as Elite Extra Edition. All of those are products Upper Deck does not do since it does not have an NBA or NFL license and has not revisited baseball sets despite previously announcing a new MLBPA deal in 2013. The CLC deal here makes sense as ways to bolster Panini's overall main products. Do those compete with Upper Deck's college-only brands? Yes and no.
Could Panini release school-focused sets to directly compete with Upper Deck's college sports lines? That seems possible, even probable. Update: A Panini America spokesman said the company will be producing school-focused card products as part of the deals.
Upper Deck's claim that a secondary deal could hurt the category as a whole is an interesting one. In May when the CLC released its top licensees list for the top royalties from Jan. 1 to March 31 Upper Deck was 17th on the top 25 non-apparel licensees list. You might think trading cards would generate more revenue than they do, but Upper Deck is behind some companies that are probably not household names.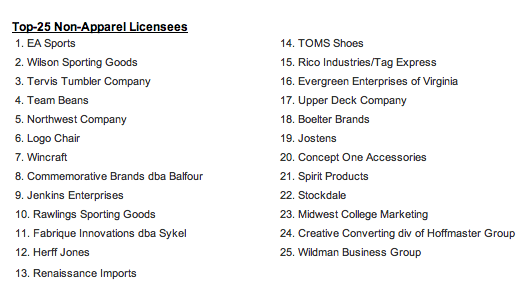 For the 2012-13 fiscal year, Upper Deck ranked 14th in its category. Rewind to the 2010-11 fiscal year as well as the 2011-12 year and Upper Deck ranked 16th. It was sixth on the annual list for the fiscal year 2009-10 — not long after it signed its deal.
What might all this maneuvering resemble on cardboard? Veteran collectors might remember the Quarterback Club back in the 1990s. Thirteen NFL quarterbacks opted to create a group to negotiate their own marketing deals, essentially breaking away from the NFLPA but they were still found right alongside the rest of the other players in collectors' card sets. (The QB Club was sold to the NFLPA back in 2003.) For now, it's looking similar to that but on the marketplace as a whole.
What will it look like a year or two or three from now? Well, with college sports there's plenty that could change — not just with cardboard.