Collecting The Houston Aeros: Beckett Pricing Insider
This edition of the Beckett Pricing Insider is sponsored by Grizzly Sports Cards.

Over the weekend I made the trek from our Dallas headquarters down to Houston for the TriStar bi-annual gathering of hobby enthusiast. This was my first time attending the show and my hopes were high that I would be able to find some Houston Aeros items somewhere on the show floor, but I guess I was about 30 years too late. Despite the rich history of hockey in Houston, most of what was on the floor could be described as an Astros and Texans sale. I can see why that is, but I had hoped just the same. With the Astrodome as my backdrop, I didn't give up and took the secondary market to see what I could find. Much to my delight, there was plenty there which led to this short list of top Houston Aeros cards to add to your collection.
1972-73 O-Pee-Chee Team Logos #22 Houston Aeros SP:
This particular card has appeared in the Beckett Pricing Insider before but it belongs on this list for sure.  Depending on the condition you can typically find this on the secondary market for somewhere in the $20 range. However, you need to remember that centering is everything with these logo cards and the price can climb rapidly for an example that has sharp corners and is centered well. That goes for any vintage product, but still worth pointing out here.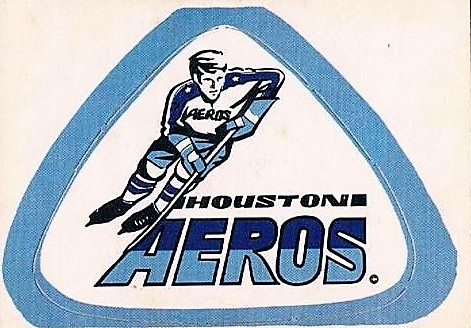 1972-73 O-Pee-Chee #329 Wayne Rutledge RC
Wayne Rutledge isn't a name that is just going to jump off the page at you, but if you are collecting Aeros you have to start with their netminder. Wayne played a total of nine professional seasons, splitting time between the NHL and WHA with the Kings and Aeros respectively. You can also find names like Gord Labossiere, Murray Hall, and Ted Taylor in Aeros sweaters from this set, but the Rutledge rookie should be a staple for Aeros collectors.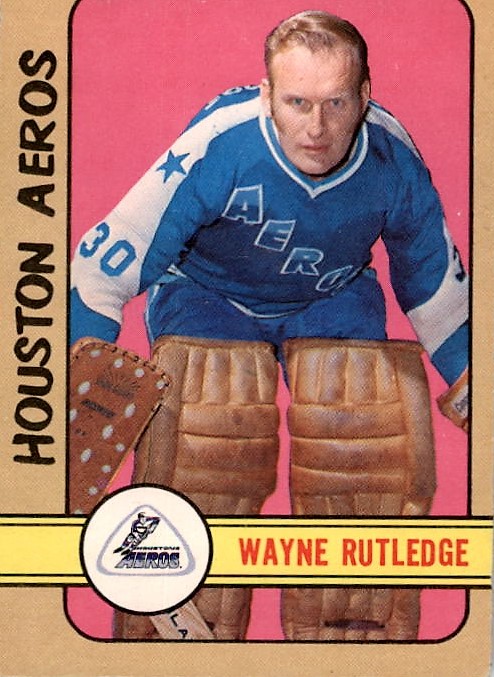 1975-76 O-Pee-Chee WHA #66 Gordie Howe AS
The Howe name goes hand-in-hand with the Aeros. Gordie, Mark, and Marty all played for the franchise and help bring legitimacy to the league along with names like Bobby Hull, Bernie Parent, and Gerry Cheevers who all defected over from the NHL. For those who want to collect Gordie but might be on a budget, this is a perfect example of an affordable card to add to your collection.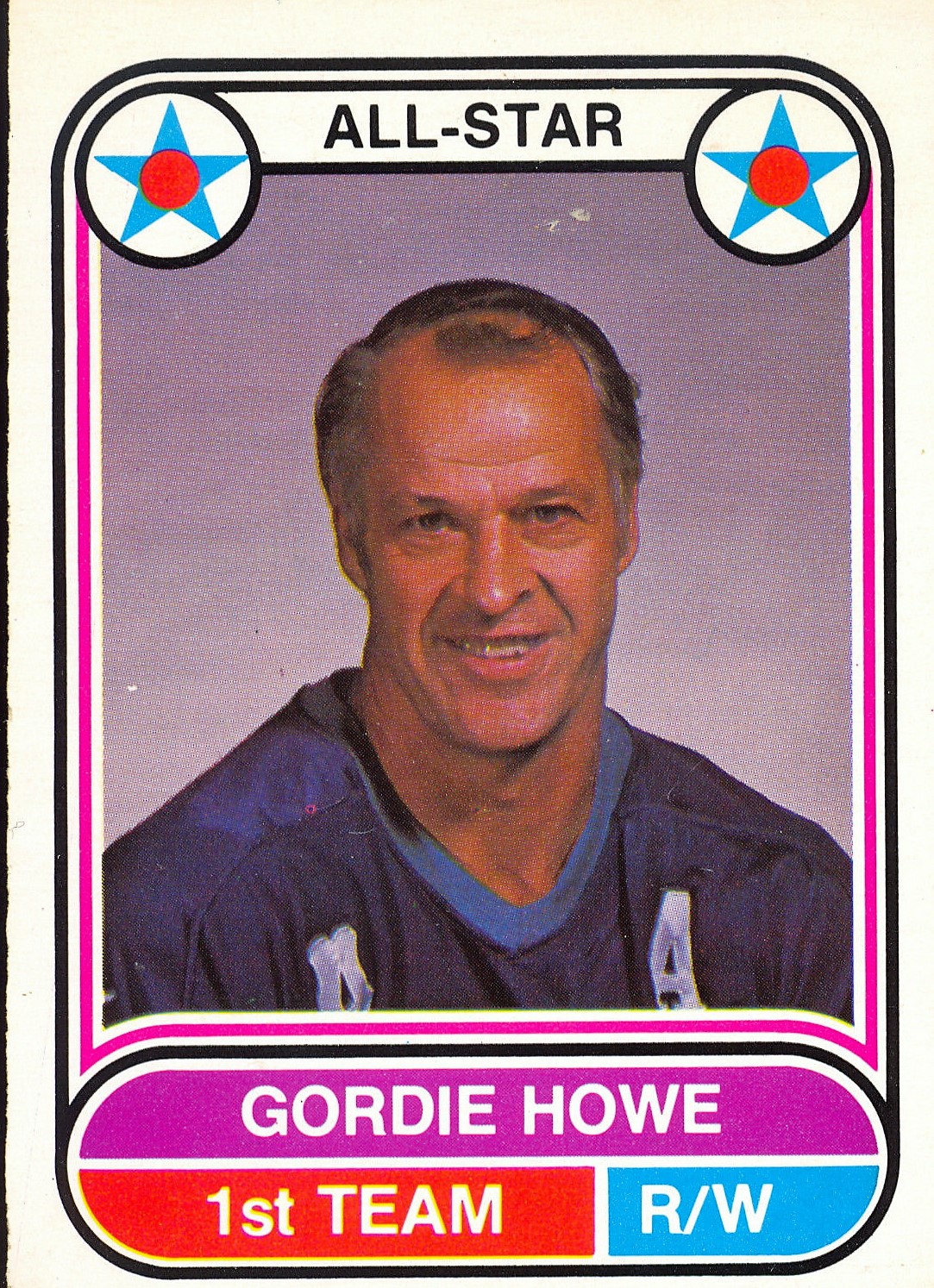 Honorable Mentions would include the '75-76 O-Pee-Chee WHA #100 Gordie Howe, '75-76 O-Pee-Chee WHA #7 Mark Howe RC,  and the '76-77 O-Pee-Chee WHA #50 Gordie Howe. Well, if I'm being honest, any card from the era with the Howe name on it isn't a bad move, including the Sportscaster card. There are more modern examples from both Upper Deck and In the Game as well. As it turns out, the Houston Aeros aren't a forgotten franchise after all, you just need to know where to look.