Collecting Rewind: Panini National Treasures Football – Beckett Pricing Insider
This edition of the Beckett Pricing Insider is brought to you by GTS Distribution. Watch Go GTS Live – The Hobby's Web Show, every Thursday at 9 PM EST.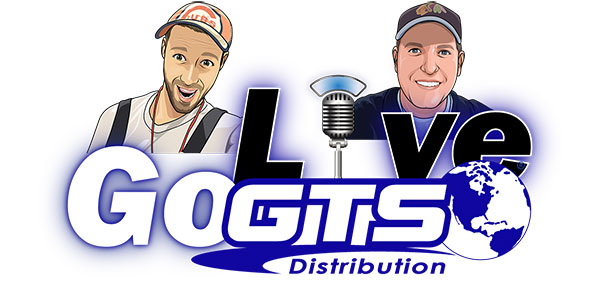 One of the biggest football products of the year, 2018 Panini National Treasures has arrived. With it comes some of the biggest Rookie Cards in the hobby. Big-time memorabilia cards and other autograph sets are also part of the brand's tradition. While we're busy compiling early sales details and trends for the new set, let's look back at some of the big recent sales from past National Treasures sets.
Stay tuned for next week when we showcase some of the key cards from this year's product.
1. 2017 Panini National Treasures Green Jersey Number Patrick Mahomes #161 /15 BGS 9.5 – $13,000
There is no better player to get from 2017. Over the past several months, the majority of the top-selling 2017 National Treasures cards are Patrick Mahomes and getting such a high grade just makes it that much better.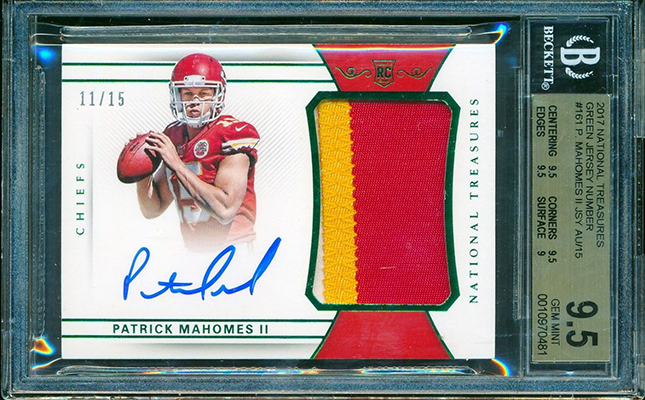 2. 2016 Panini National Treasures Carson Wentz RC #102 /99 BGS 9.5 – $4,155
When healthy, Wentz has been putting up big numbers. And even despite his injuries, collectors can't seem to get enough of him. In 2016, it was all about a couple of Dallas Cowboys rookies. Wentz has since taken over the top spot from the 2016 rookie class.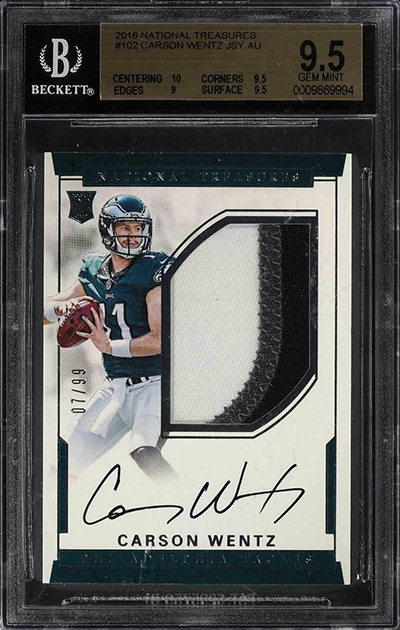 3. 2012 Panini National Treasures Rookie Signature Materials Gold Andrew Luck #301 /49 – $2,200
When showcasing cards of this caliber it's tough to leave off a 2012 Andrew Luck card. He was the biggest rookie that year and is still one of the biggest rookies in the last ten years.