Close But No Cigar – Beckett Pricing Insider
This edition of the Beckett Pricing Insider is brought to you by GTS Distribution. Watch Go GTS Live – The Hobby's Web Show, every Thursday at 9 PM EST.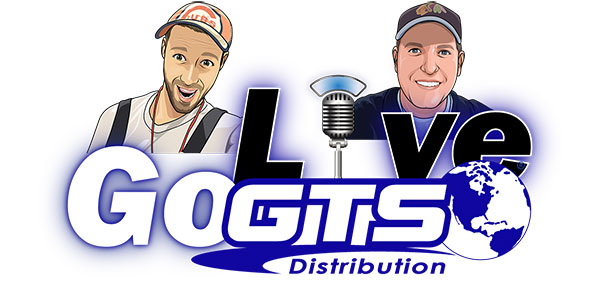 Last week, I wrote about the teams that are in the Super Bowl. This week, I'll look at the teams that came up short in the championship games.
Both conference final games are mired in controversy. If one call went a different way, we could have had a Saints-Chiefs Super Bowl instead.
The most collectible player on the New Orleans Saints is Drew Brees. The quarterback has been in the league since 2001 and has over 10,700 cards in the Beckett database. This year has seen his Rookie Card values rise for the first time in years. He also made an appearance or two on the monthly Hot List.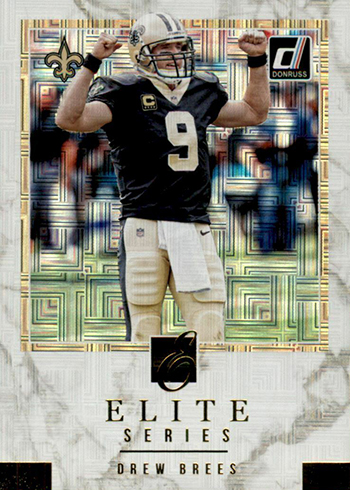 Michael Thomas has seen some increased interest as well. While his cards haven't been raised, they have been selling closer to the high-book range.
Alvin Kamara, the 2017 Offensive Rookie of the Year, rushed for 883 yards and had 709 yards receiving. These kinds of stats are sure to keep collectors interested in his cards.
Now on to the Kansas City Chiefs and the most collected player in 2018, Patrick Mahomes. Mahomes' only real competition for MVP this year just happens to be Brees. In his first year as a starter, Mahomes threw for 5097 yards and 50 touchdowns. His card values have gone up more times this season than any other player since Tom Brady. A recent sale on eBay saw the 2017 Panini National Treasures Rookie Colossal Material Signatures NFL Shield card go for over $26,000.
With Mahomes' career just starting, the sky's the limit for how high his card values could go.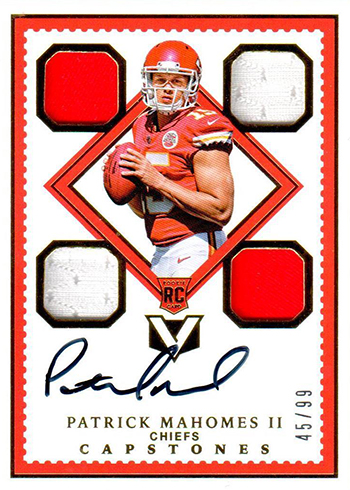 The most collected player not named Patrick Mahomes on the Chiefs is probably Travis Kelce. It is not often that a tight end is this collected. The only other one in the league right now with a similar following is Rob Gronkowski. With injuries plaguing Gronk, we could see Kelce become the most collected tight end in the league soon.
Damien Williams became the starting running back for the Chiefs after the team parted ways with Kareem Hunt. His cards have seen a rise in value since he started, with collectors taking a gamble that he might be the new permanent guy in Kansas City. Williams only signed a one-year contract with the team, so he might end up somewhere else in 2019.