Chris Paul's trade escapade and new star teammates just might help card values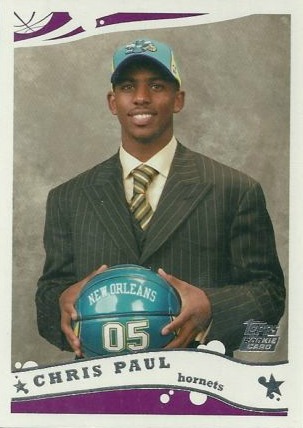 By Susan Lulgjuraj | Contributing Editor
Many basketball fans are going to love watching a basketball team in Los Angeles this season.
No, not that one. The other one … the Los Angeles Clippers.
With the Clippers' Blake Griffin essentially on the highlight reel every night last season, fans had something to cheer about, but  the addition of Chris Paul has elevated excitement. The Clippers now have two stars on a team that has only had six winnings seasons since the franchise began as the Buffalo Braves back in 1970.
But can anticipation and the possibility of a successful year translate into excitement for collectors, especially for a player like Paul?
"The Paul situation of going to the Clippers is very interesting.  Right now, Paul is a listed star, but most of his items tend to sell closer to the LO column," said Rob Springs, Beckett Senior Market Analyst. "But, if he gets back on track with continuously being on SportsCenter lobbing alley-oop dunks to both Blake Griffin and DeAndre Jordan, I think you could see his values really solidify this season and have some of his key rookies push up in value."
His Rookie Cards appear in the 2005-06 season with some of the most valuable belonging to Exquisite Collection. His autographed memorabilia card (numbered to 99) from that set has a high book value of $2,000. The Emblems of Endorsements, which is autographed and numbered to 15, books for $700 and the autograph patch numbered to 100 books for $300.
Do they sell for that much on the secondary market? Well, as Springs said, Paul's card tend to sell toward the to LO end of book value.
However, Griffin could really help the value of his cards.
"Remember, (Paul) was at the height of selling (non-RC year) when he was always on the highlights hooking up with Tyson Chandler in New Orleans," Springs said. "The Clippers really have a nice starting five and could easily become the better team residing in Los Angeles this year."
Helping Paul's popularity was the absurdity surrounding his possible trades. First, New Orleans was going to send him to the Los Angeles Lakers, where star power and loads of media attention would have gotten Paul noticed on a bigger stage.
But then in a strange move – that many have criticized – NBA Commissioner David Stern blocked the trade and told the Hornets general manager to start over. Stern gave more star power to Paul in those moments than the man has had since he probably won the 2006 Rookie of the Year award.
Paul will appear in a Clippers uniform when Panini America starts putting out its product this year with his Clippers card debut likely to come in Hoops.
Susan Lulgjuraj is a contributing editor for Beckett Media. You can email Susan here. Follow her on Twitter here.