Chicken Scratch: 2017 Donruss San Diego Chicken Autographs Include Subtle Variations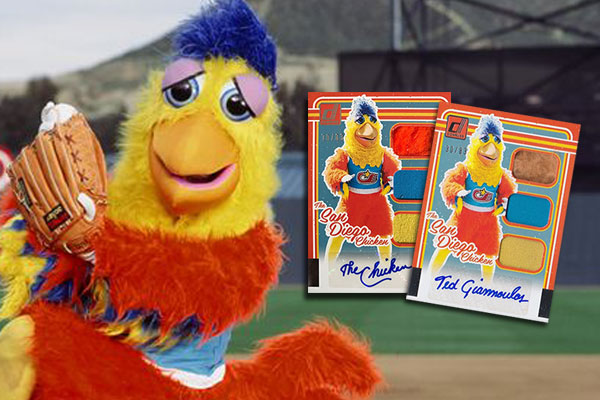 By Ryan Cracknell | Hobby Editor
The chicken strikes again in 2017 Donruss Baseball. After returning to the world of baseball cards last year in 2016 Donruss and 2016 Donruss Optic, the San Diego Chicken is back.
This time Panini is upping the ante, though. While last year's sets included Silhouette-style memorabilia and autographed memorabilia cards, the 2017 Donruss San Diego Chicken memorabilia cards have three swatches of material. But there's a bit of a variant twist when it comes to the small number of signed versions.
2017 Donruss has a total of 83 serial-numbered San Diego Chicken Triple Material Signatures cards. This is in addition to 83 unsigned cards. Both types have swatches from three distinct parts of the mascot outfit: his "feathers," vest and feet. That's the major change from last year's single jumbo swatch memorabilia card.
Looking for a little more intrigue? Check this out. Specifically, watch the autograph.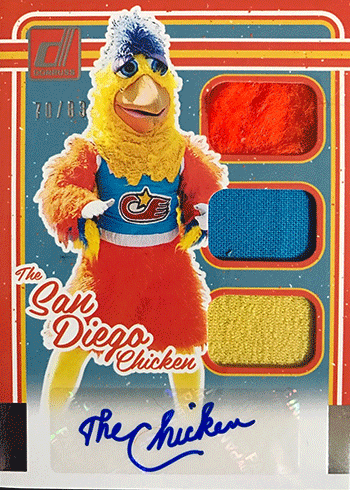 Yup, the card has three different versions of the signature.
Based on the first handful to surface on eBay, "The Chicken" and "Ted Giannoulas" both appear to available in roughly the same amounts. And then there's the full signature that gets to both sides of the iconic mascot.
These signature variations aren't intentional. They also don't make for separate cards. There are still only 83 total copies of the 2017 San Diego Chicken autographed memorabilia cards.
That said, for Chicken enthusiasts, this does present an option to take the chase a little bit further.
And how about that penmanship?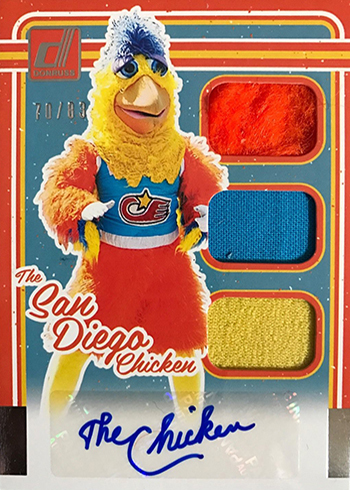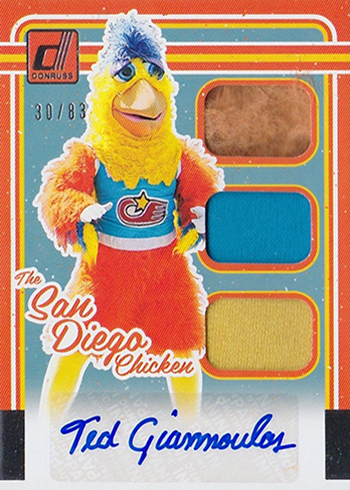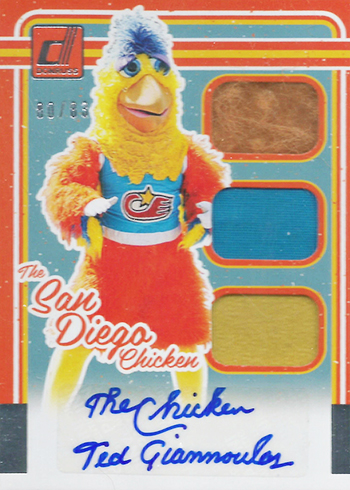 Comments? Questions? Contact Ryan Cracknell on Twitter @tradercracks.