Chicago Blackhawks win 2013 Stanley Cup championship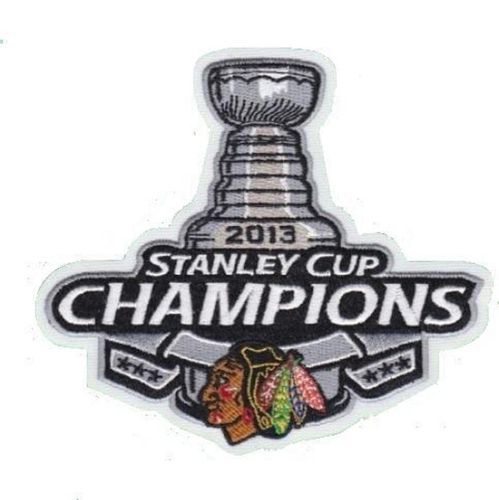 By Susan Lulgjuraj | Beckett Hockey Editor
While many hockey fans wanted to see a thrilling Stanley Cup Finals reach a seventh game, the Chicago Blackhawks were in no rush. Chicago dashed their hopes with two late-third period goals on Monday night.
The league's best team took home the Stanley Cup Trophy last night after an improbable win beating the Boston Bruins 3-2 in Game 6 of a best-of-seven series.
The season started with the Blackhawks earning a point in the first 24 games of the season, a run that captivated even the most casual hockey fan. It ended with Blackhawks scoring two goals in the final 1 minute, 16 seconds to win it all.
After the win, Blackhawk fans rushed to get Stanley Cup and Blackhawks memorabilia.
A quick search on eBay yielded 2,605 items for "2013 Stanley Cup."
Items included programs, pucks, jerseys, pins, hats, towels and more. Some of those listings included cards from Panini's 2013 Stanley Cup Finals Promo Packs
. Upper Deck showed off its collection of  Upper Deck Authenticated signed memorabilia of Blackhawk players.
Chicago's Patrick Kane was named the Conn Smythe Award winner, the Stanley Cup Finals best player.
Kane's cards (see full checklist here) could see the biggest spike in value. The 24-year-old has become increasingly popular in Chicago over the last couple of years. During the playoffs, he was tied for second in the league with 19 points (nine goals, 10 assists).
After a team wins a championship, fans love to load up on memorabilia marking the event. What kind of trinkets have you grabbed after your team has won a title?
Susan Lulgjuraj is an editor of Beckett Hockey. You can email her here with questions, comments or ideas. Follow her on Twitter here. Follow Beckett Media on Facebook and Twitter.