Checking in on 2019 NFL Rookies
With Week 8 in the rearview mirror, let's go ahead and say we are halfway through the NFL season.
Here are some thoughts on the 2019 rookie class.
Studs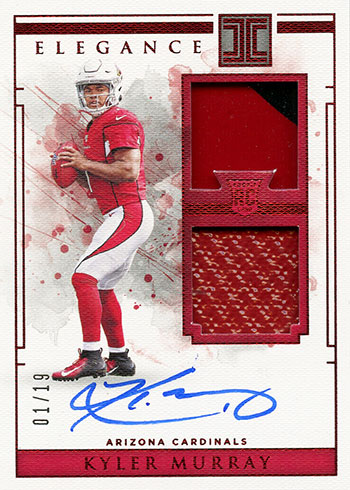 Kyler Murray
A starter since he walked into the building, Murray has played better than expected, especially given the team's poor line play and injuries to skill players. He has thrown for nearly 2,000 yards and rushed for 279 yards. There are signs of future stardom, which is what you want from a top pick.

Nick Bosa
The No. 2 pick, Bosa is in the running for the league's Defensive Player of the Year Award. The defensive end has harassed quarterbacks to the tune of seven sacks in seven games. He also has an interception nearly returned for a touchdown. Bosa is a big reason the 49ers are undefeated and could be the best player of this class.
Terry McLaurin
One of the few bright spots for the Redskins, McLaurin leads all rookies in receiving yards (458) and receiving touchdowns (5). A speedster from Ohio State, he has impressed with his route running and grasp of the offense. The third-round pick is the leading candidate for class gem.

Devin Bush
Bush is already the heart and soul of the Steelers defense. The linebacker has amassed 59 tackles, two interceptions and four fumble recoveries, one of which he returned for a touchdown. Pittsburgh has a proud tradition of excellent linebacker play, and Bush is next in line to hold the spot for years to come.

Josh Jacobs
Not many expected Jacobs to be the leading rusher among rookies in 2019, despite being the first tailback taken in the draft (24th overall). That more reflected lack of belief in the Raiders than his ability. Through seven games, Jacobs notched 620 rushing yards, 254 more yards than David Montgomery in second place. Thus far, there is zero doubt who is the best runner from the 2019 class.
Trending up

T.J. Hockenson
Hockenson had the best first game of any tight end since the merger (six catches for 131 yards and a touchdown). His production has fallen more in line with what's expected for rookie tight ends (13 catches for 109 yards and one touchdown). He is going through typical tight end growing pains, but there is no questioning his ability or ceiling.

Daniel Jones
Jones has played better than expected, especially given the fact that he was thrust into action sooner than anticipated. The Giants have done a nice job of easing Jones into the offense, which is a big reason the Duke product has completed 62.5 percent of this throws and tossed 10 touchdowns. He can be a franchise quarterback. He just needs time.
Josh Allen
Not to be the confused with the Buffalo Bills quarterback, this Josh Allen is a pass rusher for the Jaguars. He has help revive the Jaguars defense by notching seven sacks in the team's first eight games. The Kentucky product should shatter the franchise rookie sack record (8) and is on pace to challenge for the NFL rookie record (14.5). He is a cornerstone franchise piece.

Miles Sanders
Sanders does it all on the field. He leads all rookies in all-purpose yards (851). He is the 10th player with at least 250 yards rushing and 250 yards receiving at the midpoint of the season since 1986 (Ricky Watters, Marshall Faulk, Terrell Davis, Edgerrin James, Jahvid Best, Saquon Barkley, Kareem Hunt, and Alvin Kamara).
Still waiting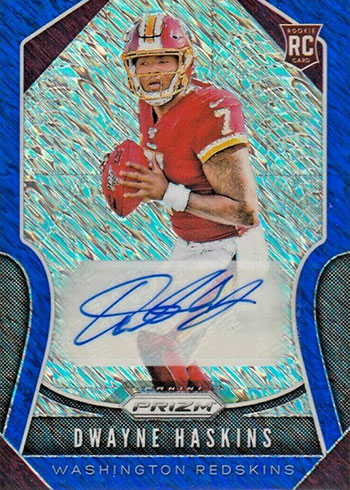 Dwayne Haskins
It's the waiting game with Haskins. He has gotten on the field some this season out of necessity, but it is clear he has much to learn before he can be counted on. No worries, the talent and football I.Q. are there. Just need to be patient.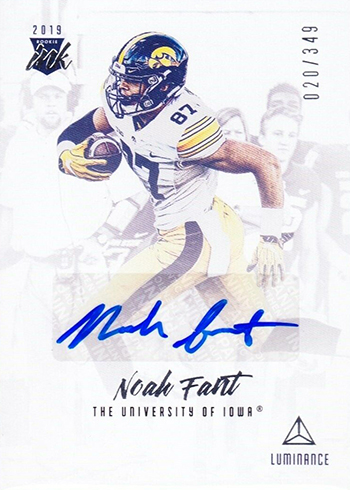 Noah Fant
The Broncos have a ton of young, talented and unproven players on their squad. Fant is one of them. His combination of size and athleticism cannot be matched. It's just a matter of him becoming a reliable blocker and more consistent catcher. The talent is there, and he could be a key piece of Denver's rebuild.