Cheap Wax Wednesday Box Breaks: 2021 Onyx Vintage Extended Baseball
I know, I know. This doesn't exactly look like what most would consider "cheap" wax. However, I do try to show a variety of products, including these single pack products, as long as they can be found for $50 or less.
2021 Onyx Vintage Extended Baseball does feature a 75-card checklist, with players having both base and autograph cards. The relatively small checklist is diverse, with everything from teenage international signees, college players, recent draft picks, current MLB players, and even Hall of Fame inductees. A few of the bigger names in the checklist include 2021 #1 pick Henry Davis, Jasson Dominguez, Ken Griffey Jr., Randy Johnson, Marcelo Mayer, Shohei Ohtani, Cal Ripken Jr., Julio Rodriguez, Adley Rutschman, and Bobby Witt Jr.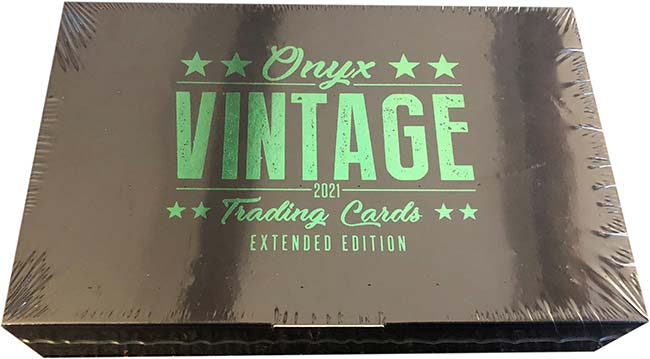 With two autographs per box, there is at least a realistic chance of pulling an autograph from that list. Another positive — all autographs are on-card.
2021 Onyx Vintage Extended Baseball Box Break
Cards per pack: 4
Packs per box: 1
Price paid: $40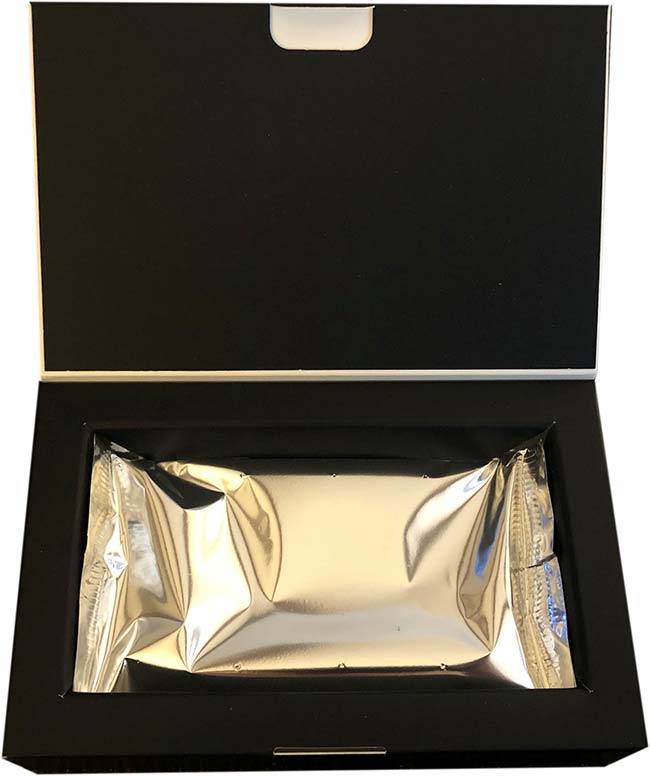 Base:
Henry Davis & Parker Messick
Davis was the top pick in the 2021 MLB draft, selected by the Pirates. 
Messick was just selected in the second round by the Guardians in last month's draft.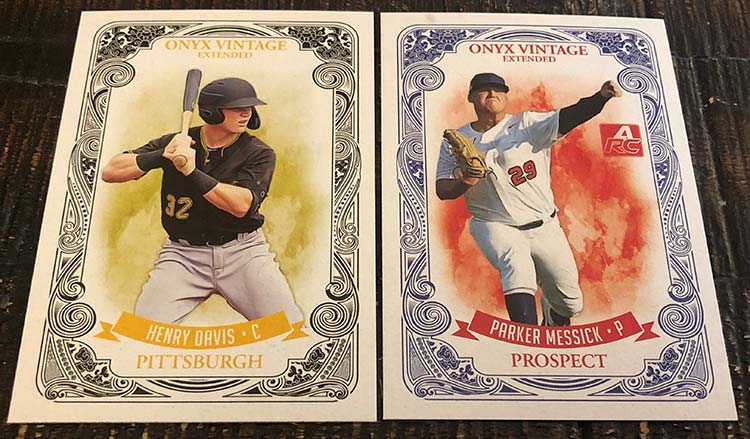 Autographs:
Chase Petty & Yordany De Los Santos
Petty was drafted sixth overall by the Twins in the 2021 draft. The 19-year-old has a 3.18 ERA in 17 minor league games so far this season. 
De Los Santos is a Pirates international signee from the Dominican Republic. He is just 17-years old.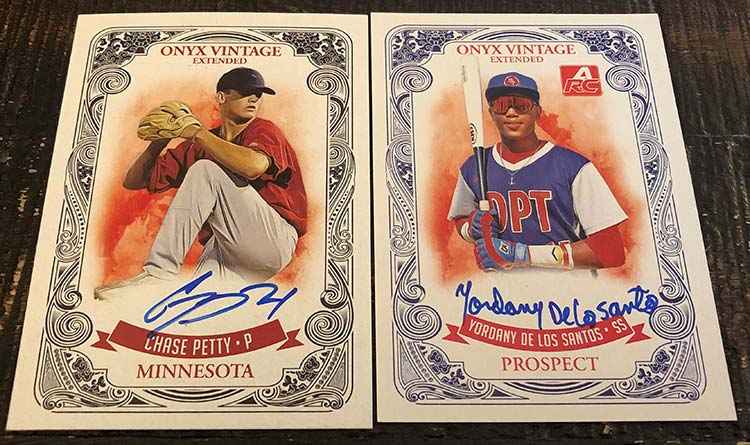 Lastly, the Davis card back. Not much going on here.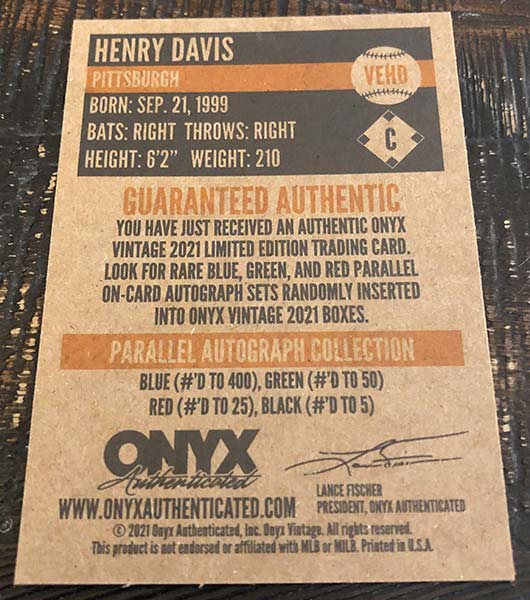 So I didn't pull anyone from the top ten. But, that is what can be expected here. Having said that, I did find a base card of last year's top draft pick, Henry Davis. The base design is solid as well. 
The two autographs certainly weren't anything to write home about, but what if De Los Santos turns into a young star? That would make this autograph a nice find. A very early autograph card from a star prospect? I would certainly take that.
While $40 seems steep for a four-card box, I don't know of another product that gives you that chance to pull two solid autograph cards for that little.
Buy 2021 Onyx Vintage Extended Baseball on:
Want more installments of Shane Salmonson's Cheap Wax Wednesday? Check out his other breaks in the archives.