Cheap Wax Wednesday Box Breaks: 1996 Pinnacle Series 2 Baseball
1996 Pinnacle Baseball is split into two 200-card series. The base cards are borderless and feature a gold foil pyramid shape on the front of each card. Included in the Series 2 base set are three subsets, Hardball Heroes, The .300 Series, and Rookies. The .300 Series subset highlights players with career batting averages over .300. The Rookies subset is identical to the base cards besides the use of red text on the front. Though it is titled Rookies, only four of the cards — Livan Hernandez being the only real highlight  — are considered actual Rookie Cards.
Pinnacle's mid-'90s sets are famous for their use of Dufex finish technology. 1996 Pinnacle Baseball has plenty of it. Not only is the finish found on the Starburst and Artist's Proof parallels, but also on the Project Stardom and retail-exclusive Slugfest inserts. In my opinion, Dufex is used on some of the best looking cards ever made, in my opinion.
1996 Pinnacle Series 2 Baseball Box Break
Cards per pack: 10
Packs per box: 24
Price paid: $45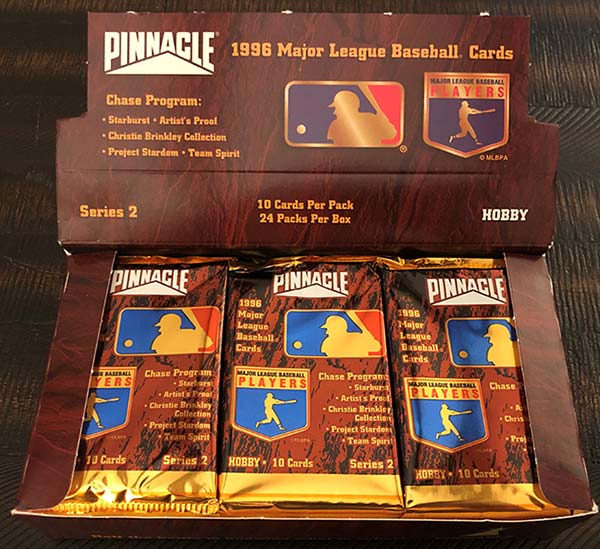 Pack 1 highlights:
Fred McGriff, John Olerud, Wade Boggs, Ron Gant, Ryne Sandberg & Bobby Abreu
McGriff is actually the cousin of former major league catcher Charles Johnson.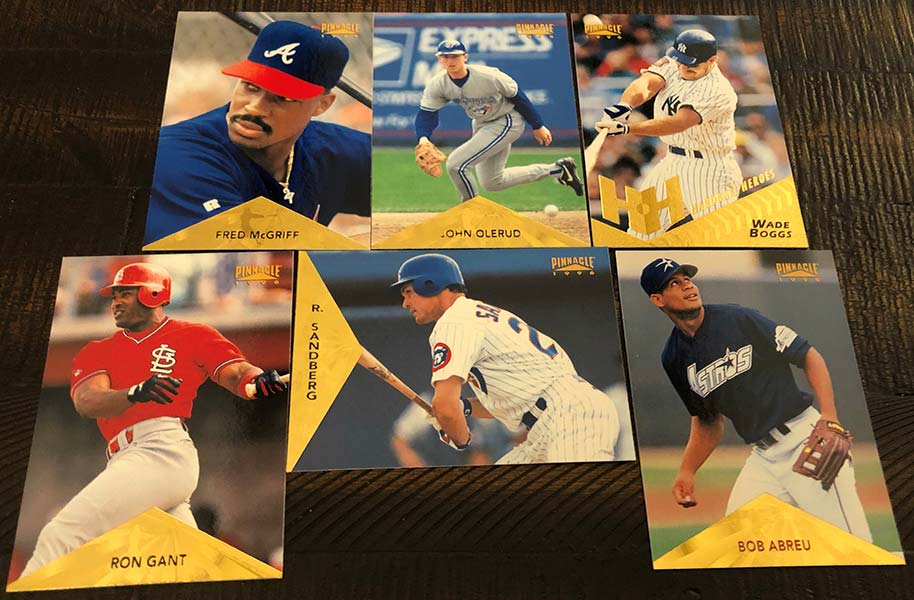 Pack 2:
Johnny Damon, Tom Glavine, Cecil Fielder, Will Clark, Rickey Henderson & Mark Grace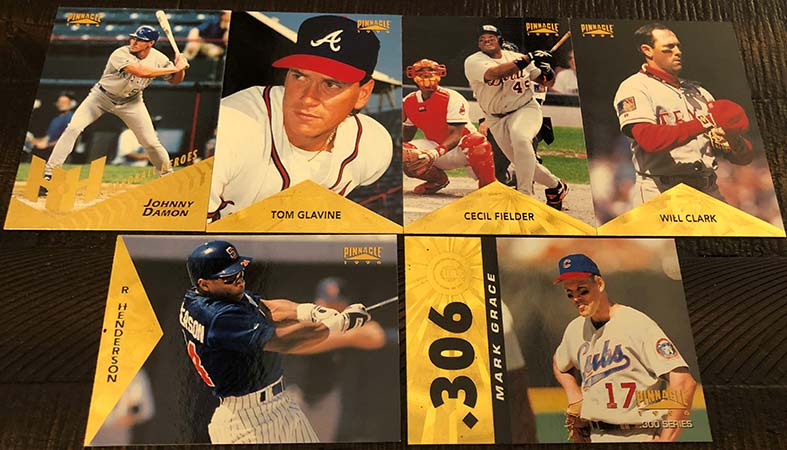 Pack 3:
Rafael Palmeiro, Ozzie Smith, Greg Maddux CL, Mike Greenwell & Raul Mondesi Starburst (1:7 packs)
Mike Greenwell actually finished his career with the average featured on this card, .303.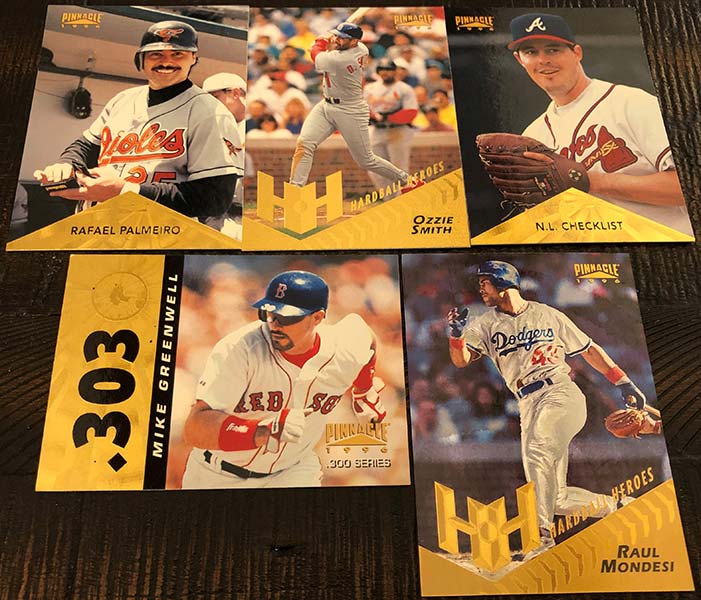 Pack 4:
Kirby Puckett, Jim Edmonds, Cal Ripken Jr. CL & Kenny Lofton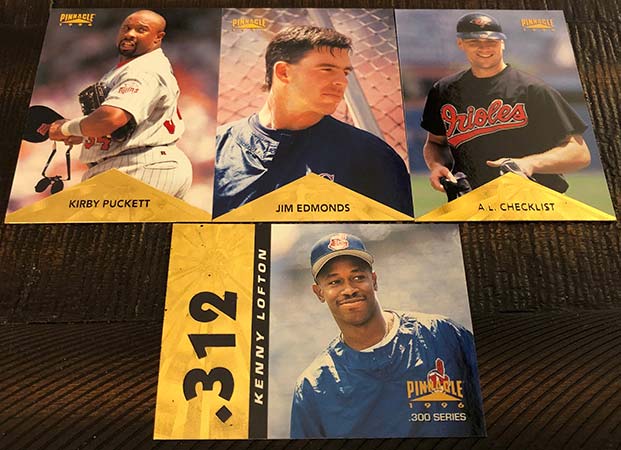 Pack 5:
Cal Ripken Jr., Barry Bonds, Kirby Puckett, Rey Ordonez & Wade Boggs
A 12-time All-Star, Wade Boggs played until he was 41-years old. In his final season, 1999, Boggs hit .301.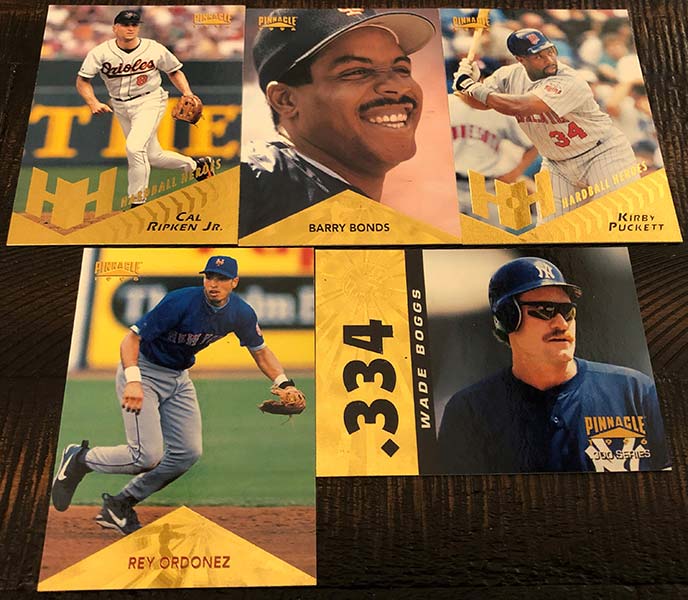 Pack 6:
Greg Maddux, Sammy Sosa & Tim Salmon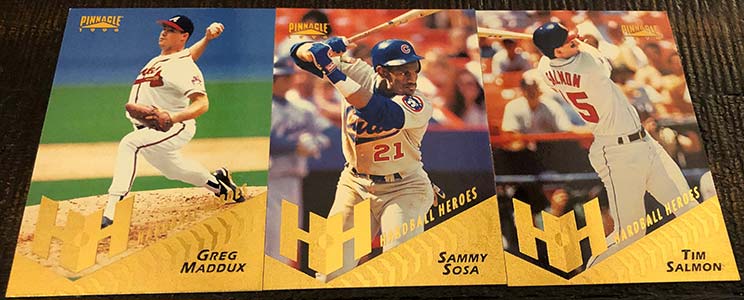 Pack 7:
Tony Gwynn, Eddie Murray, Chipper Jones CL & Tino Martinez
Steady Eddie Murray holds the all-time record for sacrifice flies, with 128.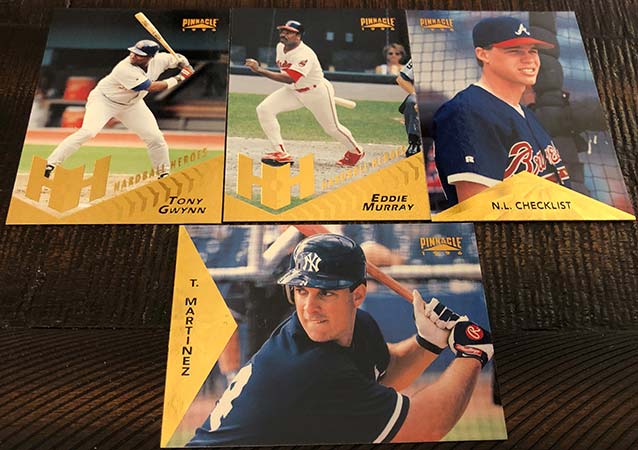 Pack 8:
Roberto Alomar, Dante Bichette, Ken Griffey Jr. CL, John Smoltz & Jeff Bagwell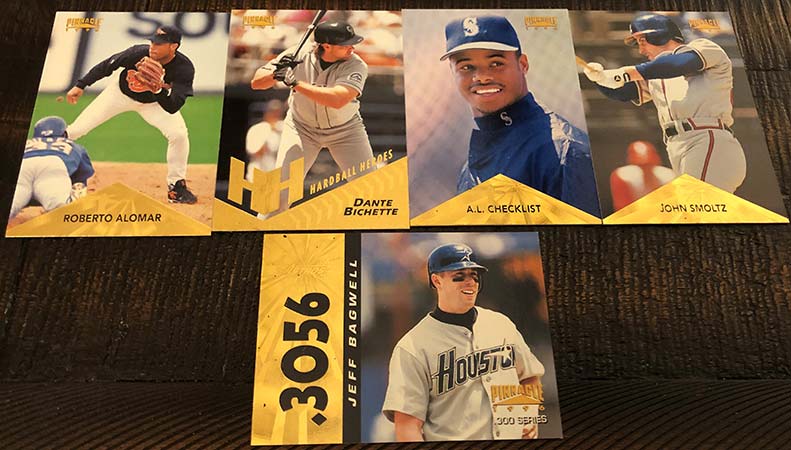 Pack 9:
Frank Thomas, Albert Belle, Andy Pettitte, Trevor Hoffman, Will Clark & Derek Jeter Project Stardom (1:35 packs)
The Jeter Project Stardom insert, in high grades, routinely sells for over $100. This one looks pretty sharp to me.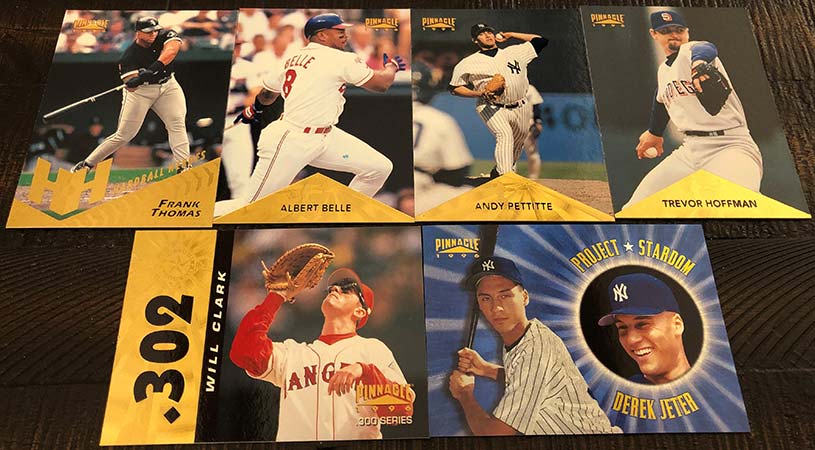 Pack 10:
Jim Abbott, Albert Belle, Griffey/Thomas/Ripken/Maddux/Jones/Piazza CL, Livan Hernandez RC, Paul Molitor, Tim Raines & Darren Daulton Starburst (1:7 packs)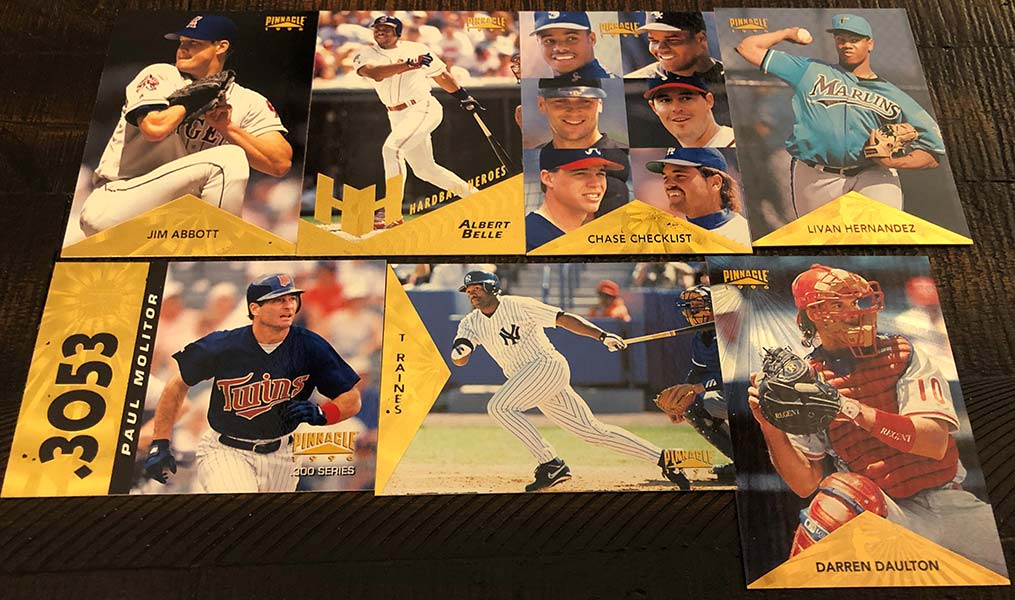 Pack 11:
Chipper Jones, Wade Boggs & Frank Thomas
The Big Hurt was only an All-Star five times. He even missed the midsummer classic during the 2000 season, where he finished second in the MVP voting with a .328 average, 43 HR and 143 RBI.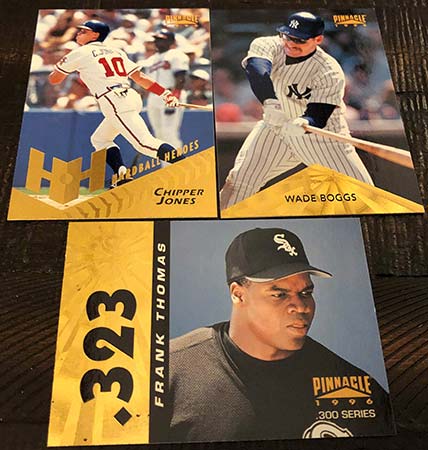 Pack 12:
Craig Biggio, Alex Rodriguez, Frank Thomas, Paul Molitor & Greg Maddux Christie Brinkley Collection (1:23 packs)
Pack 13:
Derek Jeter, Randy Johnson, Hideo Nomo, Jim Thome & Ken Griffey Jr.
Griffey stole 167 bases during the first 11 seasons of his career. He would steal just 17 more over the next 11 seasons.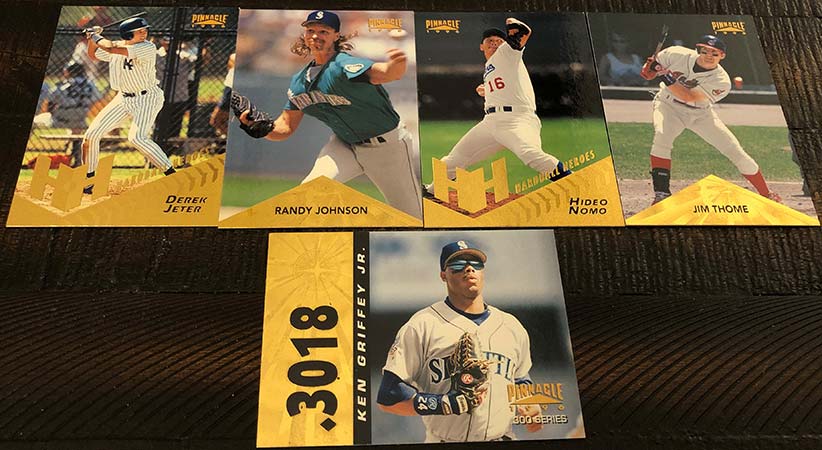 Pack 14:
Harold Baines, Gary Sheffield, Larry Walker, Jason Kendall & Chan Ho Park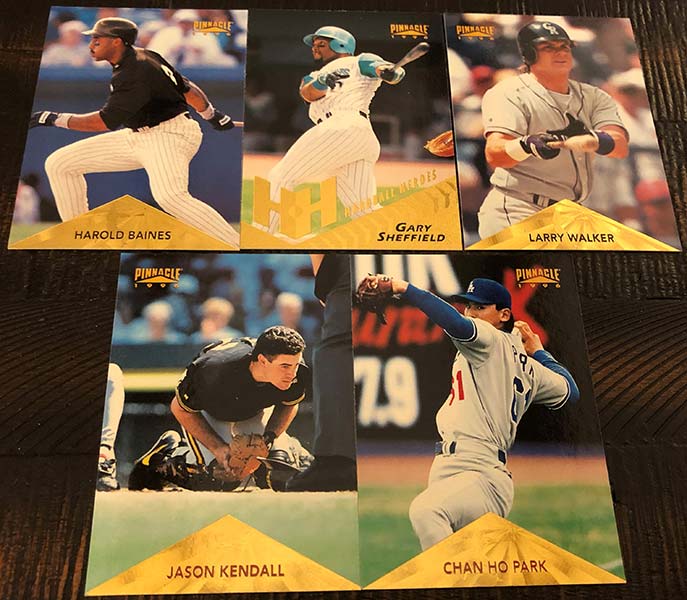 Pack 15:
Moises Alou, Raul Mondesi, Frank Thomas CL & Kirby Puckett
Moises Alou finished his career with a .303 batting average. His highest averages would come in his final two partial seasons with the Mets, where he hit .342 over the final 102 games of his career.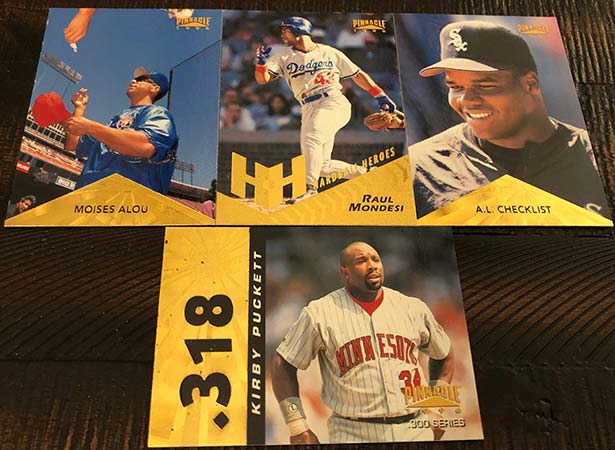 Pack 16:
Mo Vaughn, Mark Grace, Ryan Klesko, Matt Williams & Mike Piazza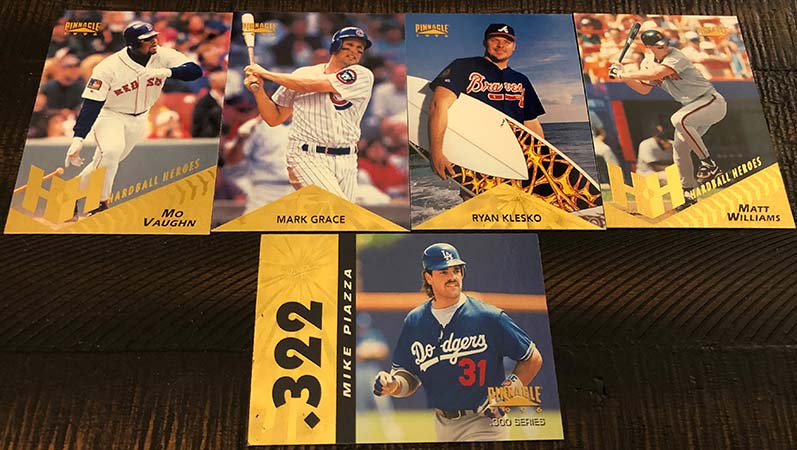 Pack 17:
Barry Bonds, Dennis Eckersley, Wally Joyner, Mike Piazza CL, Tony Gwynn & Garret Anderson Starburst (1:7 packs)
Former Cardinals great (I can't even remember him playing for the Cards) Dennis Eckersley was the closer in St. Louis for two seasons. He would pitch in 120 games over those two seasons, while pitching past the age of 40.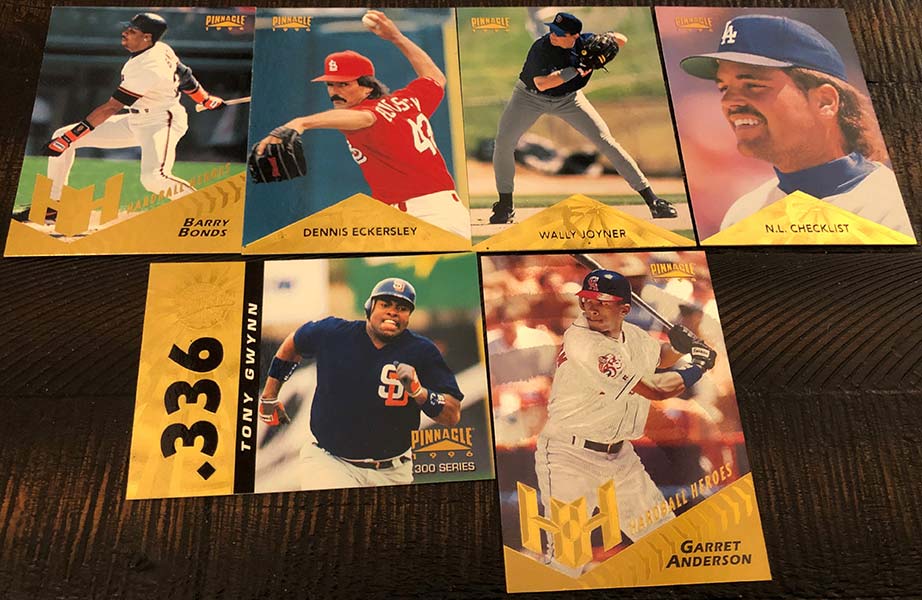 Pack 18:
Mike Piazza, Roger Clemens, Cal Ripken Jr., Manny Ramirez & Don Mattingly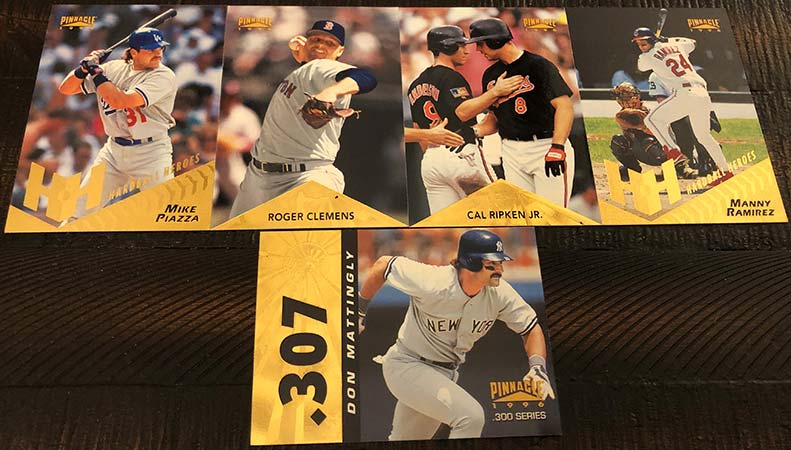 Pack 19:
Will Clark, Bob Hamelin, Carlos Baerga, Garret Anderson & another Carlos Baerga
Would you believe me if I told you this card of 1994 AL Rookie of the Year Bob Hamelin sells for over $20 on eBay? Look for yourself.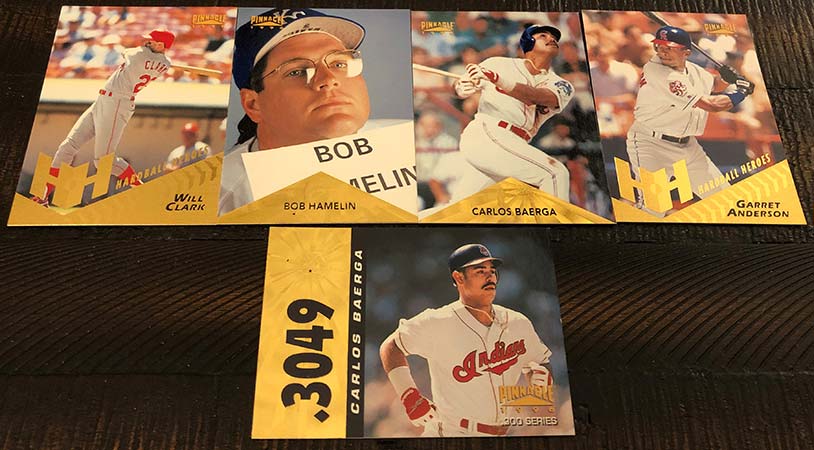 Pack 20:
Ken Griffey Jr., Lee Smith, Tony Gwynn & Edgar Martinez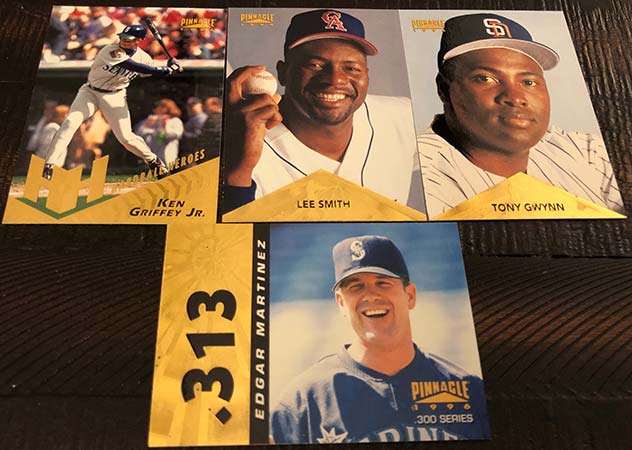 Pack 21:
Jeff Bagwell, Fred McGriff, Bobby Abreu & Ryne Sandberg
Abreu played just 74 games in Houston before being selected in the expansion draft by the Tampa Bay Devil Rays before the 1998 season. The Rays traded Abreu to Philly the same day, receiving Kevin Stocker in return. I am guessing they regret that one. Abreu put up a .928 OPS over nine seasons in Philadelphia.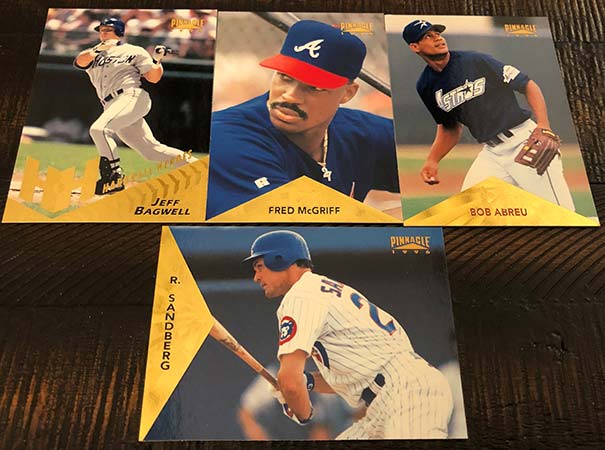 Pack 22:
Tom Glavine, Troy Percival, Cecil Fielder, Will Clark, Mark Grace & Rickey Henderson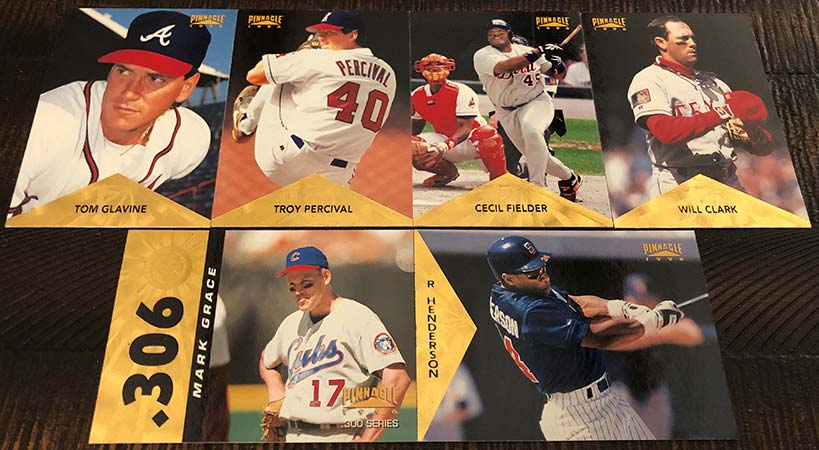 Pack 23:
John Olerud, Wade Boggs, Rafael Palmeiro & Greg Maddux CL
Disgraced because of his alleged steroid use, Palmeiro hit 569 home runs over a 20 year big league career. 

Pack 24:
Johnny Damon, Kirby Puckett, Greg Maddux, Cal Ripken, Jr. CL, Kenny Lofton & Larry Walker Starburst (1:7 packs)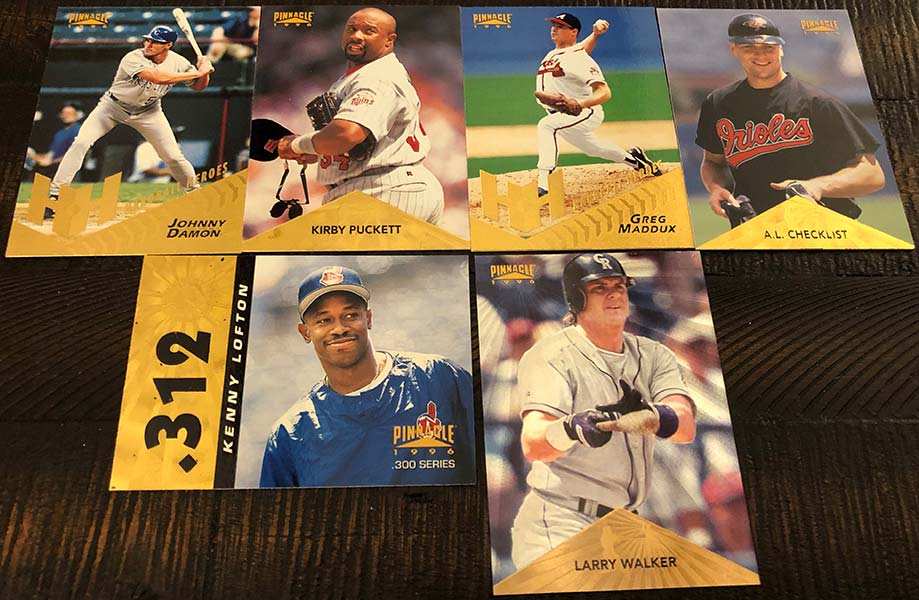 Interesting photo choice for the back of the Kirby Puckett card. The card backs featured "bar codes" that could be viewed through a lenticular lens. These were used in an attempt to deter counterfeiting.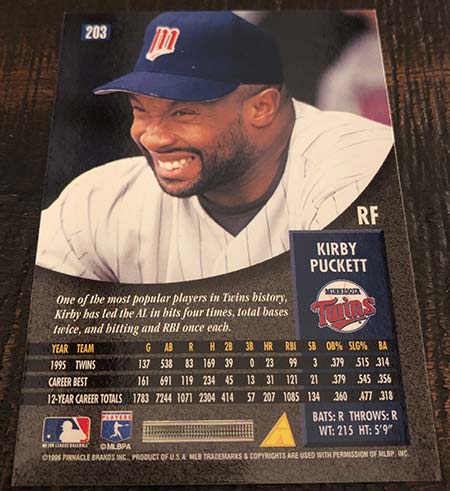 Though I wish there were more great inserts to chase, I did really well on this one. The Christie Brinkley Collection cards all feature fun photographs, as do many of the base cards. The Project Stardom Jeter pull really made this box, even for a Red Sox fan like myself. That 18-card insert set also features Manny Ramirez, Alex Rodriguez, and Chipper Jones, but Jeter is by far the biggest pull.
Shop for 1996 Pinnacle Baseball on:
Want more installments of Shane Salmonson's Cheap Wax Wednesday? Check out his other breaks in the archives.