Cheap Wax Wednesday Box Breaks: 1991 Topps Baseball
When you click on links to various merchants on this site, like eBay, and make a purchase, this can result in this site earning a commission.
The 2021 baseball card season is here! Not just with last week's Topps Series 1 release, but also here on Cheap Wax Wednesday. I will feature baseball products from now until the end of the baseball postseason this fall.
This year, Topps is celebrating their 70th anniversary in baseball cards, with special logos on each base card. This reminds me of a previous release, 1991 Topps, which celebrated Topps' 40th year producing baseball cards.
Let's go back 30 years (feeling old?) and take a look at 1991 Topps Baseball!
Nobody was thinking about it back in 1991, but this release has become one of the iconic releases of the '90s. All you really need to worry about here is the base set, as glossy All-Star and Rookie inserts were only found in rack packs and jumbo packs.
The base set consists of 792 cards. Those base cards feature team color double borders. Appreciate that for a second. The set also features some great photography choices. Let's take a look!
1991 Topps Baseball Box Break
Cards per pack: 15
Packs per box: 32
Price paid: $12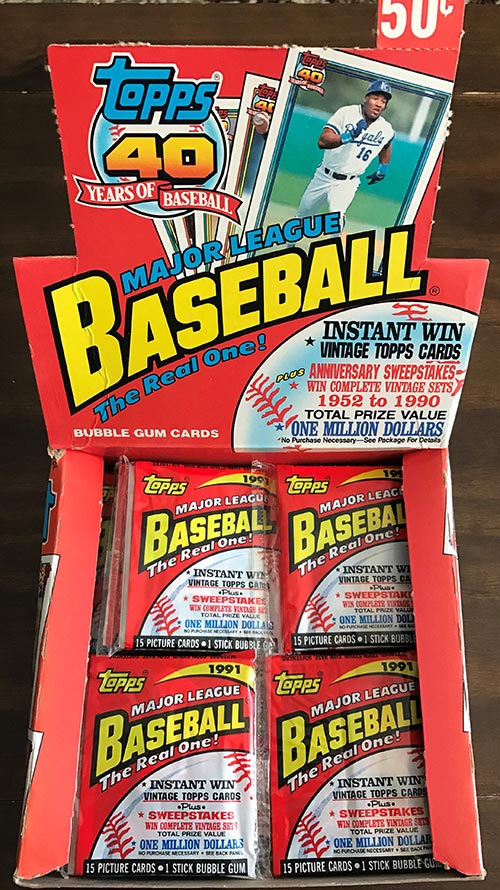 Pack 1 highlight:
Carney Lansford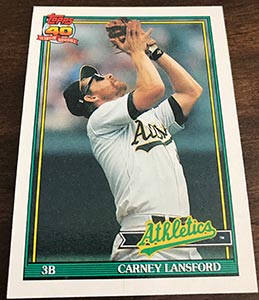 Pack 2:
Frank Viola, Gary Carter & Ken Griffey Jr. AS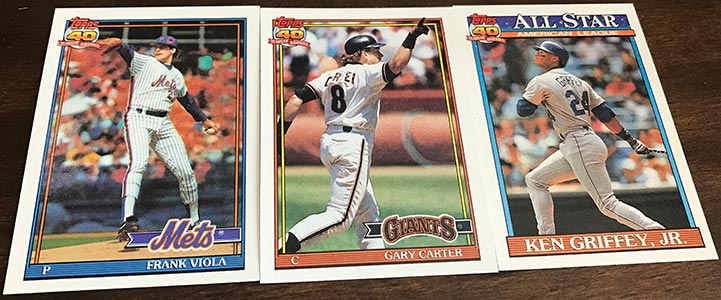 Pack 3:
Dante Bichette, Vince Coleman & Bo Jackson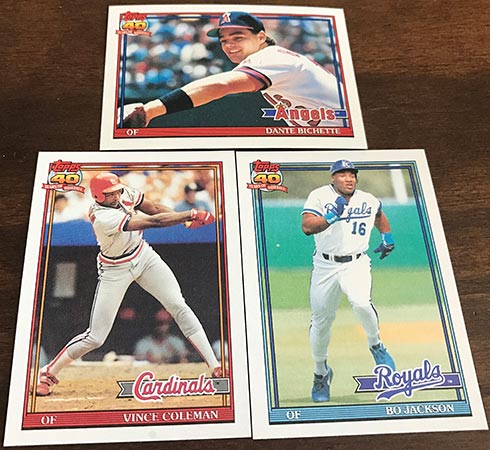 Pack 4:
Jeff Reardon & Dante Bichette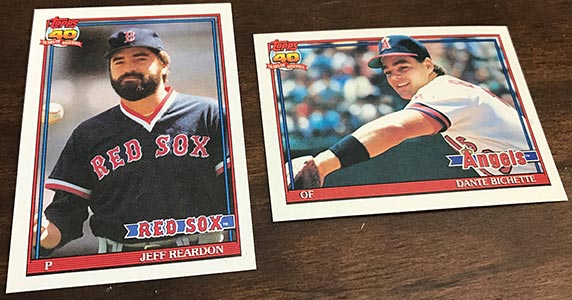 Pack 5:
Willie McGee, Lenny Dykstra, Benito Santiago (one of the better shots from this set), Mark Grace & Darryl Strawberry AS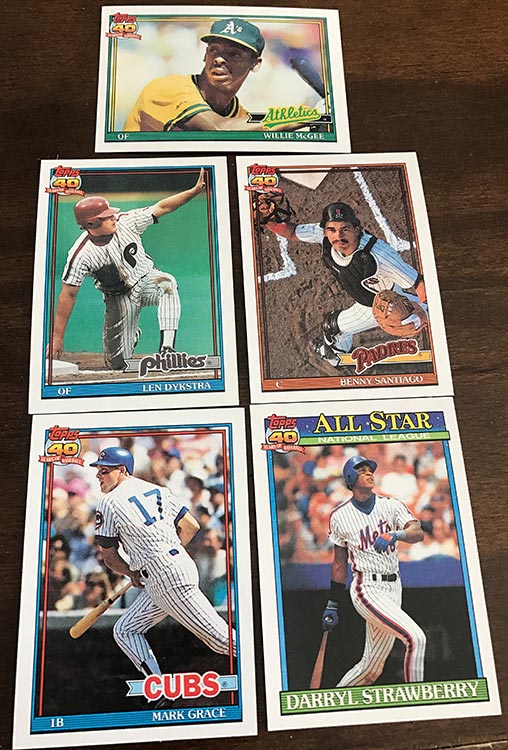 Pack 6:
Cal Ripken, Bobby Bonilla, Greg Maddux & Carlton Fisk AS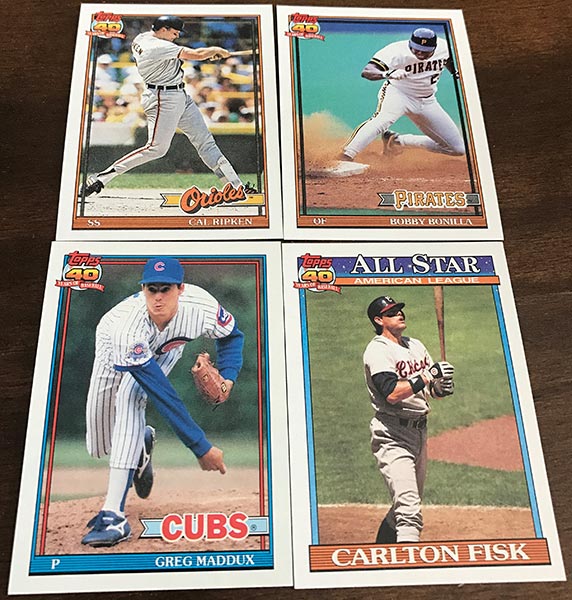 Pack 7:
A pair of Mets; David Cone & John Franco AS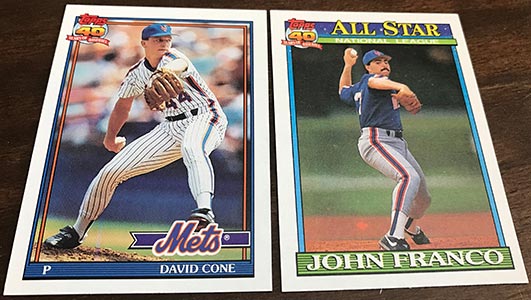 Pack 8:
Curt Schilling, 1983 AL ROY Ron Kittle & Jamie Moyer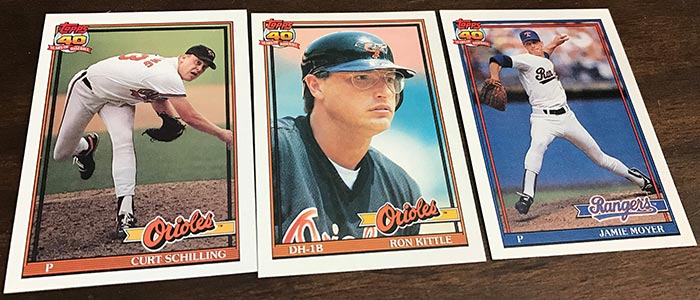 Pack 9:
Terry Pendleton, Bruce Hurst & Joe Girardi. This Girardi shot always confused me. Batting helmet, batting gloves and a catcher's mitt just don't go together.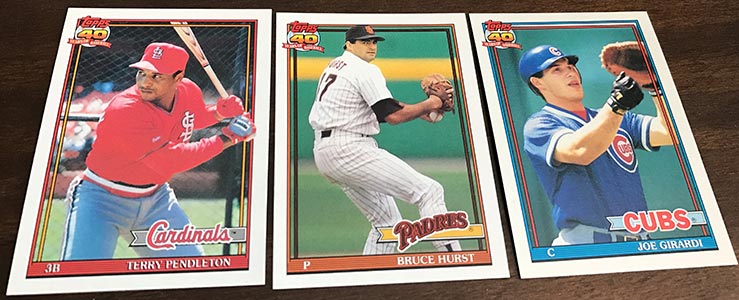 Pack 10:
Wally Backman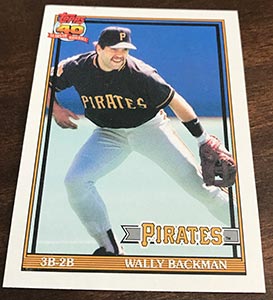 Pack 11:
All dupes; Cal Ripken, John Franco AS & Carlton Fisk AS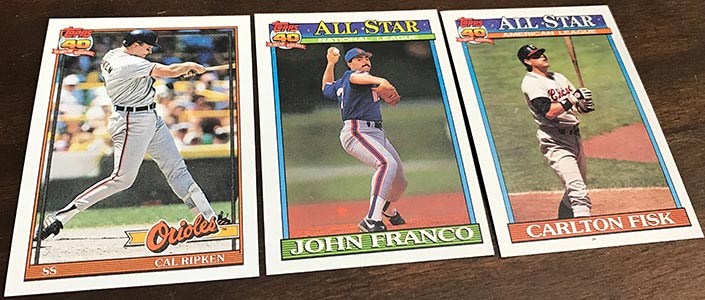 Pack 12:
Tim "Rock" Raines, Bobby Cox, Steve Finley & Omar Vizquel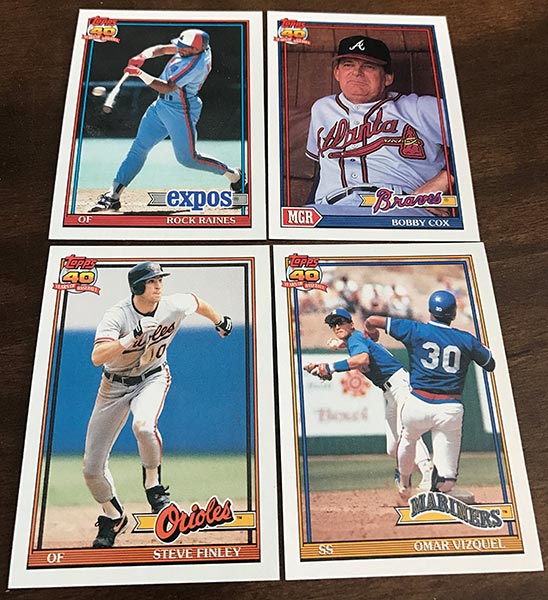 Pack 13:
Rafael Palmeiro & Wade Boggs. Being a Red Sox fan, this Boggs card is my 2nd favorite card in the set.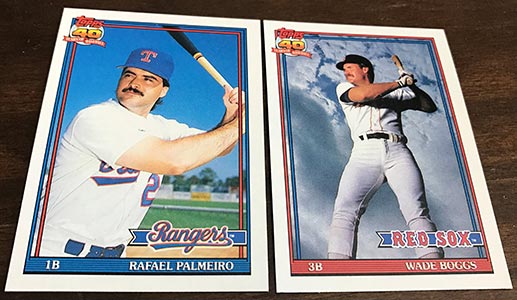 Pack 14:
Joe Torre, Don Mattingly, Roberto Alomar, Al Leiter, Ken Caminiti & Bobby Bonilla AS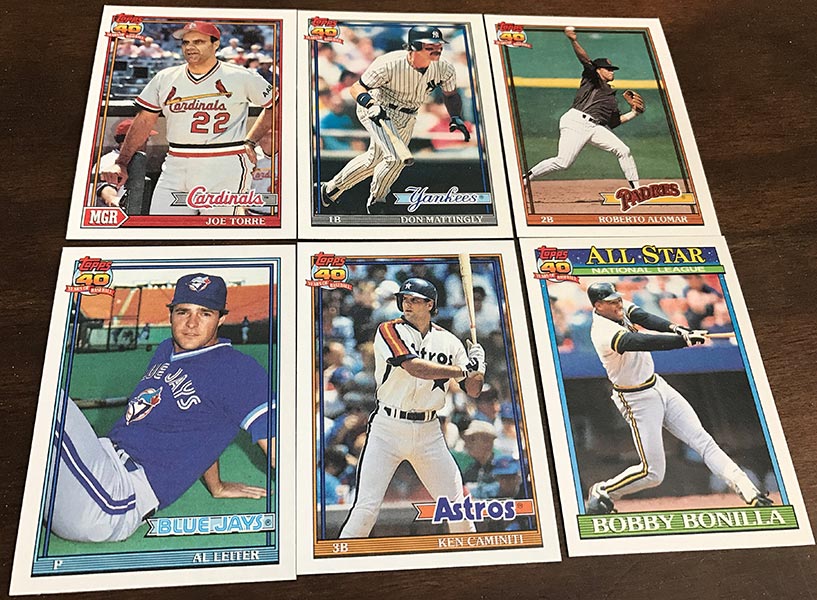 Pack 15:
Jose Offerman FS, Fernando Valenzuela, Carlos Baerga & Juan Gonzalez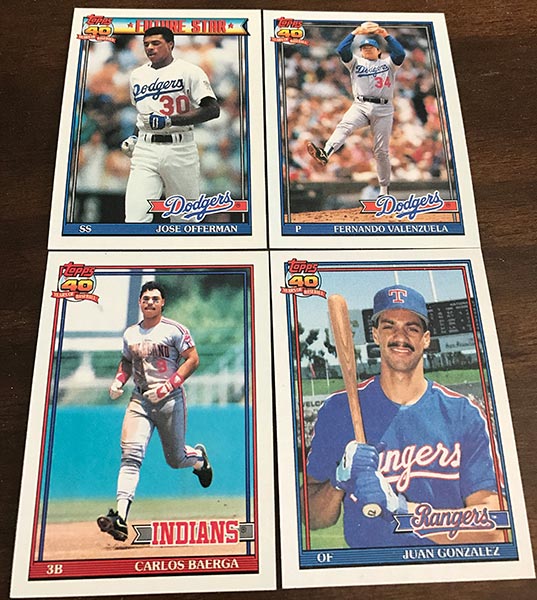 Pack 16:
Tom Gordon, Frank Robinson & Cal Ripken RB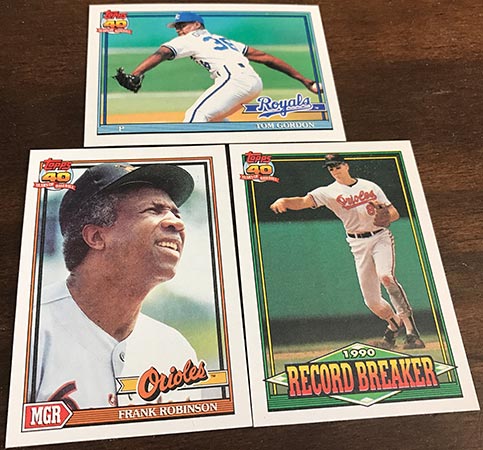 Pack 17:
Lee Smith, Kirby Puckett & Tony LaRussa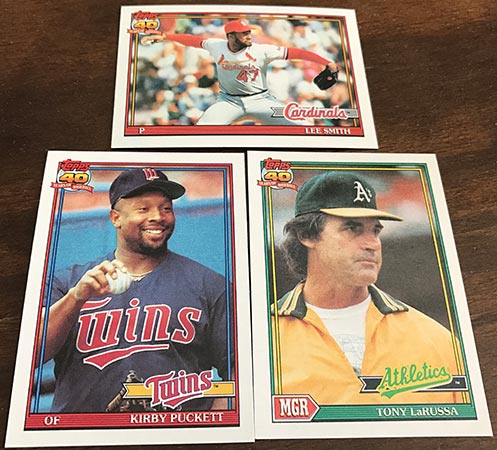 Pack 18:
Robin Yount & Tino Martinez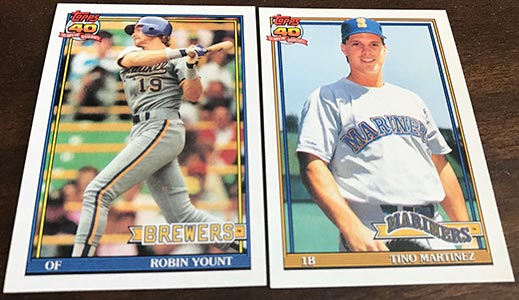 Pack 19:
Jose Canseco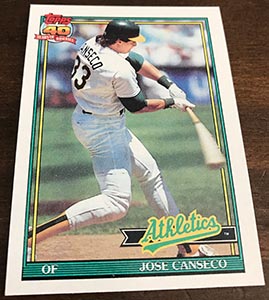 Pack 20:
Kevin Brown, Mark McGwire, Ken Caminiti & Bobby Bonilla AS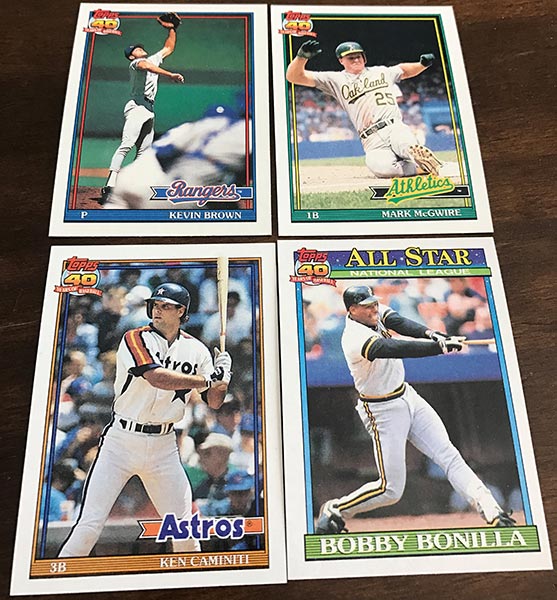 Pack 21:
Sandy Alomar, Juan Gonzalez and my favorite card from this set, Roger Clemens. It has such a great. I also happened to pull it in pack 21!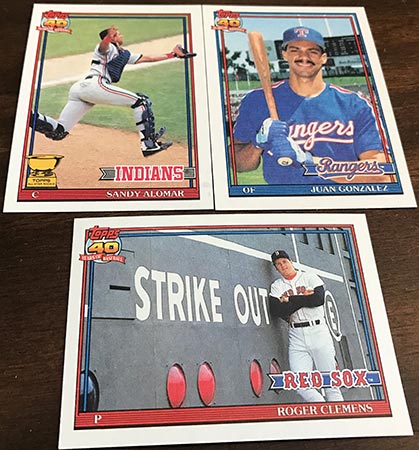 Pack 22:
Cecil Fielder, Will Clark, Otis Nixon, Craig Biggio & John Franco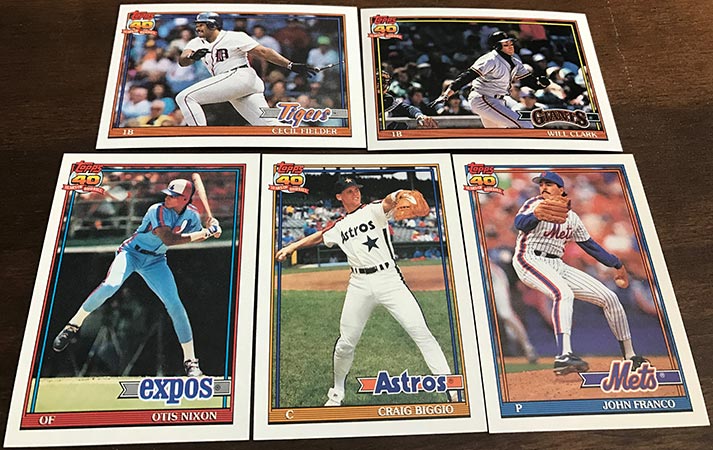 Pack 23:
Ryne Sandberg AS & the constant stolen base threat, Edgar Martinez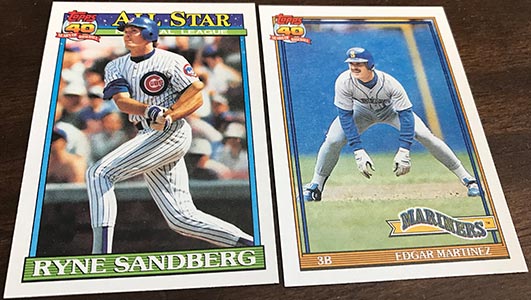 Pack 24:
Nolan Ryan, Ken Griffey, Sr., Chipper Jones DP & Tony Gwynn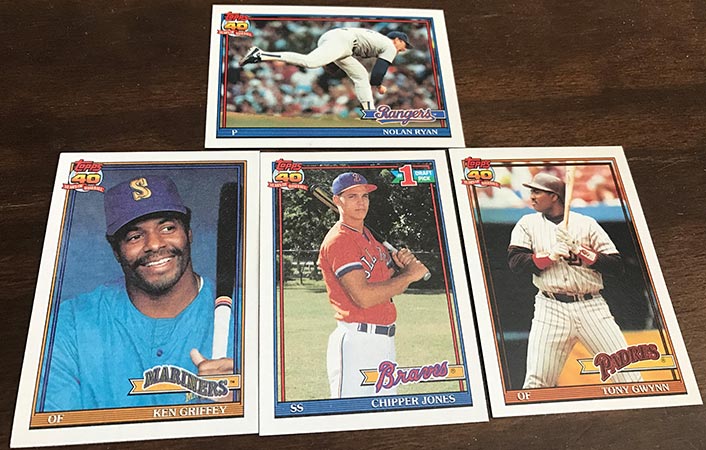 Pack 25:
Kirk Gibson, Tom Glavine, Dave Righetti & Julio Franco AS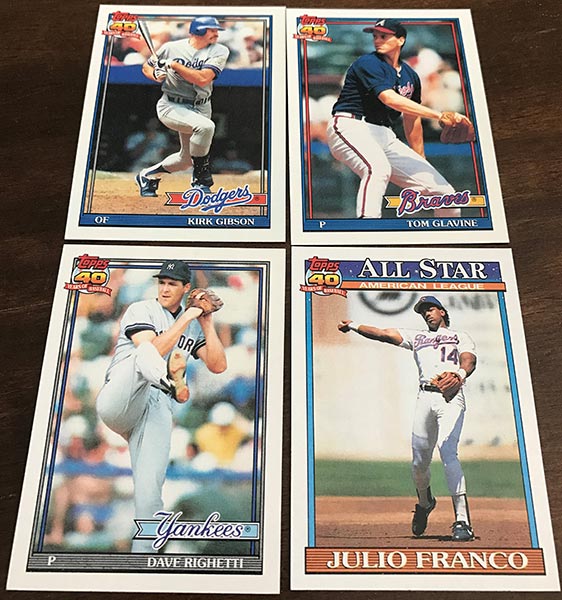 Pack 26:
Carlton Fisk RB & Darryl Strawberry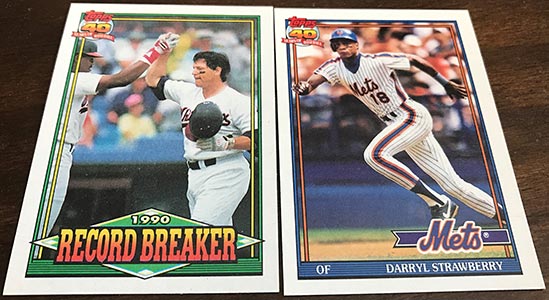 Pack 27:
Rick Aguilera, David Wells, Kevin Maas RB & Paul Molitor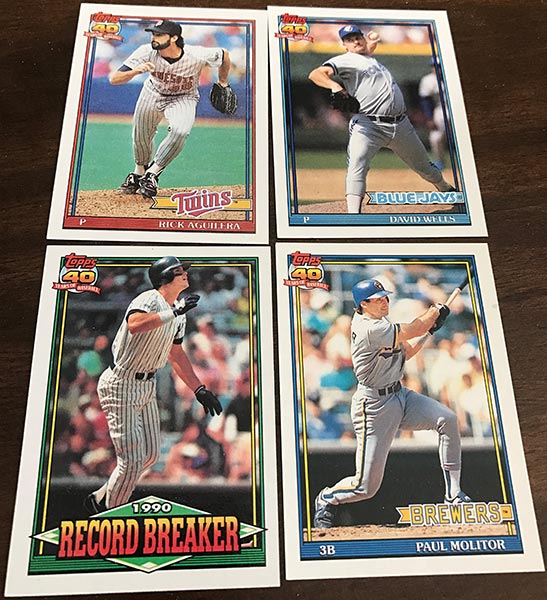 Pack 28:
Rickey Henderson, Cal RIpken RB & Dave Parker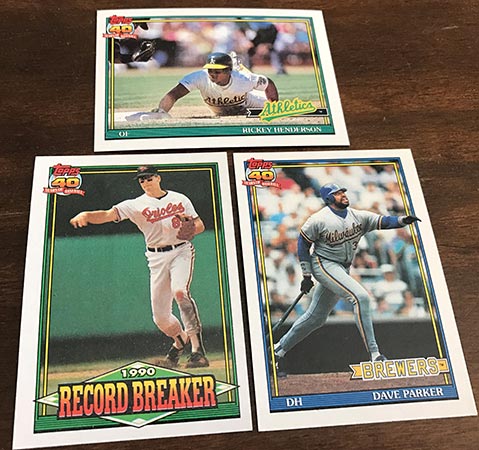 Pack 29:
John Kruk & Sparky Anderson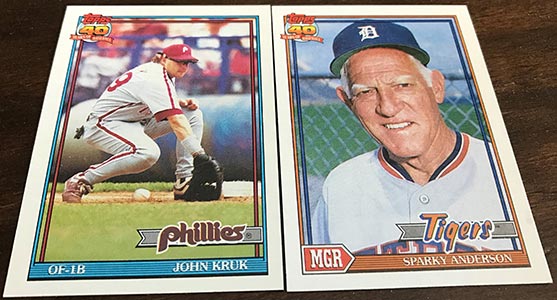 Pack 30:
Greg Vaughn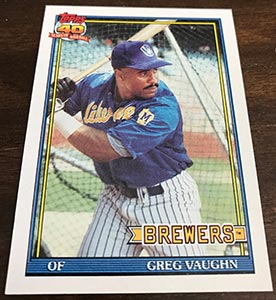 Pack 31:
Jim Abbott & John Farrell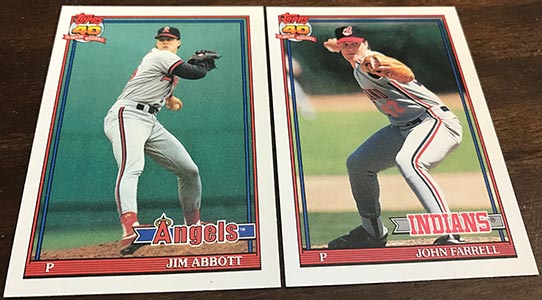 Pack 32:
George Brett RB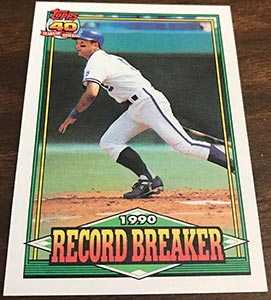 Lastly, the Rickey Henderson card back. Rickey was an absolute beat, especially on the base paths.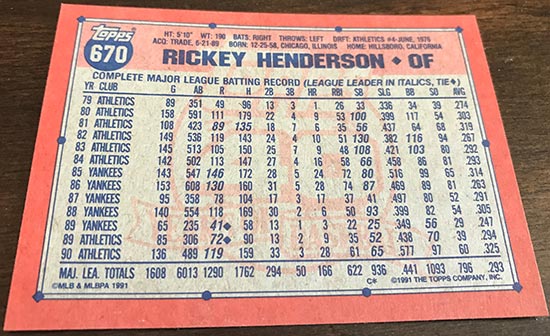 This set brings me right back to childhood. I was only 5 years old when this one came out, but I remember opening packs of this product a few years later. I had those Boggs and Clemens cards back then, and was probably just as excited to pull them again this time around.
1991 Topps Baseball is a simple set, with no inserts to chase, but so much fun/ Some great photos, and the team color borders really are a great touch. Imagine Topps doing that today? This is definitely one of my favorite '90s sets.
Shop for 199 Topps Baseball on:
Want more installments of Shane Salmonson's Cheap Wax Wednesday? Check out his other breaks in the archives.