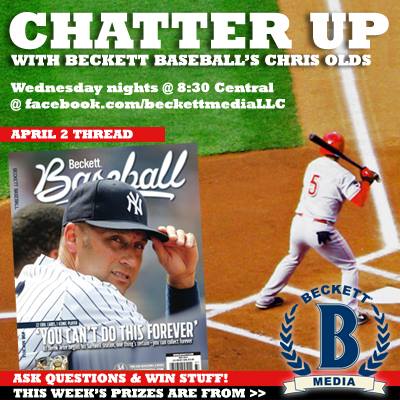 This week's Chatter Up Facebook chat session with Beckett Baseball Editor Chris Olds is a bit different this week as there will be 15 winners of some unique cardboard as well as an hour-long Q&A about collecting.
And you can get your shot to win all 15 team sets right here, right now.
We're giving away 15 team sets — one for all National League team — in the recently released 2013 Bowman Chrome Mini test set. (Some of the team sets will include bonus Refractors, too.)
Yep, that means Yasiel Puig will go out with the Dodgers — and any other player in each set, too.
Stay tuned for the AL teams, which will be given away on April 16 (Olds is off next week).