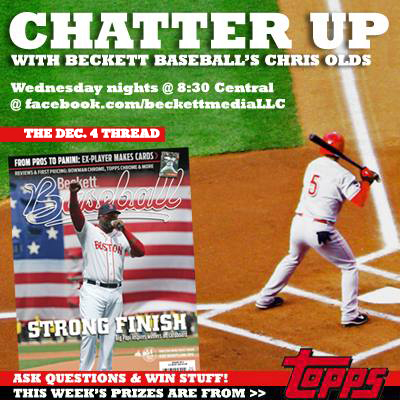 Join Beckett Baseball's Chris Olds for this week's Chatter Up over on the Beckett Media Facebook page on Wednesday night at 8:30 Central. There will be prize for active chatters during the two-hour session.
The prizes? Well, it will be an all-autograph edition this week. Among the autographs that will go out to collectors will be Manny Machado, George Springer, Wil Myers, Josh Donaldson, Homer Bailey, Dominic Brown, Lonnie Chisenhall and Wade Miley.
Click here to find the image above and leave an early comment there if you can't make it — also look for the early bird question now for a shot at a prize.
If you can't make the chat, be back on the page next week.