Charlie Sheen's winning streak sure means one thing … more memorabilia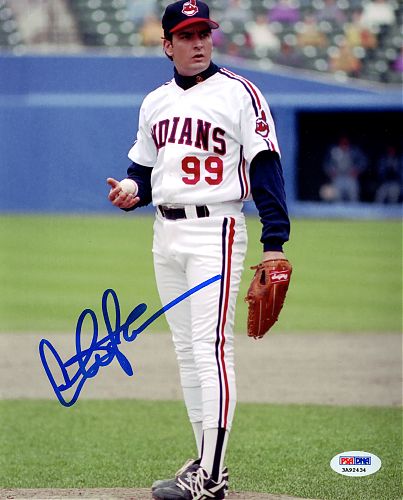 By Chris Olds | Baseball Editor
Charlie Sheen's eccentricity — can we safely call it that … or is it merely a winning streak? — of late has meant one thing amidst the hustle and bustle of the Violent Torpedo of Truth tour.
Big business for memorabilia hunters and memorabilia companies.
First, on Tuesday, Leaf announced that it had signed the Major Leaguer for an upcoming non-sports card set. Then, on Wednesday, SportsMemorabilia.com unveiled its line of Sheen-signed photos, baseballs and baseball jerseys. Those items feature him in scenes from a few of his movies and include signed Cleveland Indians jerseys.
But the most controversial piece of new Sheen memorabilia is yet to come — and it can't be found in a pack of cards or in a fancy webstore. It can only be found down on the farm.
What might it be?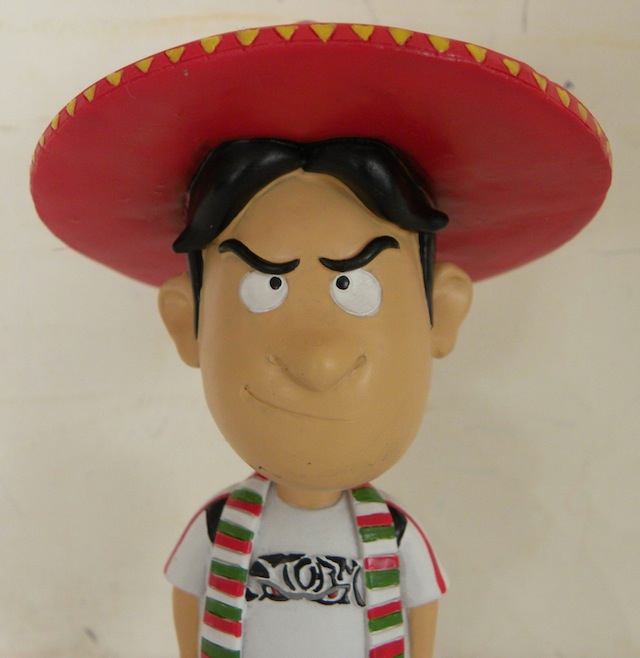 You see, May 5 will be Sheen-Co De Mayo at the ballpark — at least in Lake Elsinore, Calif. — as the hometown Storm take on the Bakersfield Blaze (a fellow minor-league team, not a Sheen nickname). The Single-A affiliate of the San Diego Padres is planning a Sheen-themed approach to the otherwise-serious holiday, Cinco de Mayo, that celebrates Mexican heritage and the Battle of Puebla in 1862. (Yes, the promotion has sparked some controversy … we're just interested in the memorabilia.)
The minor league team has invited Sheen (and the goddesses, of course) to attend the event, which will include a bobblehead giveaway, a food-eating contest, "Wild Thing" glasses for fans and even a retirement ceremony for the No. 99, which Sheen made famous as Ricky "Wild Thing" Vaughn.
Not only that, the concessions stand will be selling "Tigerblood cocktails" and will have a two-for-one special on … ahem … Ho-Hos.
"We are undecided on how many [bobbleheads] will be given out," said Steve Smaldone, the Storm's Director of Media Relations and Advertising. "You can only get them on that night for the promotion as of now."
Oh, and if you're one of Sheen's former TV co-stars?
You can attend the game for two-and-a-half cents.
Chris Olds is the editor of Beckett Baseball. Have a comment, question or idea? Send an e-mail to him at colds@beckett.com. Follow him on Twitter by clicking here.