CC's Curtain Call – Beckett Pricing Insider
This edition of the Beckett Pricing Insider is sponsored by MN Nice Cards.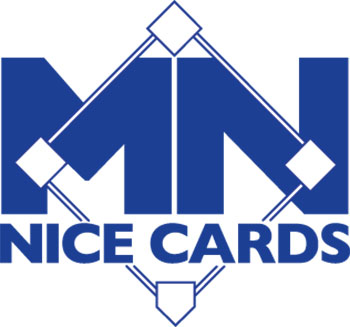 This week, CC Sabathia signed a one-year, $8 million contract with the Yankees in what he has said will be his 19th and final Major League season. While another World Series ring is his ultimate goal (he won one with the Yankees in 2009) Sabathia is on the verge of personal career milestones as well. He's four wins away from 250 and 14 strikeouts shy of 3,000.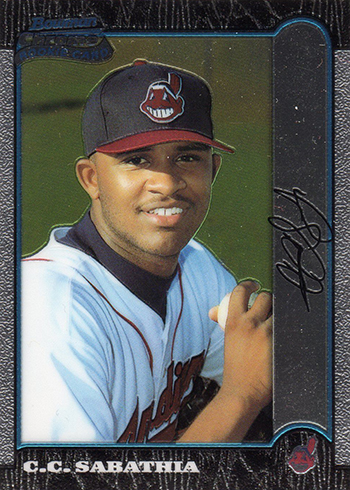 A borderline Hall of Famer, Sabathia was drafted with the 20th overall pick by the Indians in the 1998 MLB Amateur Draft. He made his debut in April, 2001 and would finish the year with a 17-5 record with a 4.39 ERA and 171 strikeouts. It was good second in American League Rookie of the Year voting behind some guy named Ichiro.
Sabathia has appeared in six All-Star games, won the 2007 AL Cy Young and TSN Pitcher of the Year Awards as well as the 2009 ALCS MVP Award. A career spent with Cleveland (eight years), Milwaukee (one year) and Yankees (soon to be 11 years), Sabathia has amassed a record of 246-153 with a 3.70 ERA and 2,986 strikeouts.
CC Sabathia has 6,113 cards in the Online Price Guide, with his first hailing from the 1998 Appalachian League Prospect Q-Cards set. He's got six Rookie Cards in 1999 products ranging in value from $3 for his 1999 Bowman RC to $10 for his 1999 Topps Chrome Traded RC. He's got over 500 certified autograph cards and more than 1,000 memorabilia cards.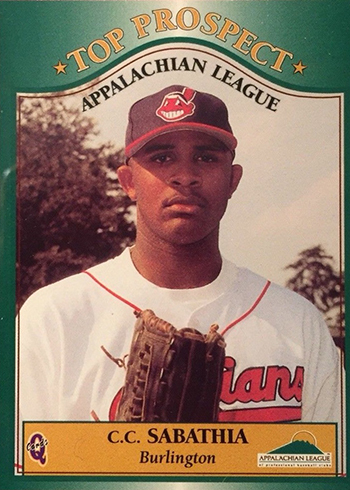 His most desirable card among collectors, outside of his 1999 Bowman Chrome and 1999 Topps Chrome Traded cards, is the 1999 Topps Traded Autograph. While it is currently valued at $80, it debuted in the price guide at $25 and peaked at $175 in August of 2011. While it's highly unlikely that the card's value will approach $175 next season, Sabathia's stellar career has almost assuredly guaranteed that it'll never be found for as cheap as $25 again.