CBCS Hip-Hop Variants: Spider-Man #1
When you click on links to various merchants on this site, like eBay, and make a purchase, this can result in this site earning a commission.
You would be hard-pressed to find a debut album that was as well-received, initially, as Illmatic. It's a lyrical masterpiece that has held its own for nearly 30 years. One would also be hard-pressed to find a more loved Marvel character than Spider-Man. Sure, there are arguments that could be made for other characters, but even the most staunch critic would have to admit that Spidey is Top 3 at Marvel. With both of those thoughts in mind, this week's CBCS Hip-Hop Variants: Spider-Man #1 edition is nothing less than a perfect match.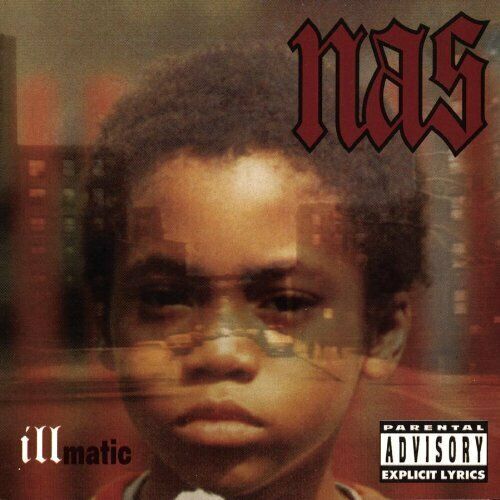 Illmatic
Released in April of 1994, Illmatic was the studio debut album of Nasir Jones, better known as Nas. The album is now considered a hip-classic, however, it took some effort for Illmatic to earn that moniker. Despite debuting in the Top 20 of The Billboard 200, and peaking at numbering one on both the R&B/Hip-Hop and Top Catalog Albums charts, Illmatic sales dipped dramatically after its initial release. In fact, the album did not reach platinum status until December of 2001, some seven years after it was released.
The five singles off the album struggled to connect with commercial audiences. However, true hip-hop fans connected with Illmatic as a whole. Critics praised it for its lyrical mastery and high production value. Illmatic has since gone on to become a Double Platinum album thus cementing its place in hip-hop history. Furthermore, in 2021, Illmatic was selected by the Library of Congress to be preserved in the National Recording Registry.
This landmark East Coast Hip-Hop album has subsequently influenced scores of artists and producers. You can still hear how its impact affected the current hip-hop scene. For example, lyricists like Kendrick Lamar exist in this space because of albums like Illmatic. Nas's masterpiece is perhaps the most culturally important album of the '90s and still worth listening to today.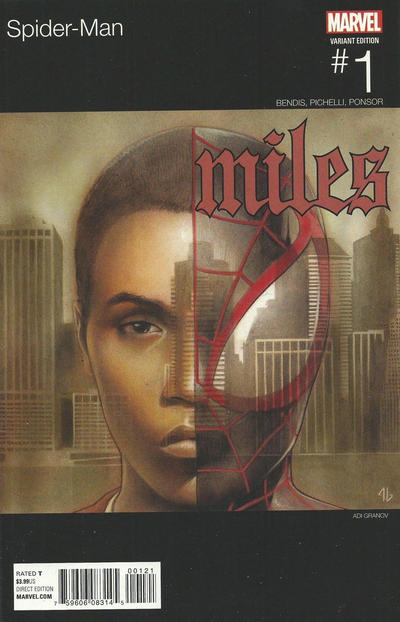 Spider-Man #1
This is the second Spider-Man book to be featured in the CBCS Hip-Hop Variants series. The first was Amazing Spider-Man #1 a couple of weeks ago. Though the artist is different here, Adi Granov, to be exact, the results are the same, perfect. Granov's take on Miles Morales and Illmatic blur the lines between geekdom and hip-hop, making Spider-Man #1 one of the most sought-after books in the Marvel Hip-Hop series.
In fact, for those of you unfamiliar with the book, expect to pay up for it. Raw copies of this Granov variant regularly sell in the $100 to $200 range. Even less desirable copies can be $50+. Collectors should also expect to pay up for high-grade copies as well. Somewhere in $300 to $500 range, depending on the grade.
Speaking of graded copies, there are a total of 45 on the CBSC Pop Report, 27 of which are 9.8s. Keep that in mind as you are seeking these out on the secondary market.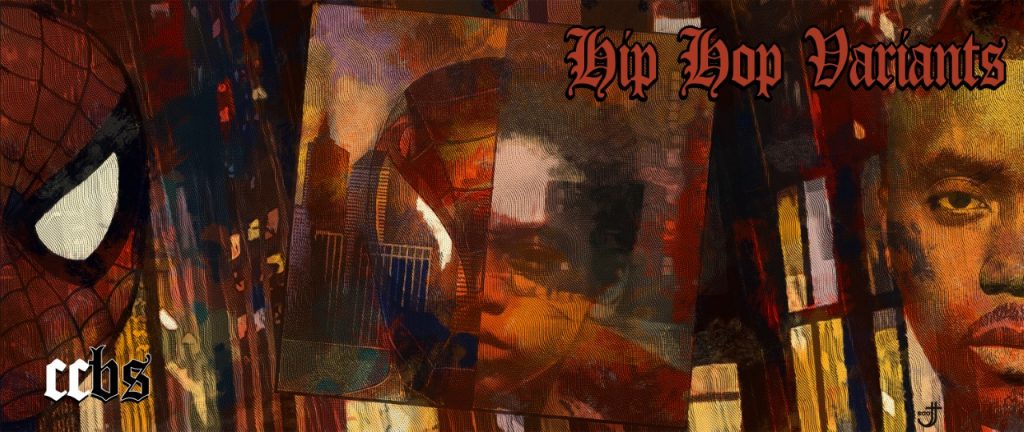 That's going to wrap up this week's CBCS Hip-Hop Variants: Spider-Man #1 edition. Let us know what you think about the Spider-Man #1 cover in the comments, as well as the Illmatic. Also, If you missed last week's The Chronic cover you can check it out here. Also, don't forget to check out this week's CBCS Hot List. Finally, make sure you use code SAVEINJUNE for 5% off your next CBCS submission