CBCS Hip-Hop Variants: Doctor Strange #1
The newer hip-hop album cover variants by Marvel are well and good, however, it's the classic covers that I'm drawn to. Take for instance this week's Doctor Strange #1 variant cover. Juan Doe's take on the Dr. Dre classic, The Chronic, is simple yet effective, just like the album cover. It also served as almost a pre-cursor for the Doctor Strange film which released about a year after the variant hit comic shops. Now let's get started with the CBCS Hip-Hop Variants: Doctor Strange #1 edition.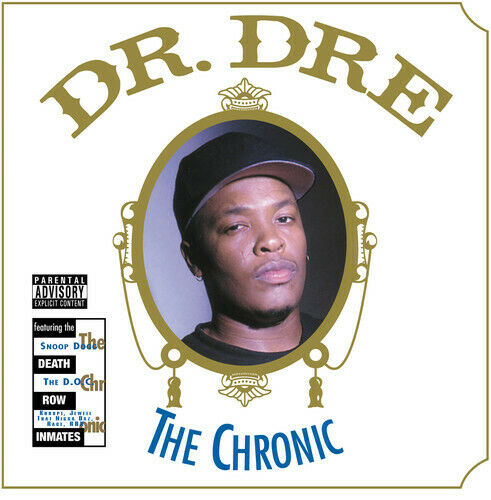 The Chronic
Take yourself back to December of 1992. Think about what you might have asked for Christmas that year. Was it a Super NES, Slap Bracelets, or perhaps some WWE(F) action figures? All those were high priorities on Christmas lists. I, on the other hand, only wanted one thing, "The Chronic" by Dr. Dre. I almost got it too, had it not been for that Parental Advisory sticker. Thanks, Tipper Gore.
Sticker notwithstanding, Dr. Dre's "The Chronic" did very well for itself. In fact, Dre's debut solo studio album did much better than very well. The album peaked at number three on the Billboard 200 and stayed on the charts for 93 weeks. That's not to be outdone by its lengthy hold on the number one spot on the R&B/Hip-Hop Charts as well. "The Chronic" has been the standard-bearer for the West Coast for hip-hop for almost three decades. Not that we did not who Dre was from his time with N.W.A., but the Triple Platinum album cemented his legacy in hip-hop. Not bad for a first album.
Despite me not receiving "The Chronic" on Christmas day of 1992, the entirety of my 1993 was spent listening to Dre, Snoop, and the rest of Death Row. This album had staying power and finished the Top 10 of 1993 Year-End Charts as well. To say "The Chronic" defined an era of hip-hop may be selling it short. More appropriately, shaped and influenced a generation of hip-hop artist and it's still happening today.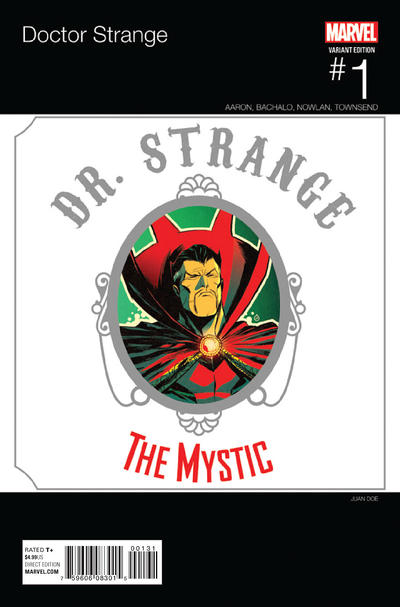 Doctor Strange #1
Since starting the CBCS Hip-Hop Variants series, I have been kind of taken aback by the hobby's take on the covers themselves. Frankly, the hip-hop covers were not received well until recently. Sadly, it took the passing of DMX for collectors to notice these covers. However, for fans of hip-hop, all of these covers have been great, especially if it's an artist or album that you identify with.
Here, Juan Doe has done exactly that for this lover of hip-hop. If it wasn't apparent above, Dr. Dre's "The Chronic" was everything for me in 1993. Say what you will about this country kid from the sticks gravitating toward urban sounds, but I challenge you to not find a thousand other kids with the same story.
However, not so much when it comes to Doctor Strange, hence, I wanted to know more about this cover. As I mentioned before, this was served almost as a pre-cursor to the Strange film that released in November of 2016. Not so much from a story arc, but as a build-up to the release. Currently, collectors can pick this up for about $35 bucks, all-in. Also, just like the first two books in this series, this book has a low pop report as well with just 5 total copies. It will be interesting to see if it gains any traction as the next Doctor Strange film is set to release in 2022.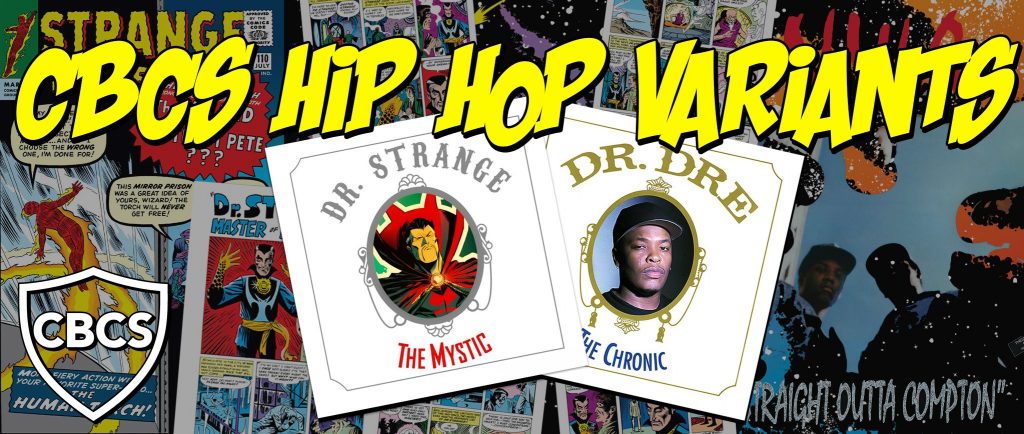 That's going to wrap up this week's CBCS Hip-Hop Variants: Doctor Strange #1 edition. Let us know what you think about the Doctor Strange #1 cover in the comments, as well as the "The Chronic". Also, If you missed last week's Midnight Mauraders cover you can check it out here. Finally, don't forget to check out this week's CBCS Hot List.