CBCS Grades 1952 Yankees Comic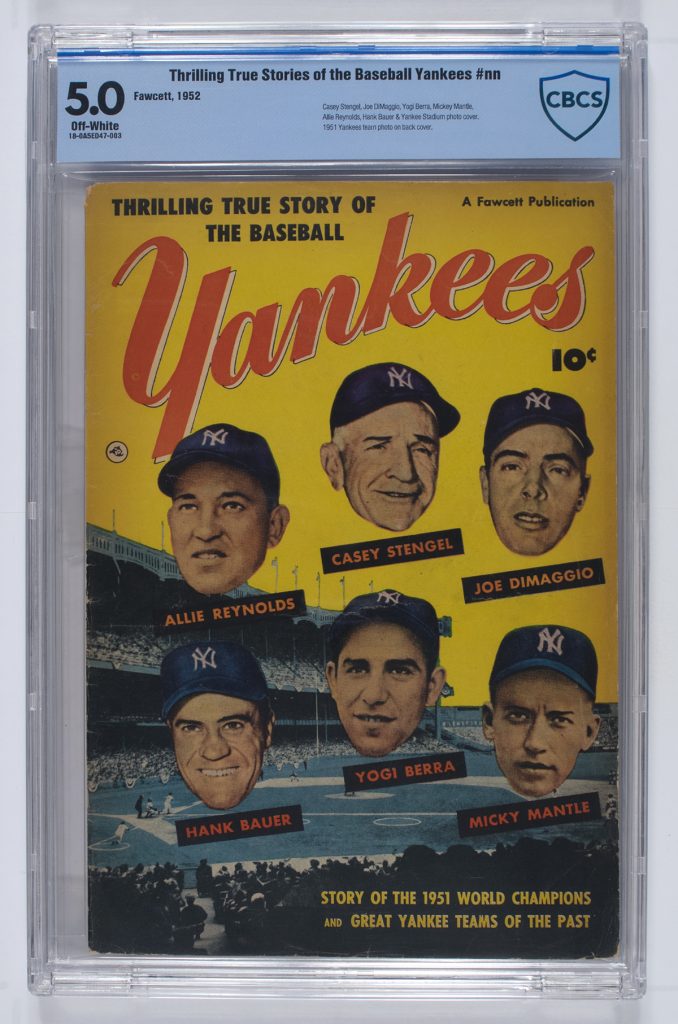 Sometimes the CBCS and Beckett Grading worlds collide and the result is pretty awesome. CBCS recently graded this 1952 New York Yankees comic which tells the story of the 1951 Yankees, one of the most important teams in baseball history. This team featured several future Hall of Famers like Joe DiMaggio, Mickey Mantle, Yogi Berra, Phil Rizzuto and manager Casey Stengle. It was an important season as it was the last one for the legendary DiMaggio and the first one for Mickey Mantle.
In the baseball card collecting world, the 1952 Topps Mickey Mantle card is considered one of the most important and sought-after cards in the world. You never know what's going to come through our doors in our Dallas office which hosts both the CBCS and Beckett Grading services!