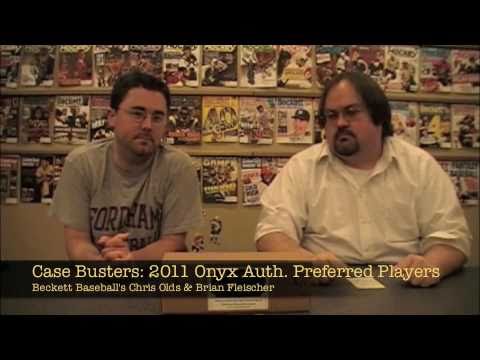 Join Beckett Baseball's Chris Olds and Brian Fleischer as they rip into a sealed case of 2011 Onyx Authenticated Preferred Players Edition boxes in his latest edition of Box, err, Case Busters.
What will they find inside? Watch and find out …
Note: The product is available beginning on May 3.