Case Breaker of the Week: Cardsmiths Breaks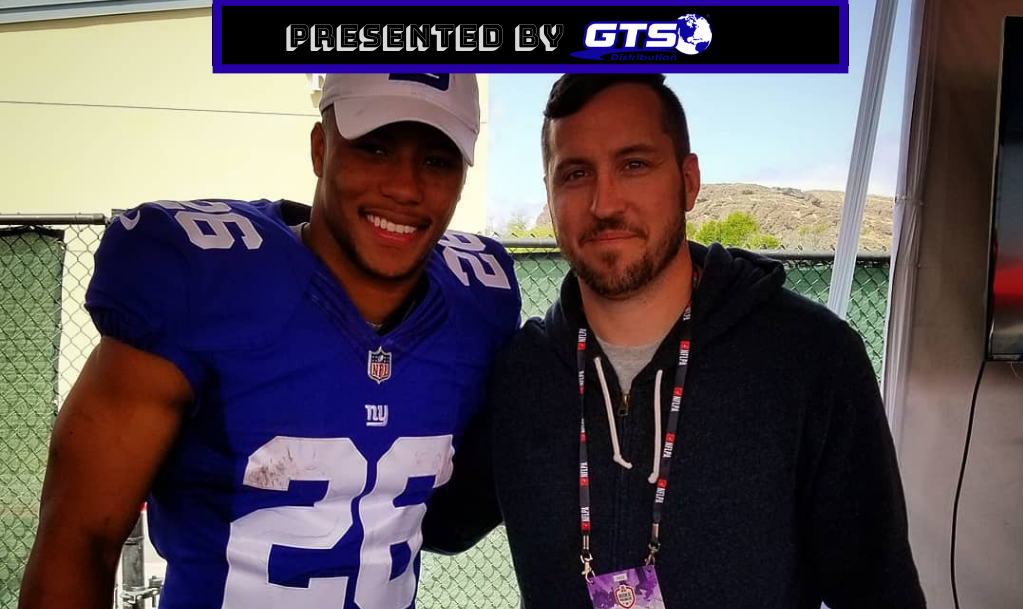 Case Breaker of the Week is a bi-monthly feature that focuses on case breakers throughout the Hobby. This week we spoke to Sam Smith of Cardsmiths Breaks in Sacramento, CA.
Like many, Sam was drawn back into card collecting by the Bryce Harper craze.
Case Breaker of the Week is brought to you by GTS Distribution, the Hobby's leading supplier for sports and entertainment collectibles.
BM: How did you get involved in collecting?
SS: I first started collecting back in the late 80s when I was a kid. After the industry changed and shops disappeared, I stopped collecting cards. At one point, I wasn't even sure sports card collecting still existed. As an adult, I became more and more of a baseball fan and sometime in 2012 I started hearing about this young phenom coming up named Bryce Harper. I remember checking on eBay to see if he had baseball cards. I was shocked to find out the value of his autographed cards. That inspired me to figure out what the baseball card market had become, and I started collecting again.
BM: What is your favorite all-time card?
SS: My favorite all-time card is probably my 2006 Bowman Draft Clayton Kershaw Autograph BGS 9.5/10. It's not the most valuable card, but as a huge Dodger fan, it was my first big purchase and a big deal for me when I was able to buy it.
BM: What lead you to case breaking?
SS: When I started collecting again, I came across case breaks on eBay when I searched for Dodger cards. I was only interested in Dodger cards and I loved the idea of being able to buy only my team out of a full sealed case. I bought into a few breaks to try it out. At the time there were only a handful of people doing online case breaks so I saw an opportunity. I thought I could create a good website and a fun and entertaining experience.
BM: How long have you been breaking?
SS: I started breaking in November of 2012 part-time while still working full-time. I then left my full time job in March of 2013 to do this full time.
BM: What's your favorite part of being a case breaker?
SS: My favorite part of breaking is having a group of people to hang out with online that listen to my terrible stories and make me laugh. I've met a lot of good people who work in this industry and online in my group over the years. Some of which I've met in person at the National and have become life-long friends.
BM: What's the coolest experience so far?
SS: I've been lucky enough to attend several Panini and Topps events over the years. Breaking boxes live with NFL players like Carson Wentz and Mitchell Trubisky were amazing experiences. The coolest experience was when I broke some boxes live with Kyle Farmer last year at Arizona Spring Training. I got to completely nerd out about the Dodgers with him and he even gave a shutout to my Mom and invited me to come for batting practice sometime. To even be that close to the Dodgers organization is something that 10-year-old me would have never believed.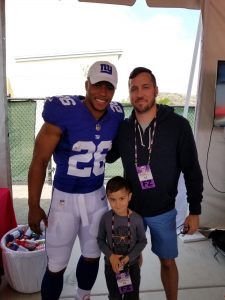 BM: How often do you break?
SS: Once a week, once a day, etc. I usually break Wednesday, Friday and Sunday, but I've been known to break even less than that. I have a family with two young kids and I try my best to not be an absentee father who works 24/7/365.
BM: When do you break (mornings, evenings, multiple times a day)?
SS: I start at 3pm pacific and usually go until 8 or 9pm.
BM: How many people do you have working with/for you?
SS: I have one full-time employee and a part-time employee at the shop with me. I also have two friends in the St. Louis area who run Jewlz Breaks, which is a part of Cardsmiths Breaks. They break a lot of the base sets like Series 1, Heritage, Diamond Kings, etc.
BM: What's your favorite thing to break?
SS: I don't really have a clear No. 1. But I always enjoy any Bowman release. Contenders Football, Prizm Basketball and Select Football and Basketball are some of my other favorites.