Carmelo Anthony has a Rookie Card for every point he scored on Friday — 62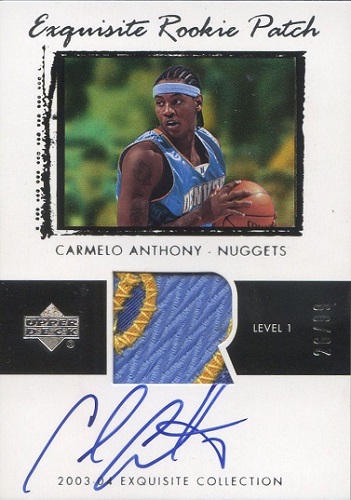 By Susan Lulgjuraj | Beckett Basketball Editor
With the New York Knicks struggling this season, Carmelo Anthony has had to stand in front of his locker trying to explain the woes.
Anthony was once again the center of attention on Friday night with reporters clamoring to talk to the Knicks star, but for an entirely different reason.
Anthony scored 62 points, setting a New York Knicks and Madison Square Garden record, against the Charlotte Bobcats. He did it in less than 39 minutes and sat for most of the fourth quarter.
The Madison Square Garden scoring record was held by Kobe Bryant. He did it five years ago when he dropped 61 points against the Knicks.
Anthony was part of the 2003 draft class that featured LeBron James, Chris Bosh and Dwyane Wade. He spent the first eight seasons of his career with the Denver Nuggets before being traded to New York during the 2010-11 season.
Anthony has 4,623 cards, according to the Beckett.com database, and more than 1,000 autographs.
An even more astonishing number – Anthony has 62 Rookie Cards. Sixty-two.
Here's a look at his Rookie Cards (but only a handful, not all 62).
2003-04 Exquisite Collection #76 JSY AU RC (pictured above)
If there one Rookie Card to own of Anthony's this would be it. It's the only RC of his that has a high book value greater than $1,000. It's actually $3,000.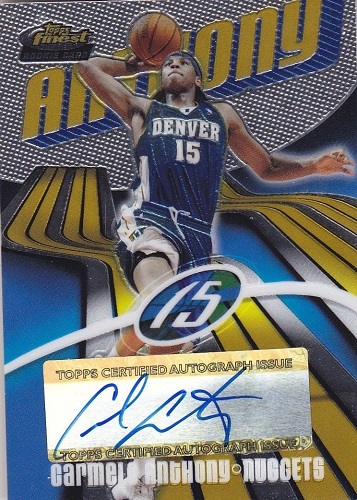 2003-04 Finest #163 AU RC
His Finest RC is one of the middle-of-the-road cards. A rookie auto from a popular set without breaking the bank. The gold refractor version is a different story.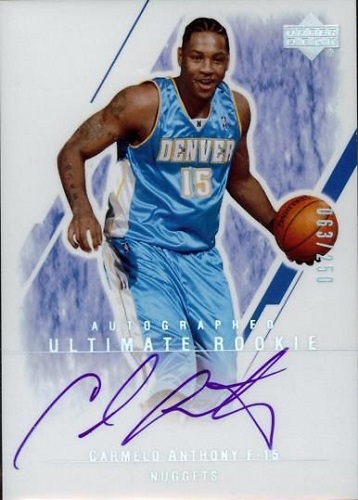 2003-04 Ultimate Collection #129
The Ultimate RC has a clean design and an on-card autograph – a perfect combination.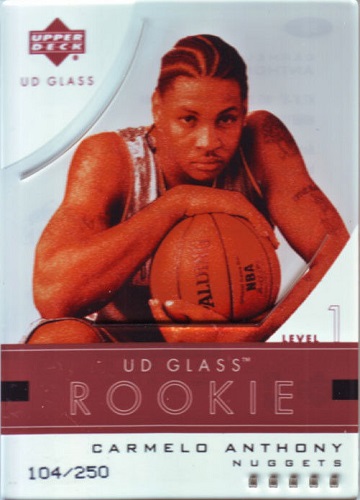 2003-04 UD Glass #93
Anthony is giving collectors his best bedroom eyes on his UD Glass RC. A little break from the action photograph on his other RCs.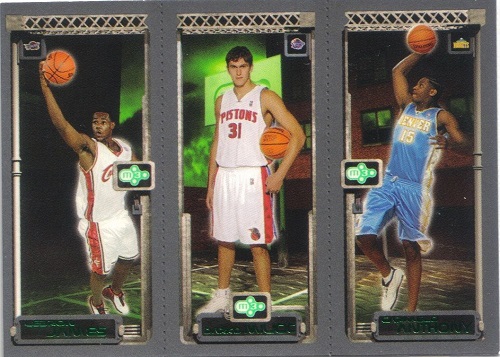 2003-04 Topps Rookie Matrix #JMA
Who's that guy in the middle? Oh yeah, the 2003 second overall pick most people tend to forget about, but here is Darko Milicic for us to remember forever.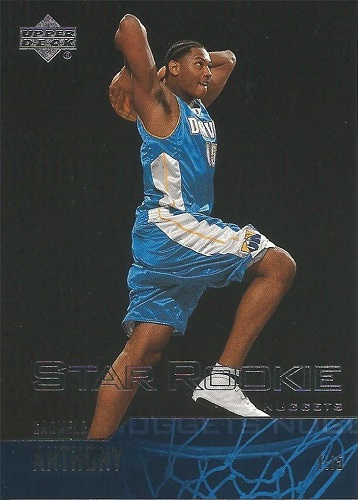 2003-04 Upper Deck #303
This isn't one of his most "valuable" rookies, but it's a great card. It captures good action with Anthony going up for a two-handed dunk.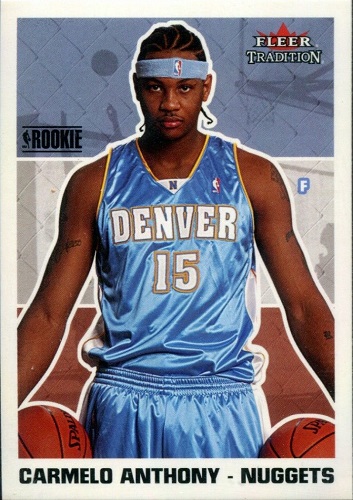 2003-04 Fleer Tradition #263
Fleer definitely had a way with cards. It didn't always goes the action photo route and liked to give collectors a different look.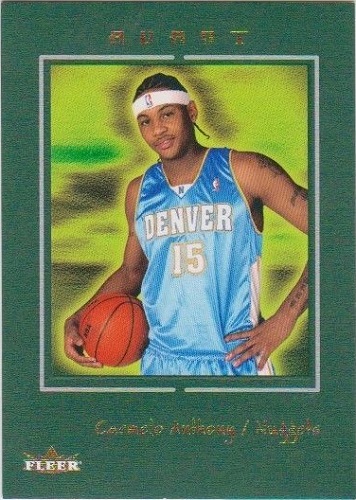 2003-04 Fleer Avant
Yes, it seems Fleer liked its posed photos a little too much.
Susan Lulgjuraj is an editor at Beckett Media. You can email her here with questions, comments or ideas. Follow her on Twitter here. Follow Beckett Media on Facebook and Twitter.