Carlos Correa and Joey Gallo among the 2015 Topps Chrome Baseball rookie short prints
When you click on links to various merchants on this site, like eBay, and make a purchase, this can result in this site earning a commission.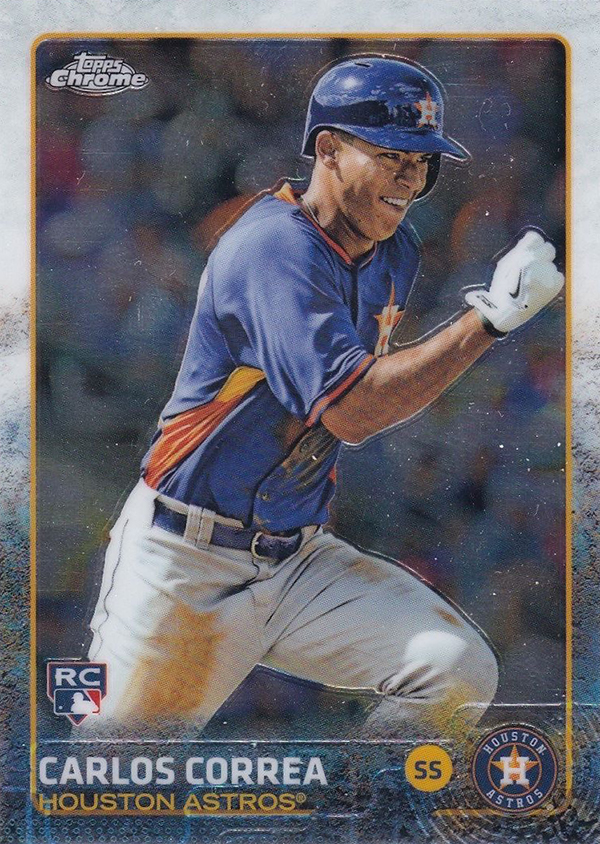 By Ryan Cracknell | Hobby Editor
Topps has confirmed that five key rookies were last-minute additions to 2015 Topps Chrome Baseball. And all five are short prints.
When the product was first announced, the base set was advertised as having 200 cards. However, when the final checklist was released, it reached 205 cards with the final five players all being recent call-ups.
Although 2015 Topps Chrome Baseball isn't scheduled to release officially until August 19, it is already showing up in some retail locations. As some began to open the product, they quickly discovered that the five high numbers were tougher to pull. This was confirmed by the card maker on their Topps Talk podcast.
The 2015 Topps Chrome Baseball rookie short prints are Carlos Correa, Noah Syndergaard, Byron Buxton, Francisco Lindor and Joey Gallo. All five players are some of the most highly regarded rookies to debut this year. These are also the first base set rookie cards for each as well.
Because planning for sets is done months in advance, particularly for the base set, it can be tricky to add call-ups.
"We had to go back to press for these," said Topps Chrome brand manage Zvee Geffen during the podcast. "That basically means we had produced the files and had to get the presses rolling again. So those five guys are in the product but they won't fall quite as frequently as a few of the others. But we felt it was important to get those cards in there."
Odds of the 2015 Topps Chrome Baseball rookie short prints weren't announced, but those who have opened retail in some bulk suggest they combine to land about one per case.
On the Refractor front, some do exist, but it is still unknown if it's a full rainbow. Thus far, a Gold Refractor of Joey Gallo has been spotted.
2015 Topps Chrome Baseball Rookie Short Prints Gallery
201 Noah Syndergaard, New York Mets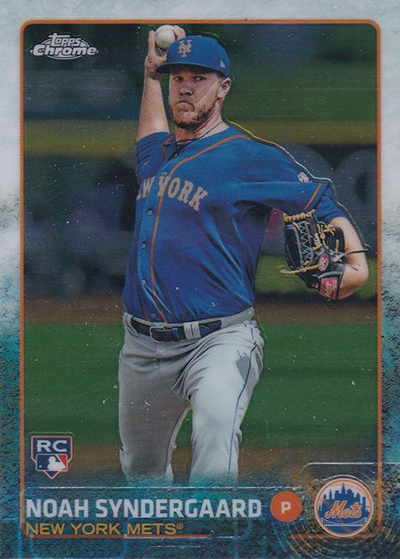 202 Francisco Lindor, Cleveland Indians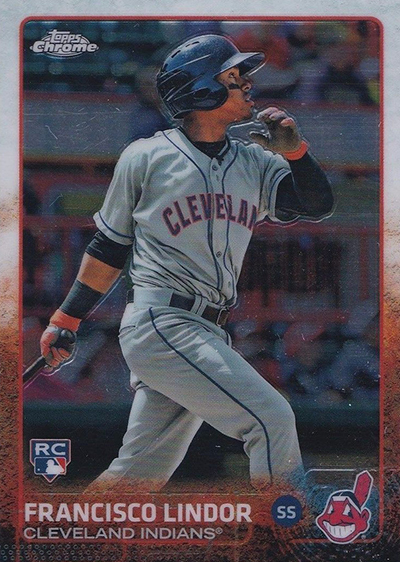 203 Byron Buxton, Minnesota Twins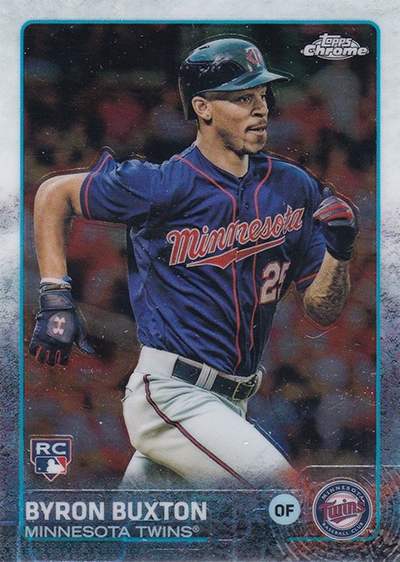 204 Joey Gallo, Texas Rangers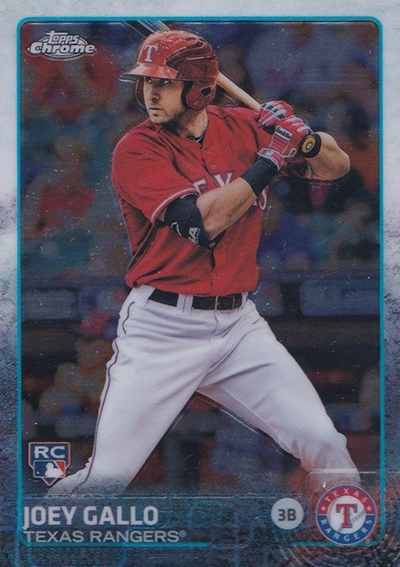 205 Carlos Correa, Houston Astros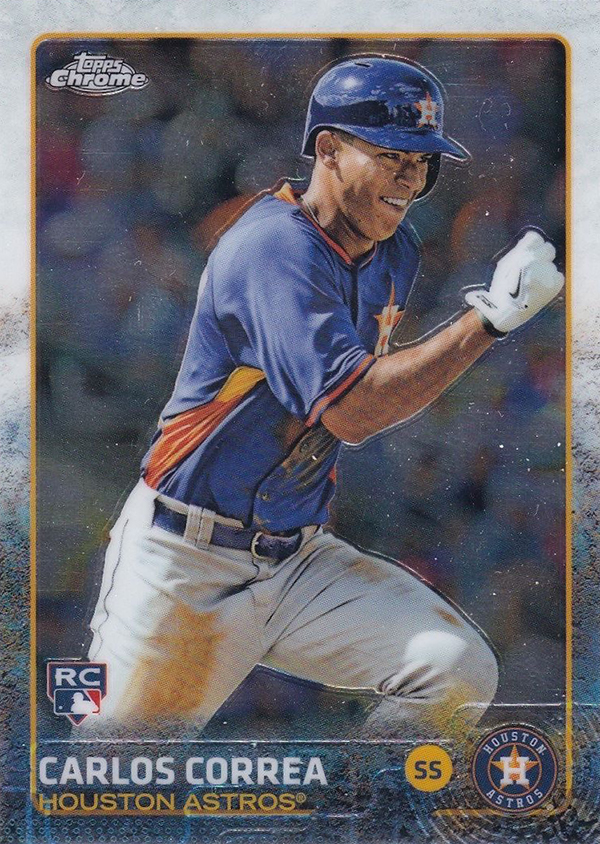 Are you happy these players were added to 2015 Topps Chrome Baseball, even as short prints? Or would you have preferred to wait for later products? Leave your thoughts in the comments below.