Cardnado! Sharknado Autograph Card Primer – Beckett Pricing Insider
In the summer of 2013, the original Sharknado was released and it quickly became a pop culture phenomenon. So much so that it morphed into a franchise that has spawned a sequel every year since.
But as they say about all good things.
This past Sunday on the SyFy, we saw the end of an era. The Sharknado series has finally come to an end (we think). And what a magnificent run it was.
But, nothing in the wonderful world of movies really ends, right? These films will play for years thanks to repeat airings and on-demand streaming. The Sharknado faithful will continue to collect memorabilia.
And when it comes to trading cards, the action is just beginning.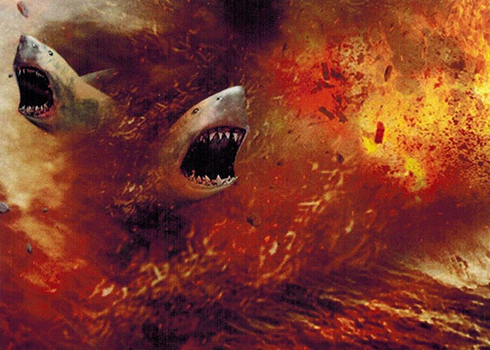 RRParks is releasing the first of three series devoted to the Sharknado films this September. Powered by a Kickstarter campaign that met its goal within the first 24 hours, the product covers the first two films and offers authentic film-used prop cards as well as sketch cards.
Two promo cards have already hit the market, one from San Diego Comic-Con (P1) and another inserted in the latest issue of Non-Sport Update Magazine (P3).
While there are no autographs to be had in this first series of cards, there is no shortage of signed cards for the stars of Sharknado throughout the years.
I've done a bit of digging and found a lot of goodies out there for the Sharknado aficionado who may wish to have the autographs of their favorite star or cameo appearance.
The Sharknamic Duo
Ian Ziering and Tara Reid. What more can you say? These two have been here from the beginning. They have cemented themselves into schlocky movies and pop culture lore forever.
Here is a quick breakdown of their card stats (as of August 23, 2018):
Ian Ziering
Sharknado Stats: Sharknado 1-6
Beckett Autograph Stats: 68 autographed cards
Total Value: $140 (many unpriced due to scarcity)
Featured Auto: 2015 Americana On the Tube Modern Signatures #34 $5-$12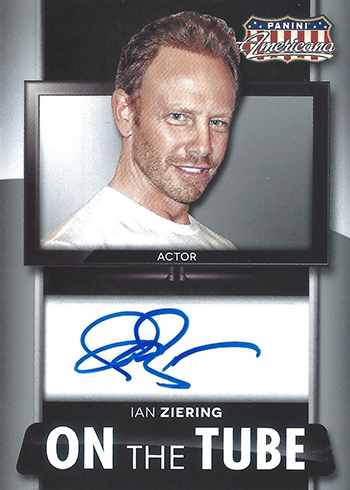 Tara Reid
Sharknado Stats: Sharknado 1-6
Autograph Stats: 45 autograph cards
Total Value: $165 (many unpriced due to scarcity)
Featured Auto: 2015 Pop Century Stunning Starlets Autographs #SSTR1 $10-$25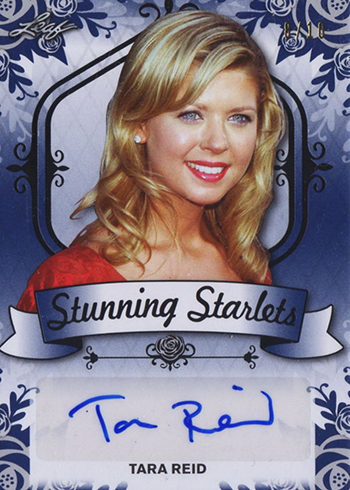 Top 10 Sharknado Actors with Autograph Cards
When it comes to guest star diversity, the Sharknado films have not disappointed. Olympic gold medalists, NBA owners, award-winning authors, German rockstar lifeguards and, oh yes, we have a Hulk. The demographics are vast and the signatures a plenty. In alphabetical order, here are the top 10 autos that give you the most bang for your buck!
Kurt Angle
Sharknado 2
Featured Auto: 2017 Topps WWE Then Now Forever Autographs #126 $15-$40
Sasha Cohen
Sharknado 5
Featured Autograph: 2010 Upper Deck World of Sports Autographs #223 $20-$40
Mark Cuban
Sharknado 3
Featured Autograph: 2004-05 SP Signature Edition Celebrity Signings #CS9 $40-$100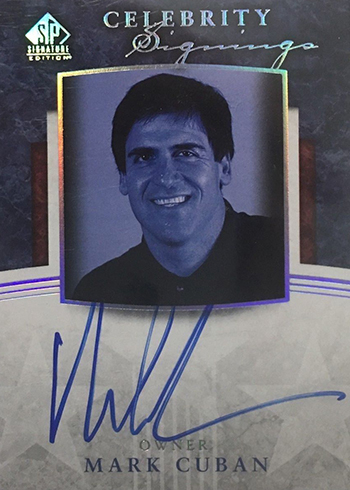 Lou Ferrigno
Sharknado 3
Featured Autograph: 2008 Incredible Hulk Expansion #LF1 $30-$80
David Hasselhoff
Sharknado 3 & 4
Featured Autograph: 2014 Pop Century Perfectly Cast Autographs #PCDH2 $20-$50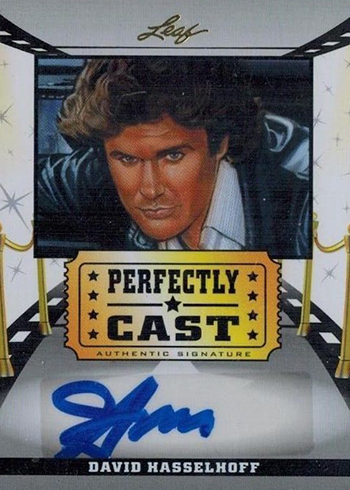 Tony Hawk
Sharknado 5
Featured Autograph: 2010 Topps Allen and Ginter Autographs #THA $75-$150
Dolph Lundgren
Sharknado 5
Featured Autograph: 2016 James Bond Archives Spectre Edition Full Bleed Autographs (Very Limited) $25-$60
George R.R. Martin
Sharknado 3
Featured Autograph: 2013 Game of Thrones Season Two Autographs (6-Case Incentive) $100-$200
Nichelle Nichols
Sharknado 5
Featured Autograph: 1997 Star Trek The Original Series Season 1 Autographs #A3 $60-$120
Michael Strahan
Sharknado 2
Featured Autograph: 2015 Panini Flawless Greats Patches Autographs Ruby #GPAMS /15 $50-$125
This is but a fraction of the guest star autos. To check out some others, head over to our NSU Instagram page @nonsportupdate.