Card Shop of the Week: Huskie Den Sports Cards
Dave Faron has been collecting most of his life, starting way back when he was six. He learned the selling aspects of the hobby early as well and has turned those days of selling into a full blown business. I recently caught up with Dave to discuss his business and get his thoughts on the industry as a whole.
Local Card Shop of the Week is brought to you by Southern Hobby, who has been serving the collecting community for nearly 30 years.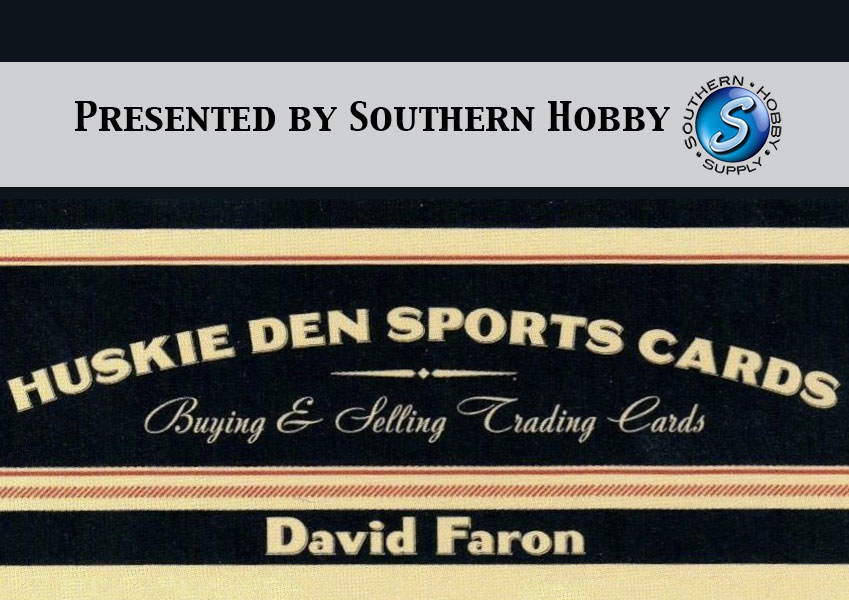 JOEY SHIVER – Thanks for taking the time to talk with us Dave. Can you tell us a little about your collecting background and what led you to the sports card business?
DAVE FARON – I was about six when I started collecting, primarily baseball cards. I started selling cards at school, probably around nine, so I got started a little early. I took a break from it all around 16 and returned to collecting after college. In 2011, I broke my foot, and while off work I decided to start buying small lots of MMA cards to flip, since I was a big fan of the sport. And I just started growing from there.
JS – While you don't have the traditional brick and mortar store, you are an online and show retailer. Can you tell us a little about what you offer to customers? What type of inventory you carry and what services do you provide?
DF – I carry a very diverse selection in my eBay store and my show tables. I have all major sports and small-market sports like soccer, wrestling, and MMA. I also carry a large selection of non-sport cards like Star Wars, TV show, and celebrity items. The biggest thing I try to offer to customers is great customer service. I ship 100 percent of my orders next business day and, in many cases, same day. I also answer most questions I receive within ten minutes whether it is 6 AM or 9 PM, seven days a week.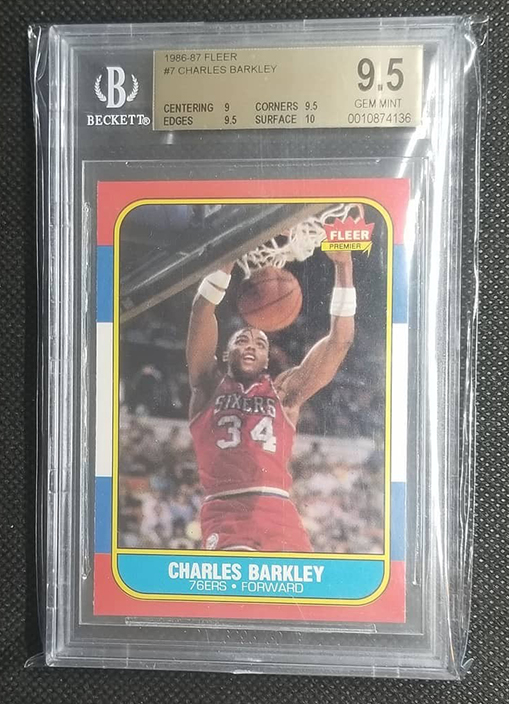 JS – You are located in Illinois so you are close to teams that represent all of the major sports. When it comes to college and professional sports, who would you say is your "home team"? Who would you put on your sports "Mount Rushmore" when it comes to players your collectors want?
DF – I am a Bears fan, above all. To me, there is no better time than when football season starts. I am also a fan of the NIU Huskies as it is my alma mater. For collectors, especially around this area, Michael Jordan will always be someone the collectors will be after. For the next two spots, I would say Mike Trout and Tom Brady. The last spot seems to be more season dependent. Right now, it is Patrick Mahomes. Once more basketball products come out, it will switch to Zion Williamson.
JS – As it relates to particular products, what has performed well in 2019 and what has made those products so popular? Are there any products that are on the release calendar you are really looking forward to in the next few months?
DF – I think, for the most part, products like Prizm Basketball, Prizm Football, and Bowman Baseball are the staple products of each year. There is big hit potential for a lower price point than say National Treasures, and they are products that are very gradable. That gradability makes rookies from this product the most sought after for investing and prospecting.
JS – Your Facebook page is active with hits, product releases, and photos. How important has social media become for you as a small business owner?
DF – Truthfully, I am late to the party when it comes to social media. I really started using it more for business in the last two years and it has become a very important piece to the business. Posting frequently on Instagram and Facebook has started bringing some of my sales off eBay, which can be better for both sides of a transaction. It also has allowed me to get my inventory visible to potential buyers before I even list the items for sale.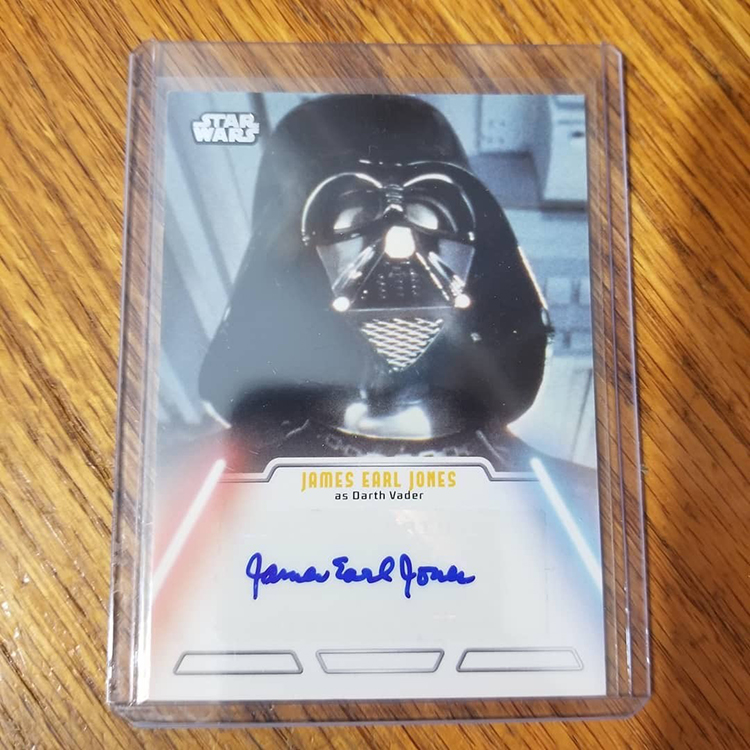 JS – Sports card shows were huge during the '80s and '90s and seem to be popping up more frequently today. How prevalent are card shows in your area in 2019 and how active are you in participating?
DF – In my area there is now a card show almost every weekend within 90 minutes of my home. I do set up at a few of these shows, but I am at a show most of the weekends looking for inventory to buy. I have also been set up at The National for the last three years.
JS – What are some of the major positives within the hobby and industry right now? What are you hearing from your customers right now in regards to the industry? What do they really love seeing from a product or support standpoint?
DF – In the last few years, the hobby has seen a huge growth of new collectors. I think a lot of these collectors were those that collected during the junk era, and now have gotten to the point where they have some extra money for hobbies like card collecting. Those new collectors have allowed card shows, online breaking to grow very fast. Collectors really love to see big hits. When products deliver big hits, social media has allowed many collectors to share in that big hit from all over the world.
JS – On the contrary, what are some areas you think could be modified to improve the customer experience? What type of feedback do you get from your customers in this area?
DF – I think the manufacturers changing from game-worn to player-worn jerseys and patches, even on high-end products, has really left a sour taste in collectors' mouths. When they are buying a box of Flawless or National Treasures and are getting player-worn jersey cards, they do not see where their hard-earned money has gone.
Another big one is the redemption process. Unfortunately, redemptions will always be part of the hobby at this point, but the process of receiving the correct card, or one of truly equal value needs to be addressed. Collectors are waiting years on redemptions for cards that are never going to be made. Then, when they get a replacement it has a value at times of five percent of the value the original card would have had. This negative experience can cause collectors to leave the hobby all together.
Huskie Den Sports Cards
Dave Faron
(815)693-3319
Facebook – Huskie Den Sports Cards
Instagram – @huskiedensportscards