Card Gallery: 2015 Topps Series 2 First Pitch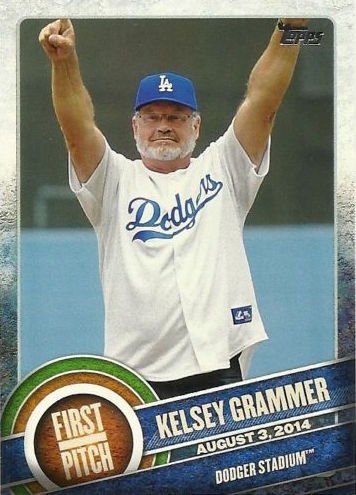 By Chris Olds | Beckett Baseball Editor
The second series of 2015 Topps baseball cards officially arrives today with a new helping of First Pitch celebrity cards.
The idea of capturing famous first pitches at MLB games on MLB cards was one of the simplest surprises on cardboard this year with Series 1 including Jack White, Jeff Bridges and 50 Cent.
Series 2 includes a mix of Hollywood stars, comedians and musicians. See them all … after the jump.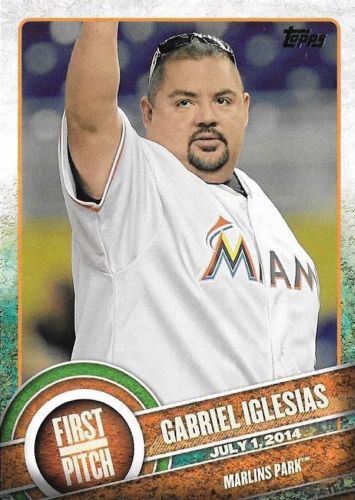 The full list:
FP-16 — Kelsey Grammer, Los Angeles Dodgers
FP-17 — Chris Pratt, Chicago Cubs
FP-18 — Jon Hamm, St. Louis Cardinals
FP-19 — Melissa McCarthy, Los Angeles Dodgers
FP-20 — Chelsea Handler, Chicago Cubs
FP-21 — Stan Lee, San Francisco Giants
FP-22 — Lars Ulrich, San Francisco Giants
FP-23 — Kevin Hart, Chicago White Sox
FP-24 — Bill Kreutzmann and Mickey Hart, San Francisco Giants
FP-25 — Gabriel Iglesias, Miami Marlins