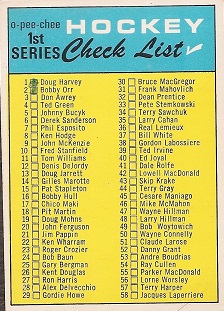 By Susan Lulgjuraj | Beckett Sports Card Monthly Editor
Checklists can be a hot topic. Some collectors clamor for them, others are more nonchalant about the whole thing.
But one thing they have all noticed is how checklists don't seem to come out until at least release day. It's rare that a final checklist is released early, but a lot of that has to do with getting autographs back from athletes and finalizing paperwork and information from printers.
Collectors had a discussion about checklists on Twitter on Thursday night. See their reactions and what group late checklists seems to affect most.
Susan Lulgjuraj is an editor at Beckett Media. You can email her here with questions, comments or ideas. Follow her on Twitter here. Follow Beckett Media on Facebook and Twitter.