She's not what you think she is. She is so much more.
Captain Marvel, the latest installment in the Marvel Cinematic Universe, has lived up to the hype. It continues to rule the box office and Brie Larson's star has never shined brighter.
It should be no surprise then that the build-up and success of this film has led to increased activity on Captain Marvel non-sport cards. From tough inserts to base cards and plenty in between, collectors are taking note and going after their favorites.
Here's a small sample of some recent sales over the past couple of months:
2016 Upper Deck Marvel Gems Sketch Card by Jennifer Allyn – $50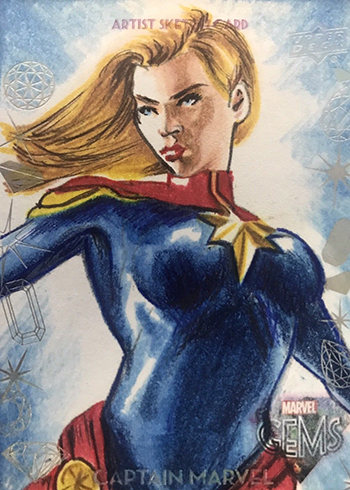 2016 Upper Deck Marvel Gems Topaz /10 #1 – $95
Recent value in price guide: $30-$75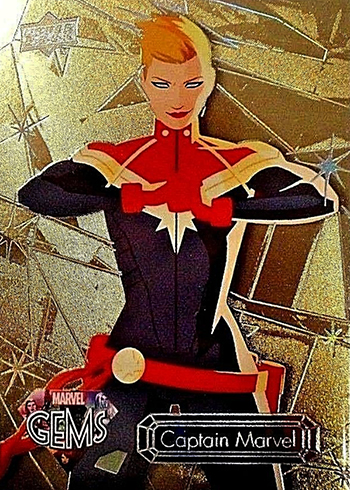 2017 Upper Deck Marvel Premier Triple Panel Sketch Card by Samuel Shin – $153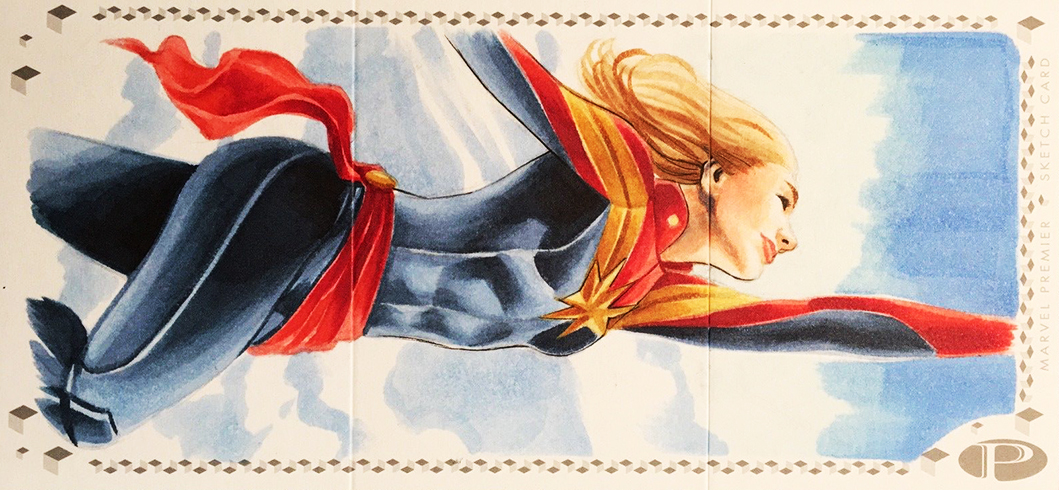 2018 Upper Deck Marvel Masterpieces Red Spectrum Foil #85 1/1 – $780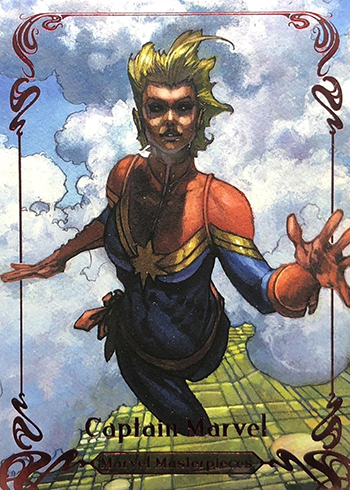 2018 Upper Deck Marvel Masterpieces What If? #WI85 /50 – $250
Recent value in price guide: $100-$200