Candlestick's 16s come in handy for NSD, Montana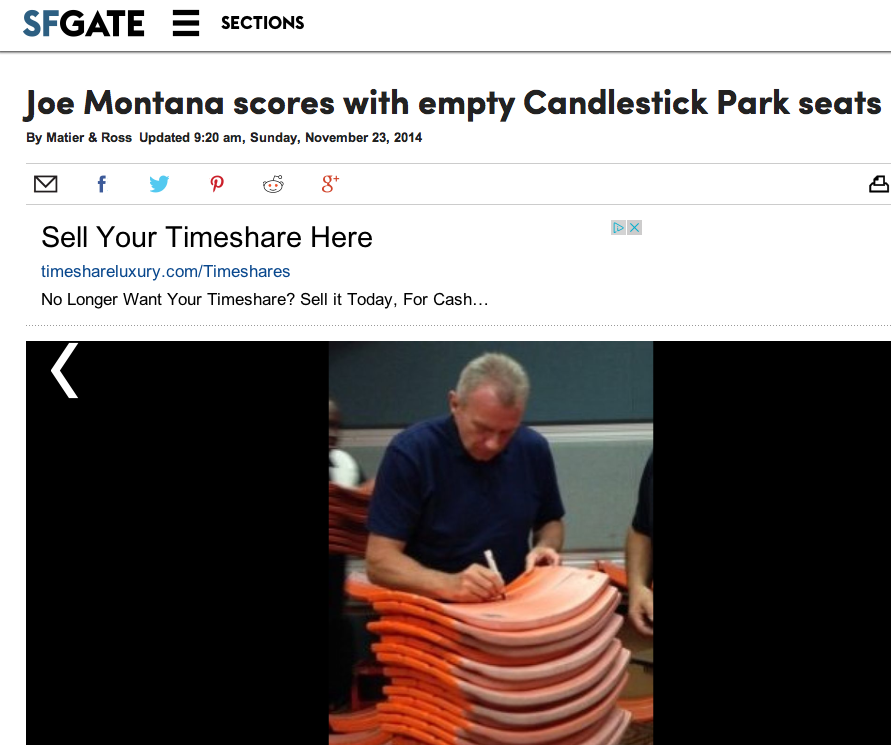 Joe Montana helped fill a lot of seats in the old Candlestick Park and now ol' No. 16 is doing something else with them.
He's signing them — but only seats with the number 16 on them –as part of a deal that National Sports Distributors, Montana and the city set up.
The San Francisco Chronicle takes a look at the project here.