Canadian Local Card Shop of the Week: Sports Card Hall of Fame (Montreal, Quebec)
Mossy Akhbari began collecting back in 1989. He has been in and around the hobby for the last 30 years and is now the owner of multiple hobby shops in Montreal named Sports Cards Hall of Fame. I recently caught up with Mossy to discuss his shops and get the pulse of the hobby in Montreal.
Canadian Local Card Shop of the Week is brought to you by Universal Distribution, Canada's premier distributor of CCG's, sports cards and non-sports cards, trading card games, role-playing games, comics, toys, figurines and more.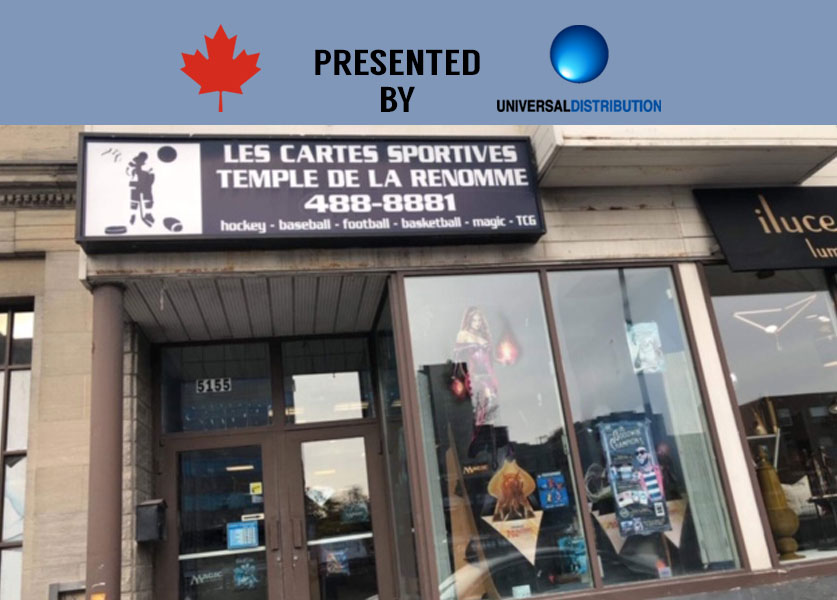 JS – Thanks for taking the time to talk with us, Mossy. Can you tell us a little about your collecting background and what led to your decision to open your Sports Cards Hall of Fame locations?
MA – Ever since I was a little kid, I would collect anything and everything. From cards, coins to stamps, which in time, led me towards what has turned into my career.
JS –Can you tell us a little about your stores — your setup and what type of inventory you carry? Also, what services do you provide?
MA – As an owner/collector, I try to carry almost everything people ask for. From all sports and gaming to little toys and figurines. Also, we try to accommodate all age groups.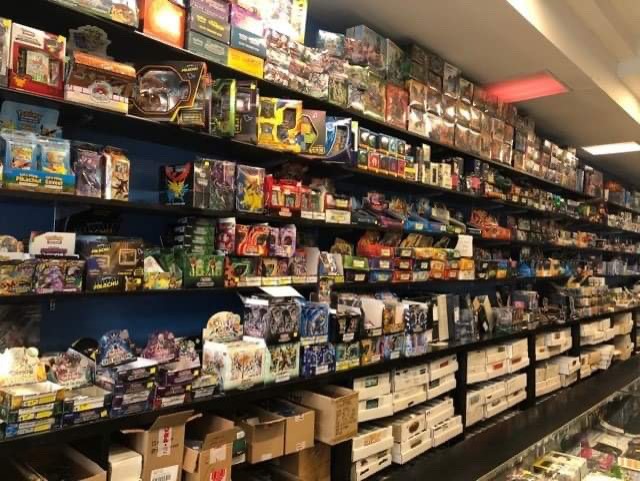 JS – While you carry "Sports Card" in your store title, you also carry a fair amount of gaming. Can you tell us about that aspect of your store?
MA – Gaming is a part of collecting for people. Not only do the cards gain value, but people get to play with them, which is different from sports cards. We even have tables set up where people can come sit and play for free.
JS – Do you have much crossover with your collectors between gaming and sports cards or are they generally exclusive?
MA – Most of them are exclusive, but you do have a few that mingle in both gaming and sports.
JS – You are located just southwest of Montreal so I would imagine you have a good amount of Canadiens fans. When it comes to the "home team," who would you say your collectors focus on?
MA – When it comes to the home team collectors, the most popular player they look for would be Carey Price, hands down.
JS – Can you talk a little about the Expos in your area? Do you have a lot of fans who still collect Expos? Did many fans carry over to the Nationals or did they move to the other major league team in Canada, the Blue Jays?
MA – We still get people asking for the Expos here and there, but most of the old collectors for the Expos have either disappeared and/or they collect other players/teams since we do not have a team anymore.
JS – Panini recently teased an entry into the hockey side of collecting with Score Hockey. Have you seen heard about that? What are your thoughts on Panini stepping into hockey?
MA – Right now, Panini only offers their hockey products online, which not many people are aware of. But it's not the same as walking into a store and picking up a box or pack and chat a bit about sports with others. Having Panini back in the game isn't a bad thing. People love variation.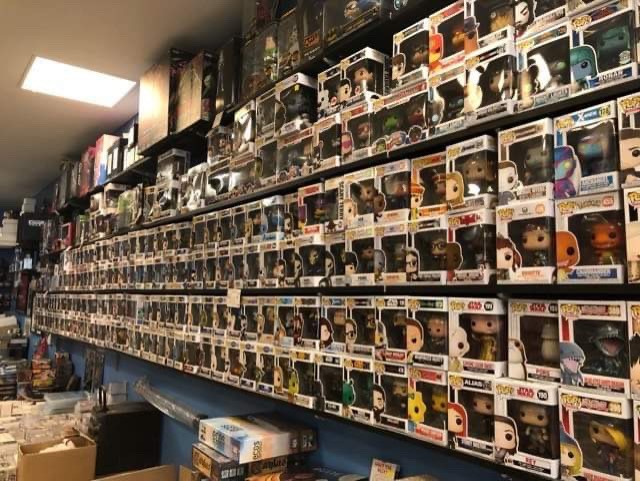 JS – Your shop Facebook page stays very up to date with new products, big hits and general news. How important is social media when it comes to running a small business?
MA – In this day and age, it's pretty important to have an online presence like Facebook. It's the easiest and fastest way to get your news across and to be on a platform you know everyone is constantly ono.
JS – Two-part question: What is one thing you think is really going well in the sports card hobby right now? On the contrary, what is one thing you would change, whether from an industry or local perspective?
MA – Right now, everything is much more limited than what it used to be, which is great because cards will hold a better value. At the same time, they are more expensive, which does turn away some collectors. It's a double-edged sword.
JS – In closing, can you tell us about any sales or upcoming in-store events you have scheduled for the next couple of months?
MA – We always have various in-store sales. As for upcoming sales, we have the yearly Boxing Day sales, but haven't figured out what yet. For upcoming in-store events, we have weekly Magic: The Gathering events like Friday Night Magic and pre-release tournaments for the newest Magic sets. We also have a weekly Yu-Gi-Oh tournament every Saturday afternoon and Yu-Gi-Oh Sneak Peeks when they release a new set. And we can't forget 2020 National Hockey Day in Canada, which is scheduled for February 15, 2020.
Sports Cards Hall of Fame
(514) 488-8881
5155 Boul. Decarie
Montreal, Quebec H3W 3C2
Hours
Sunday: 11AM-6PM
Monday-Wednesday: 11AM-7PM
Friday: 11AM-9PM
Saturday: 10AM-6PM
Facebook: Sports Cards Hall of Fame
Website: CollectorsAvenue.com