Canadian Local Card Shop of the Week: Collect-Edition (La Prairie, Quebec)
Pierre Calvez began collecting trading cards back in 1993. He began gaming in 2003 and his love for both pushed him into a career in the industry. He joined Collect-Edition in 2012 and is still going strong at the Canadian shop. I recently caught up with Pierre to discuss the hobby and his thoughts on the industry.
Canadian Local Card Shop of the Week is brought to you by Universal Distribution, Canada's premier distributor of CCG's, sportscards and non-sportscards, trading card games, role-playing games, comics, toys, figurines and more.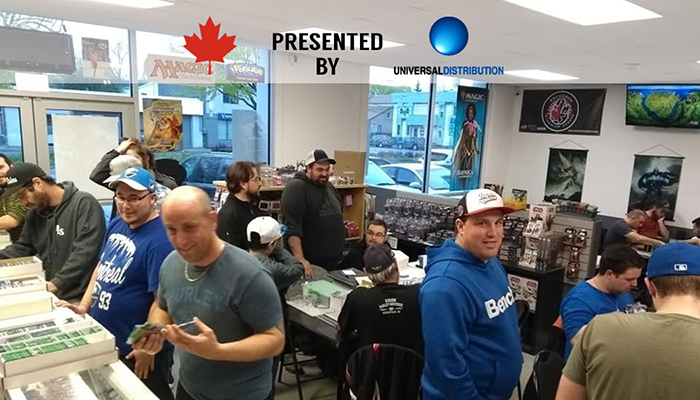 JOEY SHIVER – Thanks for taking the time to talk with us. You have been in the hobby since 1993, so you have experienced a lot of what the industry has presented to collectors over the years. I see that Collect-Edition opened in 2010. Can you tell us what led to your decision to join Collect-Edition in 2012?
PIERRE CALVEZ – My partner, Pat Brisson, came to me because he wanted to expand into gaming. I have also played Magic since 2003. Not many people have the passion for both hobbies, so it was a simple decision for me to join the adventure.
JS – Can you tell us a little about your store? Can you talk about your setup and what type of inventory you carry? Also, what services do you provide?
PC – Our two most popular lines we carry are hockey cards and Magic: The Gathering cards. We have a great community of players that come to the store many times a week. We organize hockey trade nights two times per month. We also have a Facebook page for our group breaks and we are also BGS aggregators. We also do Dungeons & Dragons, Pokemon TCG, and we are more and more into baseball recently.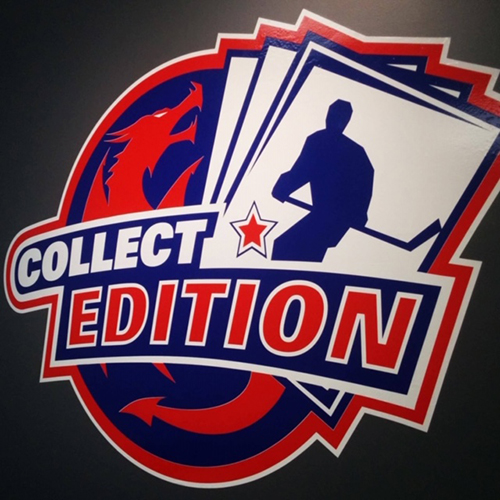 JS – For collectors who haven't been, what would you say are the main differences, if any, between your shop and what are found in the US?
PC – In Canada, you'll find a great concentration of hockey products. In the Montreal region, we only have one major sport team so hockey is by far the number one sport here. The Montreal Canadiens have so much history.
JS – Quebec was the home of the Nordiques until 1995 and there has been discussion as recent as 2019 about the Quebec City being ready for another NHL team. Can you talk a little about your local collectors and what teams and players they support most?
PC – Most of us support the Habs. I think even Habs fans want to see the Nordiques return because the rivalry between the two teams was so great! It would be good for the sport. Still, many people also root for Leafs, Bruins, Blackhawks, etc. There is also a lot of hype for Vegas, mainly because of Marc-André Fleury.
JS – Hockey appears to be a huge seller in your store. How much of the other major sports releases are in demand among your customers?
PC – Since last year, we carry a lot more baseball, as I said earlier. Judge, Ohtani, Acuna Jr and, now, Guerrero Jr helped create a hype. It helps that Guerrero Sr. was the last star player to play with the Expos. We are also beginning to see interest for basketball — Luka Doncic helps a lot — and wrestling cards.
JS – As it relates to particular products, what performed very well in 2018 and what made those products so popular?
PC – Well, Upper Deck Series 1 was really big this year for us. Having a third pick overall on our home team really created demand for Jesperi Kotkaniemi cards. He is already a crowd favourite here.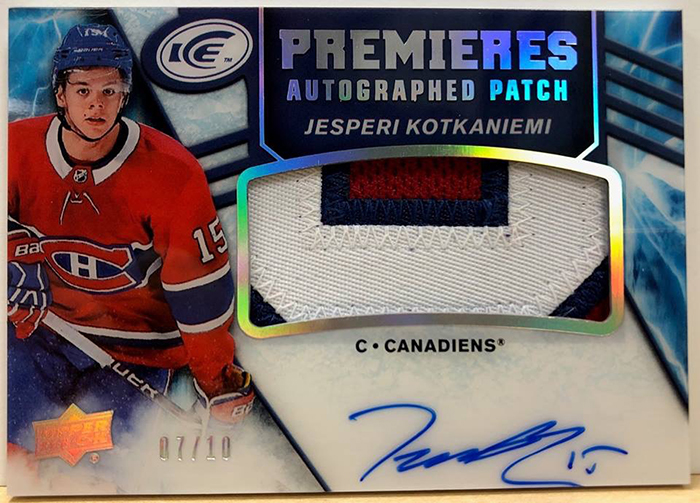 JS – Are there any products that are on the release calendar you are really looking forward to in the next few months?
PC – We always like to see new product. So Engrained, Clear Cut, and Chronology really caught our attention and we can't wait to break some! SP Authentic should be really cool also. We have a great rookie year and the Future Watch Rookie Autos are always popular to our local collectors.
JS – I see photos from Trade Nights on your Facebook page. Can you tell us about in-store events you hold at Collect-Edition?
PC – Trade Nights are really fun! We do raffles, pack wars, breaks, etc. People are enjoying it a lot and it has become a tradition for many of them. We also organize MiniExpos where local collectors can use our store to have a small booth to sell and trade with other local collectors. We will have our fifth edition of this event on June 15th. We also had in-store signature sessions with Habs players like Desharnais, Weise, Condon, and Byron to name a few.
JS – What are some of the major positives within the hobby and industry right now? What are you hearing from your customers right now in regards to the industry? What do they really love seeing from a product or support standpoint?
PC – The hobby is in good shape right now. We have had a good hockey season and a good rookie crop, so that helps a lot. Upper Deck also did a great job of reducing redemption cards from their products. Collectors appreciate that.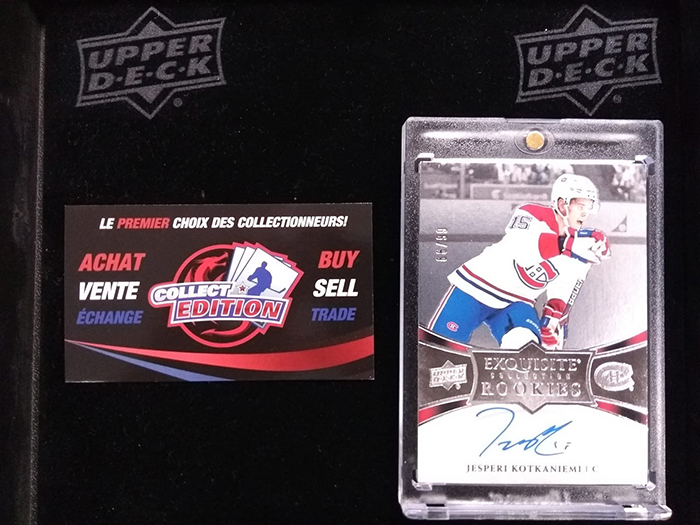 JS – On the contrary, what are some areas you think could be modified to improve the customer experience? What type of feedback do you get from your customers in this area?
PC – I think that quality control needs to improve. We see many people opening cards that are not in perfect shape. They usually give good service to help collectors though when cards need to be replaced.
JS – In closing, can you tell us about any sales or upcoming events you have scheduled for the next couple of months?
PC – Our next trade night is May 28th and MiniExpo #5 will be held in-store on June 15th. We will also do an event for the NHL Entry Draft!
Collect-Edition
Pierre Calvez/Pat Brisson
263 Boul Taschereau
La Prairie, Quebec
J5R 1T3
Hours
Tuesday-Friday: 11AM-9PM
Saturday-Sunday: 10AM-5PM
Monday: Closed
Email: collectedition@gmail.com
Facebook: Collect-Edition