Canadian Local Card Shop of the Week: Backmandy Collectibles (Charlottetown, PEI)
Greg Willoughby began collecting sports cards in 1969. Since then, the hobby and how we collect has changed quite a bit. But Greg is still very involved in the hobby, now as a card shop owner. He began managing his own store in 2003, with a friend. Over 15 years later, he is still going strong. I recently caught up with Greg to discuss the hobby in his corner of the world and find out what customers could find when they make it to his shop on Prince Edward Island in Canada.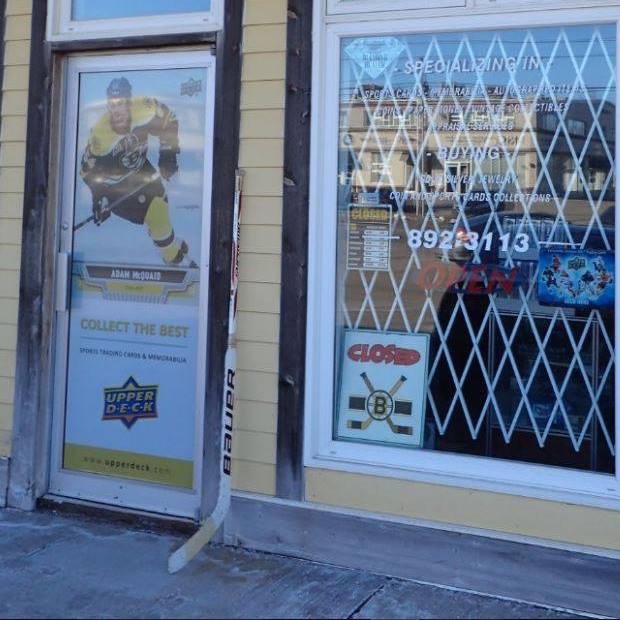 Canadian Local Card Shop of the Week is brought to you by Universal Distribution, Canada's premier distributor of CCG's, sports cards and non-sport cards, trading card games, role-playing games, comics, toys, figurines and more.
JS – Thanks for taking the time to talk with us, Greg. You have been in the hobby since the late '60s so you have experienced a lot of what the industry has presented to collectors over the years. Can you tell us what led to your decision to become a card shop owner in 2003?
GW – It just sort of happened. I was helping an acquaintance learn to sell on eBay as he was always wheeling and dealing. He then he bought out a card shop from another province and there was a ton of stock. So we decided to open a shop and about two months later we were open. Five years later, I bought him out and I am still at it 16 years later.
JS – Can you tell us a little about your store? Can you talk about your setup and what type of inventory you carry? Also, what services do you provide?
GW – Typical card shop with packs, boxes, and singles. Most of my business is sports cards, but I also sell coins and buy and sell gold and silver. I have two case breaks a year with Series 1 and 2 with the same ten guys. I have only sold about ten items online in the last ten years and that has just been in the past few months. I don't have the time and I would rather sell it across the counter. I do send cards for grading for customers from time to time. I am always buying collections and just recently purchased a large collection from the mid '50s up to current day and now trying to find space for it. It's always easy to buy but a little harder to sell.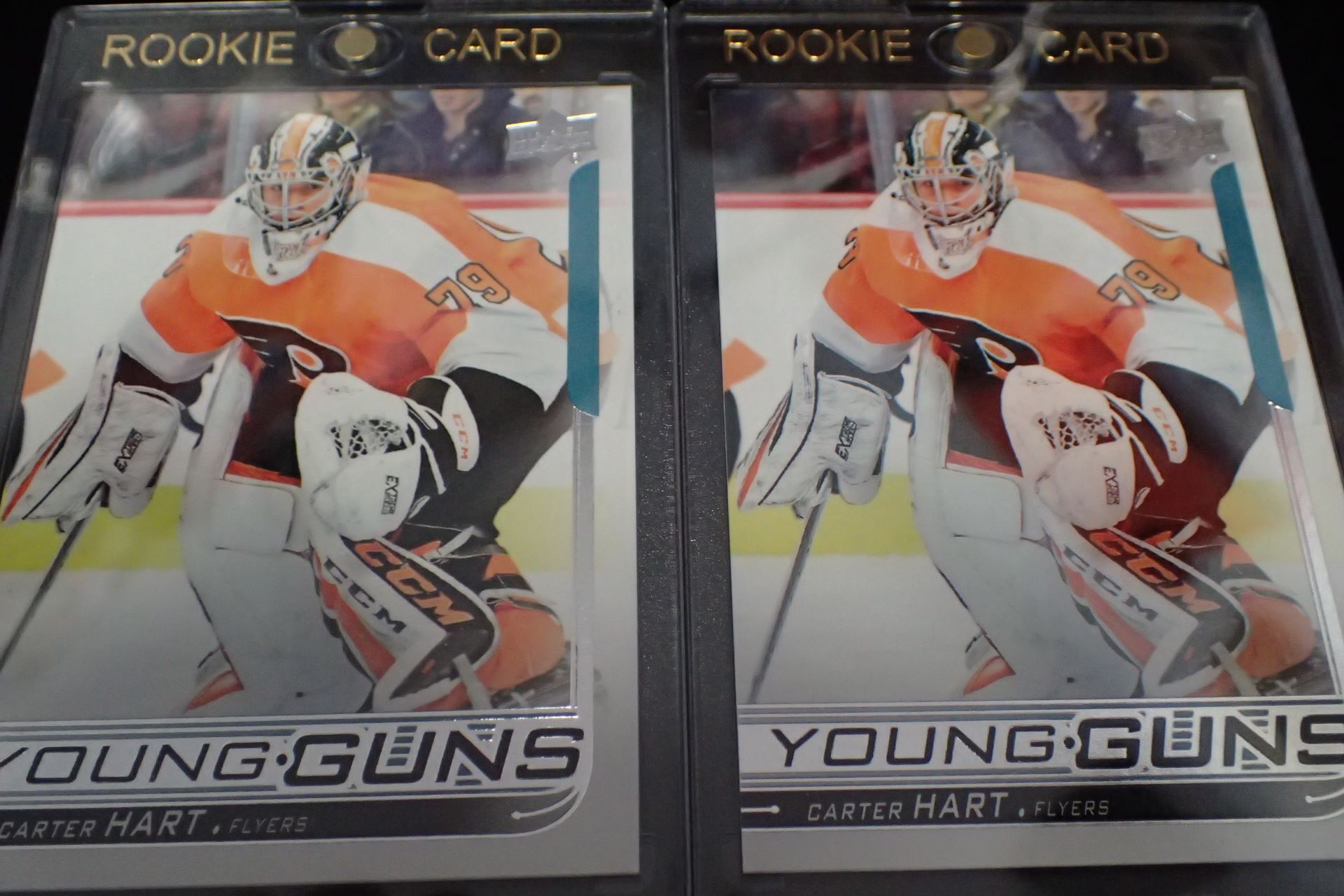 JS – I'm also curious about the name of your store. Can you tell us about that?
GW – The name came from an eBay handle. "Back" is a retriever command and "Mandy" was a Black Labrador Retriever and Backmandy was born. When we opened the shop we couldn't come up with the name so we just used the eBay handle. I always meant to change it but once you hear it, you don't forget it.
JS – This is a new series we are running to include card shops in Canada. For collectors who haven't been, what would you say are the main differences, if any, between your shop and what are found in the US?
GW – Most shops are the same in a general principle except in the US, baseball is king while in Canada, hockey rules and baseball may be second, depending on your location. Until recently, I sold more WWE wrestling cards than MLB Baseball.
JS – You are listed as the only card collectible shop on Prince Edward Island. There are some semi-pro sports teams around your area but it appears you have to travel to the major sports teams. Can you talk a little about your local collectors and what teams and players they support most?
GW – We do not have any pro teams but traditionally in hockey, it is the Montreal Canadiens, Toronto Maple Leafs, and a strong base for the Boston Bruins. In baseball, it would be the Yankees, Red Sox, and the Blue Jays. We also have a QMJHL Hockey team, the Charlottetown Islander, which is supported quite well here too. Football, well, they are all over the map there but a lot of Patriots fans here. Overall, there are not many football card collectors here.
JS – Hockey appears to be a huge seller in your store. How much of the other major sports releases are in demand among your customers?
GW – There is always an interest in baseball and wrestling, but not much in football and basketball. Hockey is the big seller by far.
JS – As it relates to particular products, what performed very well in 2018 and what made those products so popular?
GW – UD Series 1 and 2 are always a big seller, mainly for the Young Guns, which give collectors a chance to get a card of a young star of their favorite team who may become a legend one day. SP Authentic is a big seller for me with the hard-signed autos being the draw for my customers.
JS – Are there any products that are on the release calendar you are really looking forward to in the next few months?
GW – This year's SP Authentic is always highly anticipated by my customers. Then we are only a few months away from the new 2019-20 hockey card season, so UD Series 1 is right up there at the top of the list.
JS – I see that you recently attended The Greater Moncton Sports Card Expo and The Moncton Sports Card Expo. Can you tell us about those shows? How popular are shows in your area in 2019?
GW – I was not at the show. I was just promoting it on my Facebook page to let my customers know when it was. Moncton New Brunswick is the closest place they have shows. Halifax, Nova Scotia has shows as well, but Moncton is only 90 minutes and a $48.00 bridge ride away while Halifax is three hours.
JS – The way we collect has changed a lot over the years. Looking at the hobby in general, what are some of the biggest changes you have seen since you started collecting?
GW – People for the most part don't build sets anymore, with the exception of Series 1 and 2. You have your regulars who buy most everything to collect their favorite player, team, or set. Then you have people just looking for the "hit" so they can sell the big card they are going to get. Opening packs is not what it used to be at all. The variety is much greater with all sports today. Who would have thought back in the '90s, when a pack that was 5 bucks was expensive, that you would be buying packs of the Cup for 700 bucks? Not me!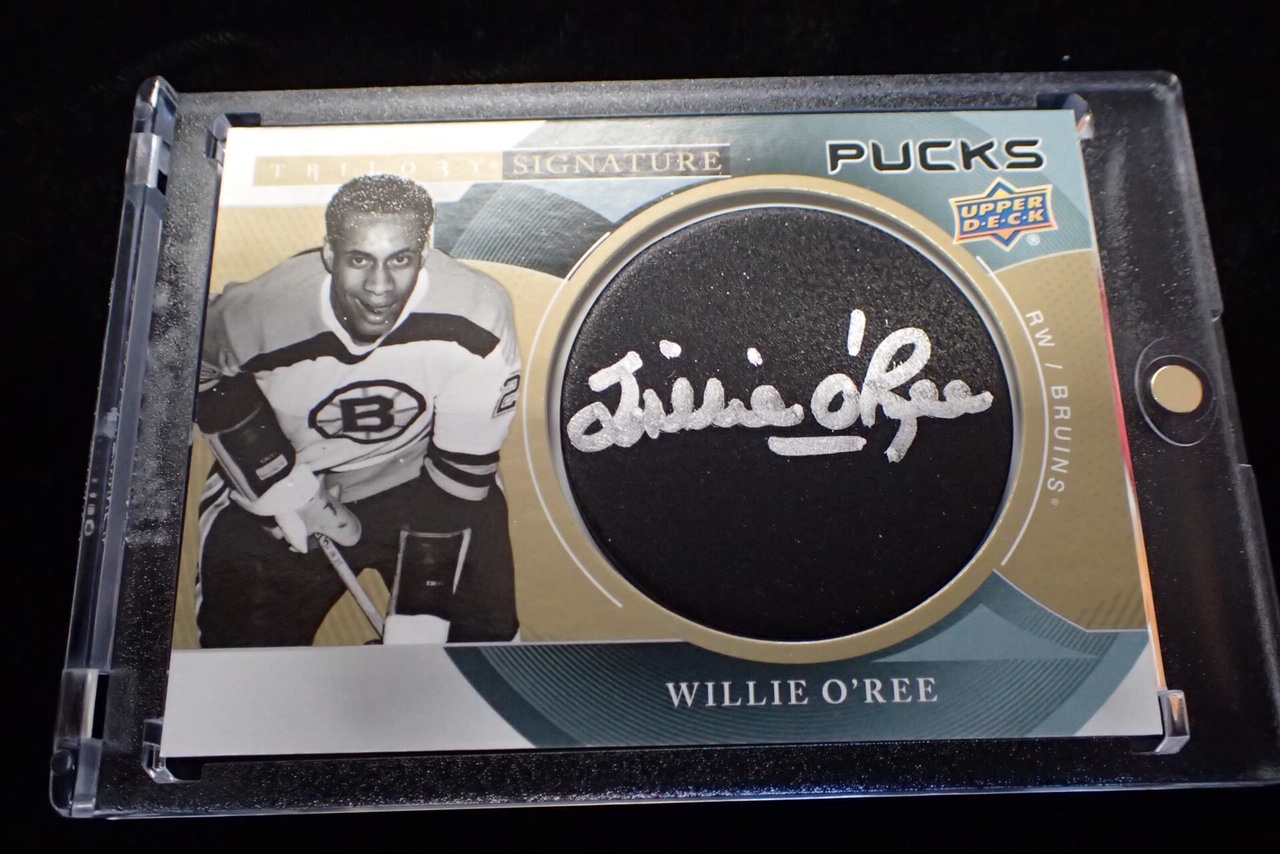 JS – What are some of the major positives within the hobby and industry right now? What are you hearing from your customers right now in regards to the industry? What do they really love seeing from a product or support standpoint?
GW – Well, from my local standpoint, I am seeing some younger new customers being interested in buying cards. When I say younger, I mean mid 20s which has been missing the last 15 years for me. Everyone loves rookies so Young Guns are always sought after.
JS – On the contrary, what are some areas you think could be modified to improve the customer experience? What type of feedback do you get from your customers in this area?
GW – Redemptions are always a pain so I redeem them for my customers just to take the hassle out of it for them. It only becomes a problem when a card is no longer going to be produced. Why promise something you cannot deliver in this day and age? It is getting better but many of the card companies still take their customers for granted from redemptions to poor value for products and not so great customer service. It will always be a work in progress but it is getting better.
JS – In closing, can you tell us about any sales or upcoming events you have scheduled for the next couple of months?
GW – Other than the anticipated release of SP Authentic, it is just business as usual. The only thing exciting happening is not card related and that is that I am going fishing in Labrador to give my customers a break from me, as I am pretty hard on them most of the time. If you treat them a little better than they get treated at home they come back.
Backmandy Collectibles
Greg Willoughby
(902) 892-3113
152 Belvedere Ave
Charlottetown, Prince Edward Island
C1A 2Z1
Hours
Sunday – Closed
Monday – Friday – 10AM-6PM
Saturday – 11AM-3PM
Email: backmandycollectibles@backmandy.ca
Facebook: Backmandy Collectibles