Canadian Kid Collector of the Week: Blake from Westlock, AB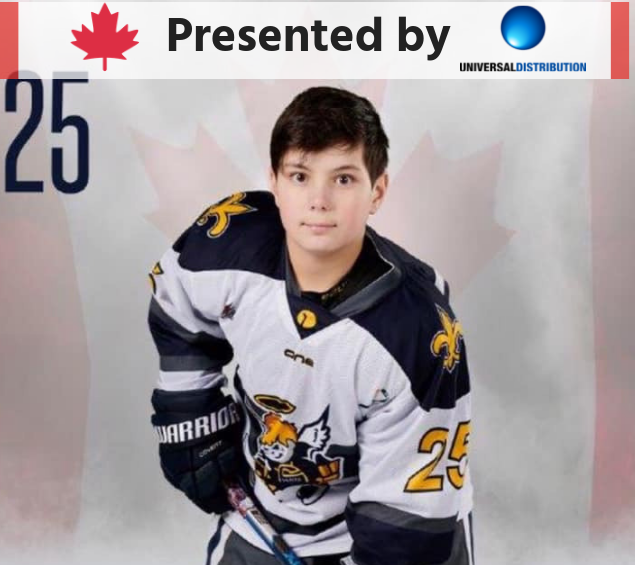 Our Canadian Kid Collector of the Week feature focuses on kids from the Great White North who is deeply involved with the Hobby. Most collectors got involved when they were young and have fond memories of their early years, so we wanted to highlight kids who are just getting their start in collecting.
Canadian Kid of the Week is brought to you by Universal Distribution, Canada's premier distributor of CCG's, sportscards and non-sportscards, trading card games, role-playing games, comics, toys, figurines and more.
This week we talked to 11-year-old Blake from Westlock, AB. His favorite local card shop is Wayne's Sports Cards and Collectibles in Edmonton.
BM: How did you get involved in The Hobby?
Blake: Dad collected when he was a kid and he bought me cards. I liked them and that's how I started collecting myself.
BM: How long have you been collecting?
Blake: I've been collecting for 3 years.
BM: What do you collect: baseball, basketball, hockey, football, non-sport, other?
Blake: I only collect hockey cards, it's my favorite sport. I play it and I watch it!
BM: What is the first card you remember?
Blake: My Connor McDavid Young Guns card. We live about an hour north of Edmonton where he plays so it was really awesome to get his card.
BM: What is the best card you've ever pulled?
Blake: The Connor McDavid card I mentioned plus my Auston Matthews Young Guns card are the best ones.
BM: What's your dream card, the one you really really want right now?
Blake: I'd love to get a Sidney Crosby Young Guns card.
BM: What is something you think that the Hobby could be doing to get more kids your age involved?
Blake: I wish there were more card shops, we live in a small town and drive an hour to get to Wayne's Sports Cards in Edmonton.
BM: What's your favorite part about going to your local card shop?
Blake: Nicole and Wayne are so nice to everyone. We never leave the shop empty handed, it's always a fun time.