Canadian Hobby Shop of the Week: Wiser's Wide World of Collectibles (Langley, BC)
Chris Wise started collecting very early in his youth. Years later, he would open up his very own store. In 2020, he is still going strong with Wiser's Wide World of Collectibles. I recently caught up with Chris to discuss his store and his background in collecting.
Canadian Local Card Shop of the Week is brought to you by Universal Distribution, Canada's premier distributor of CCG's, sports cards and non-sports cards, trading card games, role-playing games, comics, toys, figurines and more.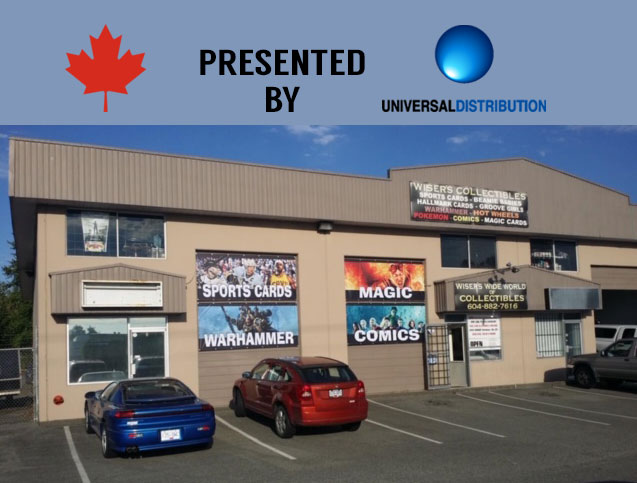 JOEY SHIVER – Thanks for taking the time to talk with us, Chris. Can you tell us a little about your collecting background and what led to your decision to open your shop?
CHRIS WISE – When I was six, I started going to any store I could find that would have collectibles and spend hours picking things I liked. That continued until I turned 15 and I opened my first store called Chris' Collectibles. Then, I would have people bring me their collectibles and I would also wheel and deal at collectible shows.
JS –Can you tell us a little about your store, your setup and what type of inventory you carry? Also, what services do you provide?
CW – I have had the shop for 32 years now and it is 4,000 square feet of well lit, well organized, cards, comic, games, toys and supplies. We offer group breaking, consignment, appraising, grading, teaching games, table space for playing, tournaments, and a great games night every Friday.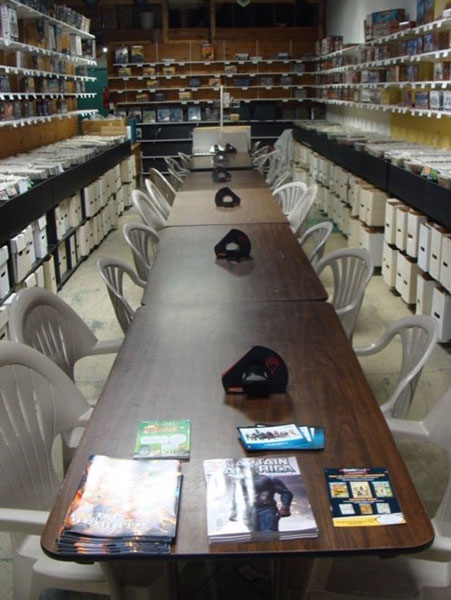 JS – You are located just southeast of Vancouver; but are also very near the border of Washington. When it comes to the "Home Team," who would you say your collectors focus on?
CW – For hockey, this is definitely a Vancouver area, though we have a surprising number of die-hard Montreal fans. Baseball is evenly split between Toronto and Seattle collectors. Football is a huge mix of favorite teams, but the Seattle bandwagon gets pretty full every time they start to do something. As for basketball, a lot of people have a hard time with how the NBA treated Vancouver, and to a certain degree Seattle, so our guys tend to focus more on specific players.
JS – Your Facebook page advertises a lot of gaming to go along with the sports cards. How do the two perform in store? And are they exclusive from one another or do you have collectors that do both?
CW – Game cards are great as they are not regionally affected. So I can sell any Magic or Pokemon card but single sport cards can be more challenging. As such, we enjoy trading with other communities and selling on eBay or Facebook. Most of our gamers do not collect sport cards as both hobbies can be expensive.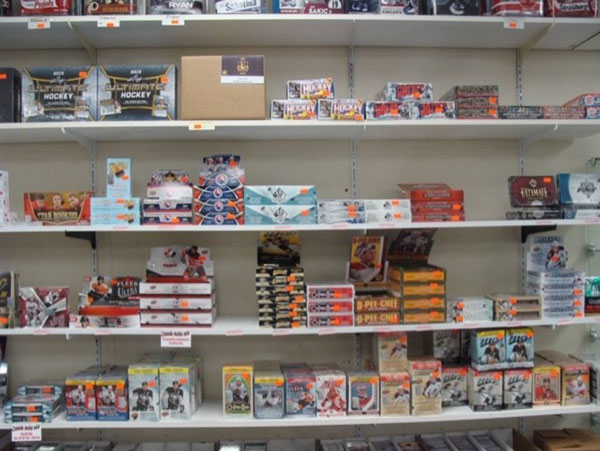 JS – In regards to Facebook, how important is social media when it comes to running a small business?
CW – It's very important, but unfortunately the original idea of social media was to share info you wanted people to know and now with privacy issues, less and less actual sharing happens.
JS – I noticed that you are open until 2 AM on Friday night. Can you tell us about that day of the week for the shop?
CW – It's a special day! It feels different right from the start as we do a morning clean up and get the tables ready for play. We look forward to seeing some of the store's best friends later that evening. Everyone starts showing up at 5 PM and the house is pretty full by 7 PM. So many games get played as there are small groups for D&D, D&D for kids, MTG drafts, Commander players, DC Deckbuilding, Warhammer Fantasy and 40K, Blood Bowl and other tabletop wargames.
JS – What products performed well in 2019? What about those products made them desirable to your collectors? How well do the non-hockey sports cards perform in your area?
CW – There was quite a bit of excitement surrounding Elias Pettersson for us last year. That led to near-record sales of Upper Deck and SP Authentic here in the shop. We are already seeing a similar effect this year that can be attributed to Quinn Hughes. Hockey is always king for us, but the other sports have tons of fans and collectors here. With the Blue Jays having done well and now being hot again, the Raptors winning a title, all the Canadians in the NBA and the NFL being as popular as ever, we can't get enough of most of those products.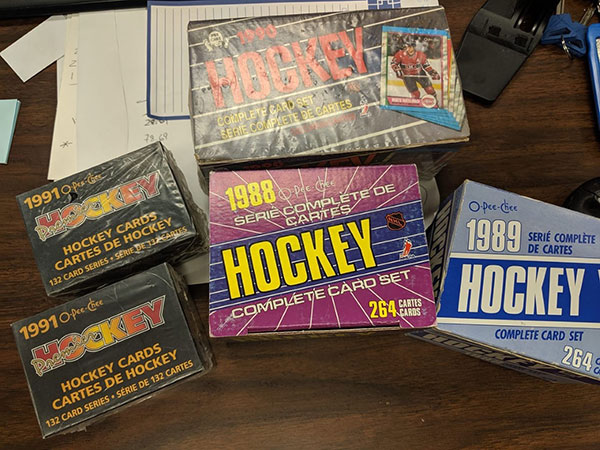 JS – The sports card hobby was very popular in 2019, as a continuation over the last few years. What do you think is going well or could be improved to keep the growth positive in 2020?
CW – I'm always going to say that my supply could be better but honestly, there are probably a million things we can do to improve our growth in 2020 and we'll try to get a few done that are more realistic.
JS – In closing, can you tell us about any sales or upcoming in-store events you have scheduled for the next couple of months?
CW – The pre-release for the new Magic set is always a big event for us and we are all excited for the latest Upper Deck series. I will have a 32nd Anniversary sale at the end of April and I'm planning on doubling the size of our sports card section over the next few months.
Wiser's Wide World of Collectibles
Chris Wise
(604) 882-7616
9640 201 St # 2B
Langley, BC V1M 3E8
Hours
Friday: 11 AM-2 AM
Saturday-Thursday: 11 AM-7 PM
Facebook: Wiser's Wide World of Collectibles