Canadian Hobby Shop of the Week: Okanagan Sports Cards & Comics (Kelowna, BC)
Gary Perrodou owns Okanagan Sports Cards & Comics in Kelowna, BC. His history of collecting since the '90s has helped him transition into a successful business owner. I recently caught up with Gary to discuss his shop and get his thoughts on the hobby in British Columbia.
Canadian Hobby Shop of the Week is brought to you by Universal Distribution, Canada's premier distributor of CCG's, sports cards and non-sports cards, trading card games, role-playing games, comics, toys, figurines and more.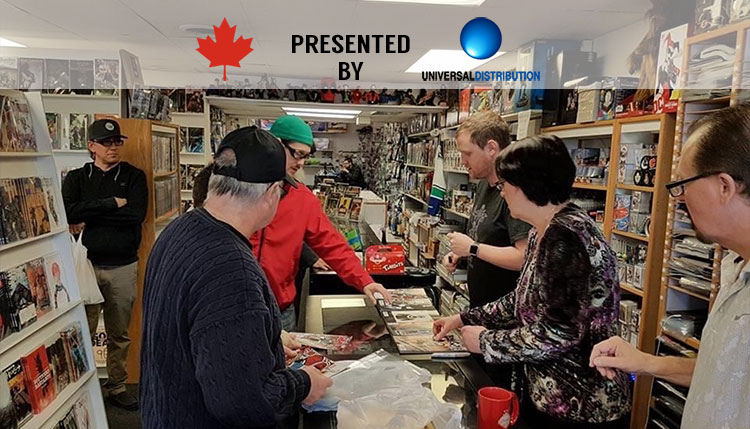 JOEY SHIVER – Thanks for taking the time to talk with us, Gary. Can you tell us a little about your collecting background and what led to your decision to open your shop?
GARY PERRODOU – I started collecting in early '90s like so many. Had an acquaintance in the business who convinced me to start "selling wax" on the side of my career. Then I was approached by a store owner to sell cards in his store. Long story short, I eventually took over the whole store.
JS –Can you tell us a little about your store, your setup and what type of inventory you carry?
GP – Our store is split between sports cards and comics. Although mainly hockey, we sell other sports as well. With comics, we sell mostly new releases on a weekly basis. We also carry all related supporting products for both sports cards and comics.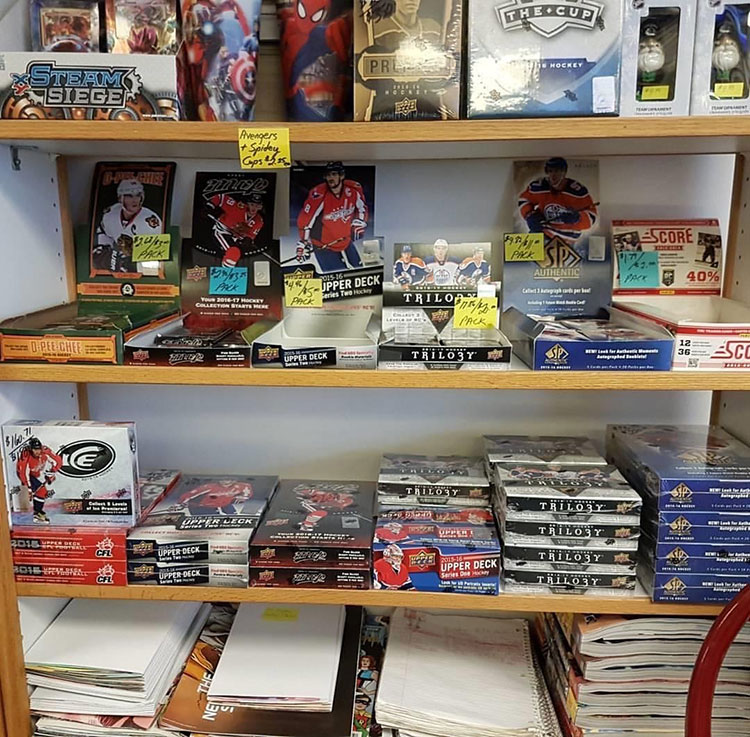 JS – While you carry both sports cards and comics, do you generally see any overlap with customers collecting both? Or are collectors fairly focused on one or the other?
GP – For the most part, our customers are focused on one or the other business.
JS – You are located in Kelowna, BC, which geographically could support Vancouver, Seattle, or possibly even Calgary. When it comes to the "Home Team," who would you say your collectors focus on in various sports?
GP – Funny enough, our customers are fairly split on their favorite teams. There are a lot of Albertans transplanted here, so Calgary and Edmonton are important. Of course, our home province is well supported as well.
JS – Your Facebook page advertises product releases, big hits, and even a picture or two of Roo, your pet? First, tell us about Roo but also share with us some of your favorite items that have come through the shop.
GP – Roo is our ten-month old Toy Australian Shepherd. He is very much adored by most who come in and she has her own following. My favorite card items to come in were most of a 1933 OPC set in very nice condition. My comic favorite has been a very early collection, including the number ones of Fantastic Four, Avengers and Amazing Spider-Man.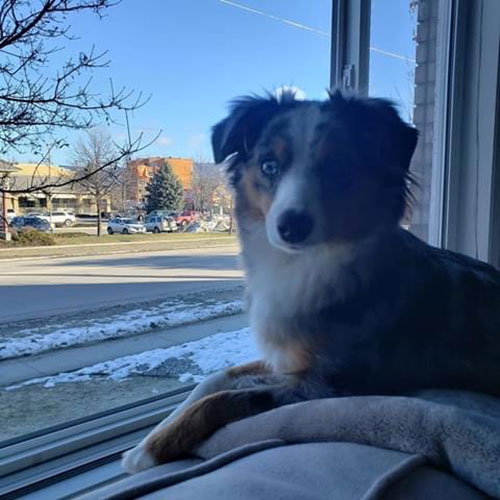 JS – Speaking of Facebook, how important is social media when it comes to running a small business?
GP – Social Media is super important these days. As we hear all the time, "If you're not in it, you're on your way out."
JS – What is one thing you think is really going well in the sports card hobby right now? On the contrary, what is one thing you would change, whether from an industry or local perspective?
GP – Strength in the sports card hobby right now, and for the past few years, is the rookie class. Here on the west coast, Vancouver has had a number of top rookies, not to mention McDavid, Matthews, Marner and numerous others.
JS – In closing, can you tell us about any sales or upcoming in-store events you have scheduled for the next couple of months?
GP – We will be hosting "break night" events for key upcoming releases of hockey product. Free Comic Book Day (FCBD) is one of the busiest days of the year for us.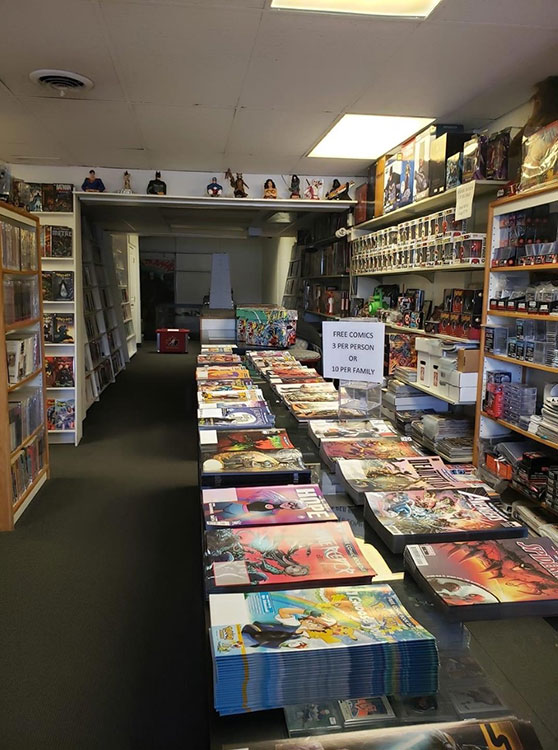 Okanagan Sports Cards & Comics
Gary Perrodou
(250)860-6554
1795 Harvey Avenue
Kelowna, BC V1Y 6G4
Hours
Tuesday-Saturday: 9 AM-5:30 PM
Sunday, Monday: Closed
Facebook: Okanagan Sports Cards & Comics