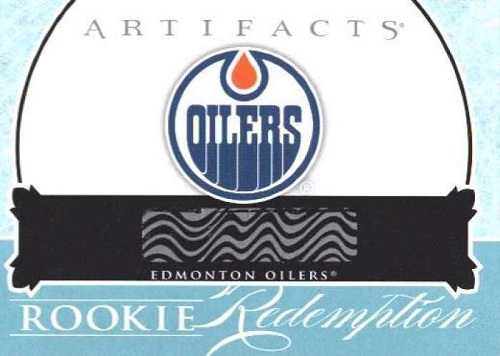 By Susan Lulgjuraj | Beckett Hockey Editor
NHL fans voiced their displeasure throughout the lockout, wondering loudly when the league would come back.
Hockey collectors' focuses changed to older cards, and some stopped collecting altogether. In the end, it hurt card shops, which rely on new products and tantalizing rookies to move product. It was even worse in Canada where hockey is the national sport.
Sports Card Alley in Nanaimo, British Columbia was one of the shops hit hard by the lockout. The shop saw a drop in sales of more than 50 percent in the month of December 2012 compared to 2011.
With no NHL, customers didn't think much of buying new cards.
"No customers yet," said Wild Bill of Sports Card Alley. "They will be waiting for the hockey companies to put rookies in the box that's worth something."
Some card shops were able deal with the lockout by promoting other sports. Canada Card World used the time to market other collecting focuses and expand the business.
"While we do have a strong contingent of hockey products available, our diversity with other sports, non-sports and gaming allowed us to experience a period of growth despite having the lockout happen," said Joey Collins of Canada Card World, based in Stratford, Prince Edward Island. "With that being said, we're hoping the new hockey season will see a spike in hockey sales as we move forward."
Between In The Game, Panini America and Upper Deck, there have been 10 products on the market with seven containing 2012-13 hockey Rookie Cards.
Within the next two months, there are four more products on the schedule – including Upper Deck's SP Game-Used, which hits hobby shelves today.
Employees at Canada Card World hope the schedule remains light because an influx of products won't actually help.
"We don't believe there is much UD or Panini can do to boost sales here on in except to have quality products with hopefully some desirable rookies," Collins said. "We're hoping not to see a lot of new products in a short span of time flood into the marketplace."
Few rookies in current 2012-13 products pushed hockey cards. Only two or three of them provided hobby buzz, but not enough to move recent hockey releases the way dealers hoped.
It's going to take a couple of players such as 2012 draft pick Nail Yakupov or Boston's Dougie Hamilton to get collectors excited about new products.
For the most part, the card manufacturers did the best they could given the conditions, producing cards that were favorably received despite the work stoppage.
"The bright spot Panini had during the lockout was the release of Classics Signatures hockey," Collins said. "While only appealing to a segment of the collecting population who desire autographs from retired players, we found it was well done."
Susan Lulgjuraj is an editor of Beckett Hockey. You can email her here with questions, comments or ideas. Follow her on Twitter here. Follow Beckett Media on Facebook.