Canadian Local Card Shop of the Week – Andy's Sports Cards in Calgary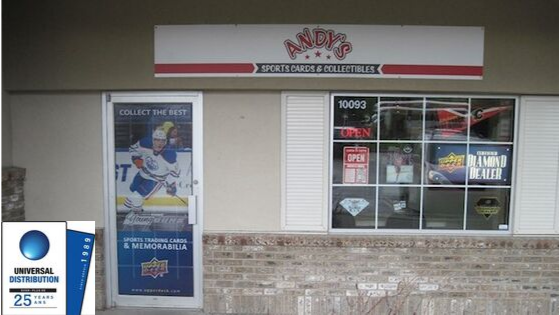 Andy Dunning began collecting hockey and football cards at the young at of 10 years old. He would go on to amass a collection of over one millions cards, which would ultimately play a big role in his decision to open up Andy's Sports Cards in Calgary. I recently caught up with Andy to discuss the hobby in his area and his history at the shop.
Canadian Local Card Shop of the Week is brought to you by Universal Distribution, Canada's premier distributor of CCG's, sports cards and non-sports cards, trading card games, role-playing games, comics, toys, figurines and more.
BM – Thanks for taking the time to talk with us. Can you tell us a little about your collecting background and what led to your decision to open your shop?
Andy –I had been running a construction company of my own for over 20 years and I needed a semi-retirement job. I still wanted to be my own boss and I knew the hobby well; plus I had all these cards. I had already set up tables at quite a few card shows selling cards and had made some good connections with fellow collectors and other players in the industry. That's why I decided to make a go at opening a Retail Hobby Shop.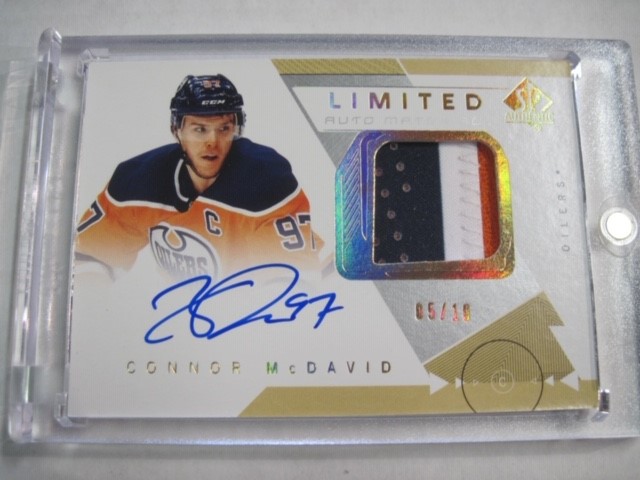 BM –Can you tell us a little about your store; your setup and what type of inventory you carry? Also, what services do you provide?
Andy – I offer a friendly and welcoming place where people are welcome to come into and just chat about the hobby or anything in general. Customers are never under any pressure to purchase anything from my shop. This usually leads to them buying because they are so comfortable.
My inventory consists of about 75% Hockey cards and product (boxes & packs) with autographed jerseys and framed prints. The other 25% consists of a mix of Baseball, Basketball, Football, Soccer, Star Wars, WWE, and Magic, Yu-Gi-Oh, and Pokemon Gaming Cards.
I provide info on cards, sets, and memorabilia to all of my customers. I also special order products that people may request that I don't have in stock. We are looking to expand our services even more in the future as we grow.
BM – This is a new series we are running to include collectibles shops in Canada. For collectors who haven't been, what would you say are the main differences, if any, between your shop and what may be found in the US?
Andy – The main difference between my shop in Canada compared to the US, is that I probably have a lot more of a selection of hockey products. We also have a good following for CFL Football cards and products.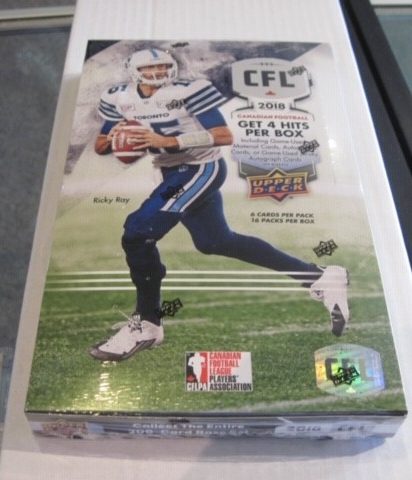 BM – You are fortunate to be located in a town that is home to a professional sports team. Are your collectors strictly Flames fans or do you have mix with other teams and sports?
Andy – With a major NHL team in Calgary, a high percentage of my customers collect Flames merchandise. We also have the Edmonton Oilers about 3 hours to the north of us and we get a lot of Oilers collectors as well. The original six teams seem to sell pretty well too, especially Toronto & Montreal.
BM – Who would you put on your Mount Rushmore of players?
Andy – My Mount Rushmore of players would consist of Joe Sakic, Steve Yzerman, Sidney Crosby, and Connor McDavid.
BM – In closing, can you tell us about any sales or upcoming in-store events you have scheduled for the next couple of months?
Andy – I always try to put some items on for sale. We also will be giving out Upper Deck Winter Packs this year. And we always participate in National Hockey Card Day!
Andy's Sports Cards & Collectibles
Andy Dunning
(403)474-2907
10093 Hidden Valley Drive NW
Calgary, AB T3A-5Z7
Hours
Sunday – 12PM:5PM
Monday – Closed
Tuesday – Friday – 11AM:7PM
Saturday – 11AM:5PM
Facebook – Andy's Sports Cards & Collectibles